Disney Parks Have a Ton of New Vegan Options, With More to Come
For vegan Disney lovers, the happiest place on Earth just got a little happier.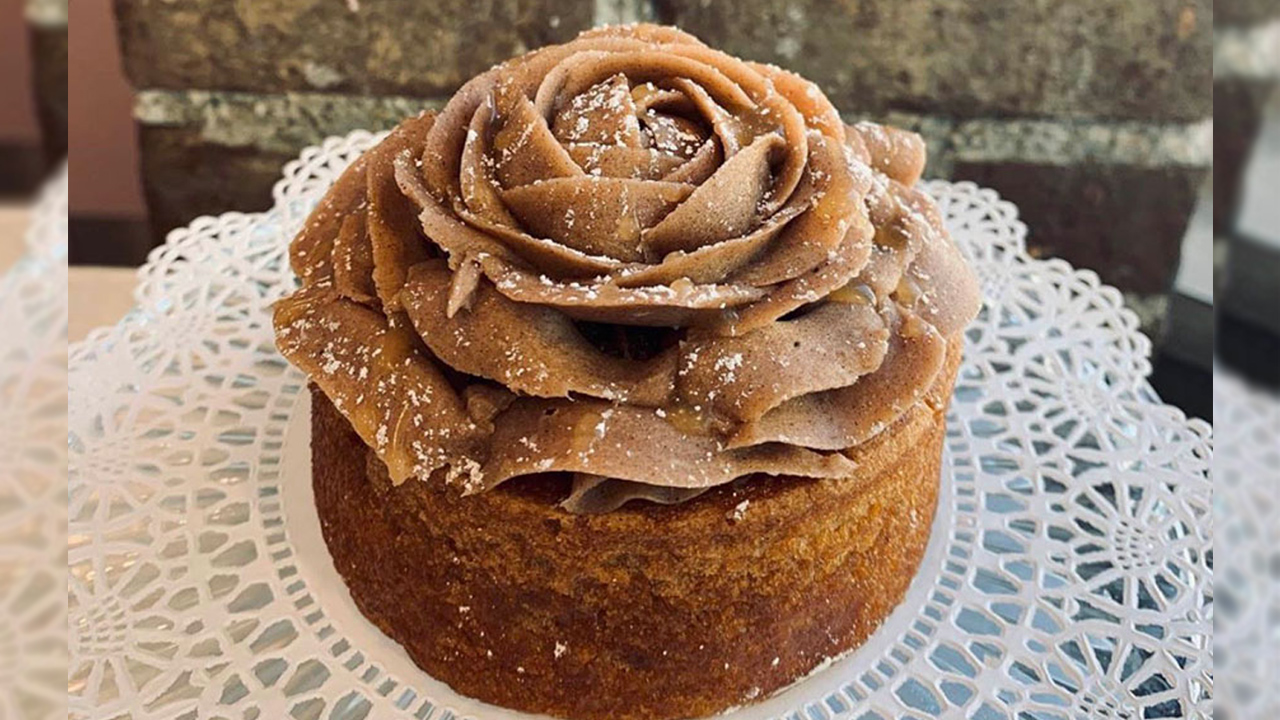 Disney is now offering a robust selection of vegan options at Walt Disney World Resort and Disneyland Resort. Planning a trip to a Disney resort can be financial and logistical chaos for anyone, but for park goers who maintain a plant-based diet, it can be especially challenging.
There are plenty of ways to navigate the trying process of buying a ticket and lodging without breaking the bank, and now vegan Disney enthusiasts have one less thing to worry about.
RELATED: How to Save at Disneyland
The quick-service locations, sit-down restaurants and resort hotels now offer over 400 vegan dishes. You'll see each vegan menu item marked with a green leaf, so it's super easy to quickly scan and figure out which options are right for you.
Some menus have a dedicated "plant-based" section, and you can check out menus ahead of time on the Disney World and Disneyland websites. However, keep in mind, dining in at Disney is expensive regardless of your dietary restrictions. So, you probably won't save much money by eating vegan during your vacation.
As far as vegan options go, we aren't talking about the sadly commonplace "dry salad with croutons" entrée. For example, one of the highlighted items at Jungle Navigation Co. LTD Skipper Canteen at the Magic Kingdom is the Shiriki Noodle Salad, noodle salad with edamame, mushrooms, green mango, cucumber and a sweet chili sauce.
If that's a little rich for your blood, there are plenty of standard burgers and comfort food options available as well. They even have vegan desserts, like the plant-based Cashew Cheesecake. Even if you are paying Disney prices, the variety in the selection is remarkably good.
Disney started rolling out the vegan menu at the beginning of October 2019, so keep an eye on upcoming dishes, seasonal promotions and menu changes in the coming months. Even if you aren't vegan, magical things happen at Disney — it never hurts to try something new.
Do you want to try the new vegan options but can't swing a Disney vacation right now? Set up a Deal Alert and we will let you know the next time there is a promotion on park passes.
And if you're looking for a more immediate discount, check out this popular deal from our Frontpage:
Search URL: https://slickdeals.net/newsearch.php?firstonly=1&pp=20&sort=newest&rating=frontpage&forumid%5B%5D=9&hideexpired=1&r=1
---
ncKxk_Yhu_A
---
Any product or service prices/offers that appear in this article are accurate at time of publish, and are subject to change without notice. Please verify the actual selling price and offer details on the merchant's site before making a purchase.