Five Tech Announcements That Will Almost Definitely Save You Money in 2020
2020 is promising loads of good savings opportunities in the tech-space.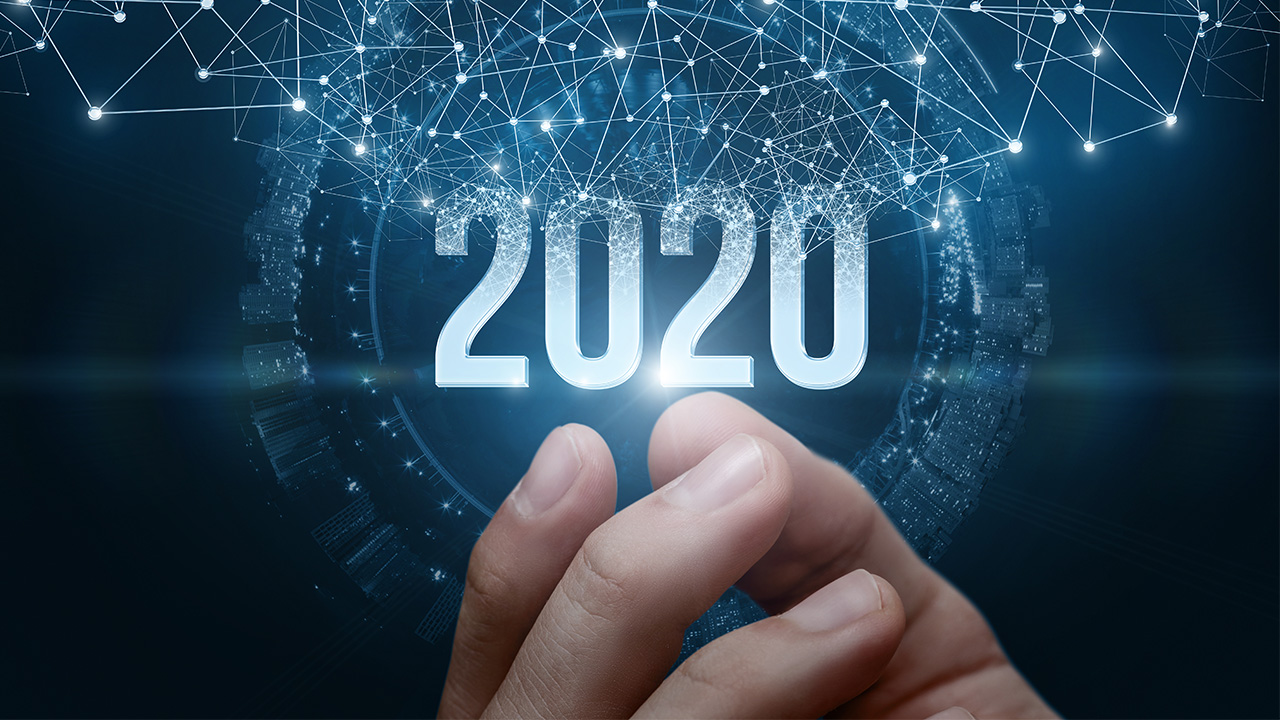 Now that we're freshly into a new decade, it's time to start thinking about all the life-changing tech that's about to hit the market. And luckily, 2020 already feels jam-packed with products and services pulled straight from sci-fi novels. We're right on the cusp of fully-autonomous vehicles, 8K content for our 90″ televisions and gaming consoles that are basically just super-powerful computers.
Unfortunately, new technology is all-too-often synonymous with cost. Even when broken down into 24 monthly payments, it's difficult to ignore how much you have to spend to get your hands on the year's hottest gadgets. However, some of the tech advancements on the horizon for 2020 actually present remarkable (and often not totally obvious) savings opportunities, even if you do sometimes have to endure an initial buy-in cost. And as you probably guessed, we here at Slickdeals are most excited about the tech that will help save us money, since all real deal experts know the savings opportunities don't stop when you click the "confirm purchase" button.
Without further ado, here are the five 2020 tech announcements we're most excited about, and how they could potentially help you cut costs well into the new decade.
1. The Streaming Wars and All its Spoils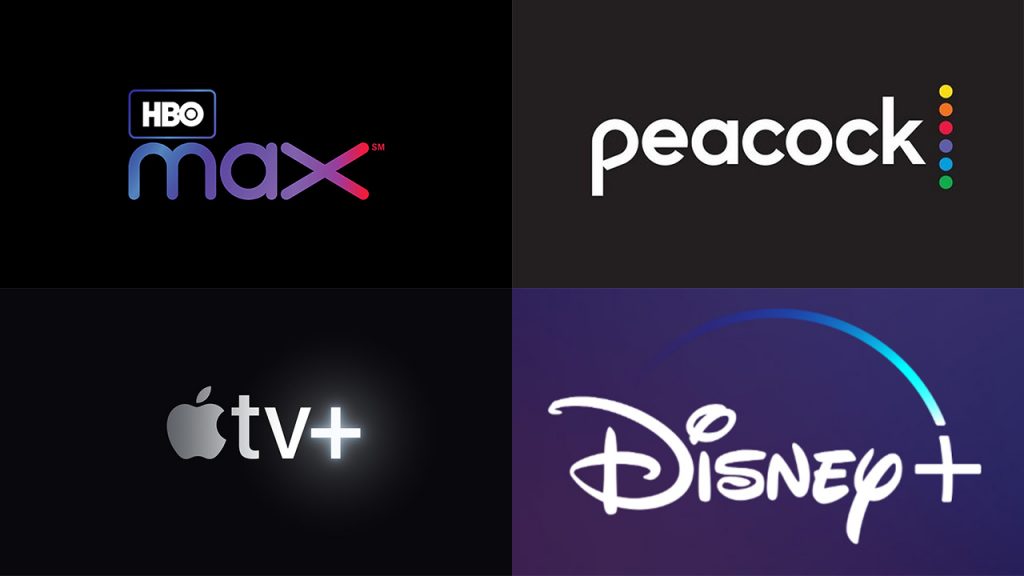 What's the Big Deal?
In 2019, we saw the launch of new streaming services like Disney+ and AppleTV+ as well as the announcement of HBO Max, NBC's Peakcock and a slew of other niche platforms slated to arrive in 2020. The message is clear: there is money to be had in streaming services, and pretty much every major content creator wants a piece. But since all these companies are competing for the same viewers, they need to pull out all the stops to win over the hearts and wallets of the masses.
 How Could this Save You Money?
Unless you get lucky and find every one of your favorite shows on a single service, you'll likely start the year off by shuffling your monthly reoccurring subscriptions some, which very well may end up costing you a little more money. However, the real savings will crop up once a few clear winners start to pull ahead of the pack. We've already seen both AppleTV+ and Disney+ give away free, year-long subscriptions to tens of thousands of people, and we can only assume the deals will get hotter once more competitors enter the fray in the coming months.
Once a few of the less desirable services start to pull out, their content will naturally get eaten up by the bigger fish, and our prediction is we'll end 2020 with a few content-laden services at the forefront of the conversation. Alternatively, at least a few of the less successful services will likely band together to offer bundle packages, which funnily enough is pretty much how traditional cable packages came to be back in the late 20th century.
2. HDMI 2.1 as a 4K Television Standard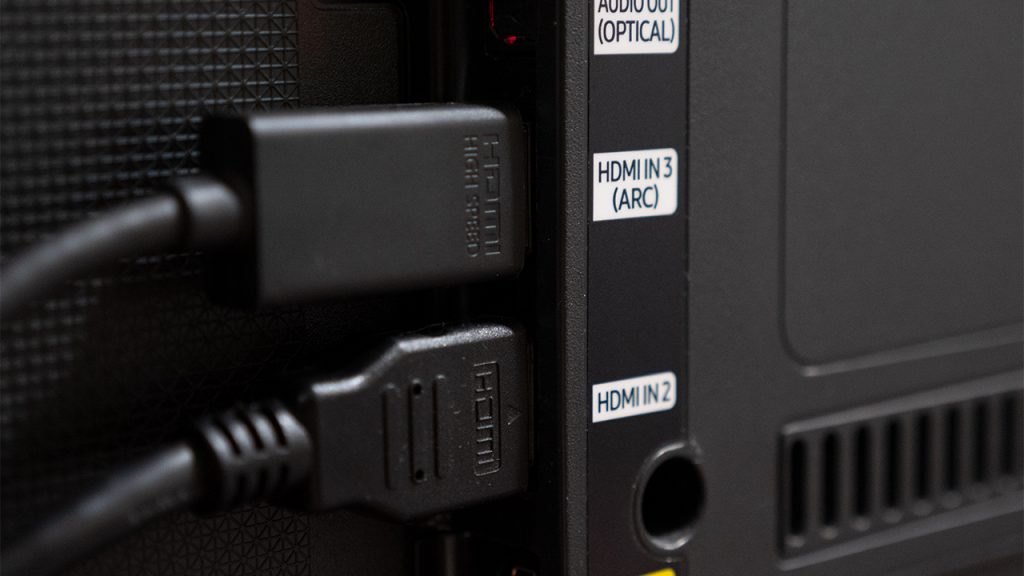 What's the Big Deal?
 HDMI 2.1 has been available since late 2017, but it seems like 2020 is the year when the technology will become widely available in mid-range 4K TV sets. This new(er) connector provides roughly three times the data transfer speed of HDMI 2.0, paving the way for exciting features like 12FPS frame rates and 8K (and even 10K) resolution content.
 How Could this Save You Money?  
Black Friday 2019 was a surprisingly slow year for TV deals. While there were still a good amount of discounts to consider, there were also fewer TVs on sale last year than in 2018. And let's be honest, it's weird to be more excited about buying an air fryer than a new TV on Black Friday.
While multiple factors likely led to this scarcity of deals, we believe HDMI 2.1 was a major player in determining what went on sale. As of November 2019, HDMI 2.1 was only included in the top of the line TVs, which means everything else is going to feel a bit outdated in 2020 and beyond. The prices of HDMI 2.1-enabled TVs held relatively firm, and most older or entry-level TVs were priced too competitively to receive massive discounts. We were left to pick through deals on mid-range TVs the manufacturers will likely stop pushing altogether in the next few months.
Now comes the good news ­— from the ashes of this Black Friday disappointment comes a new year of possibilities, and we have a feeling Black Friday 2020 will be a big year for TVs. HDMI 2.1 is going to be trickling down into the mid-range sets in 2020, and these advancements (along with new consoles and 8K content) will make retailers much more inclined to push discount sets come November.
Plus, HDMI 2.1-enabled TVs are about to become a lot more affordable, which means the TV you pick up in 2020 will likely be more future-proofed than all but the most expensive 2019 sets. No matter what TV you end up going with, your money will almost certainly go farther.
 3. Standardized Smart-Home Infrastructure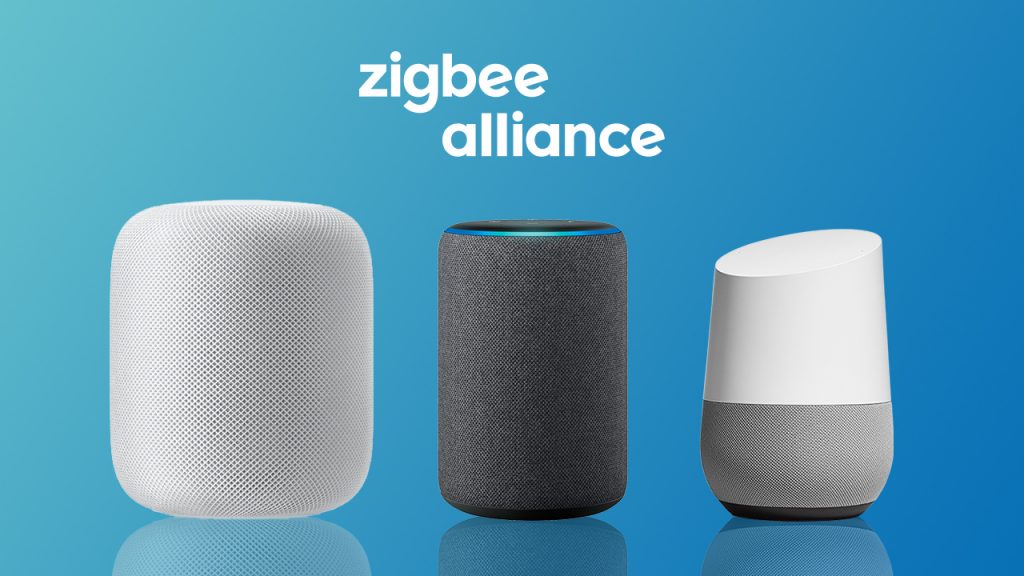 What's the Big Deal?
 Just before 2019 came to a close, Apple, Google and Amazon dropped a bomb on us by announcing plans to start work on an open-source standard that will allow smart devices from competing manufacturers work together with one another seamlessly.
 While this tech is clearly still a ways off, it's possible we'll be able to enjoy an early version of the new platform in 2020. And since it will be open-source, it will be available to any developer who wants it, which opens the door for a lot of new competition.
 How Could this Save You Money?
Right now, the easiest way to build a seamless smart home ecosystem is to pick one brand and stick with it. However, that goes against the Slickdeals grain; why should you have to pay $50 to get another Echo Dot when Spotify literally gave you a Google Home Mini for free? If Google and company can pull this off, it will mean you can shop for smart devices based on which products offer the best deals, rather than which products work with the ones you already own. One can only imagine the world of savings opportunities this opens.
4. Backwards Compatibility on Xbox Series X and PS5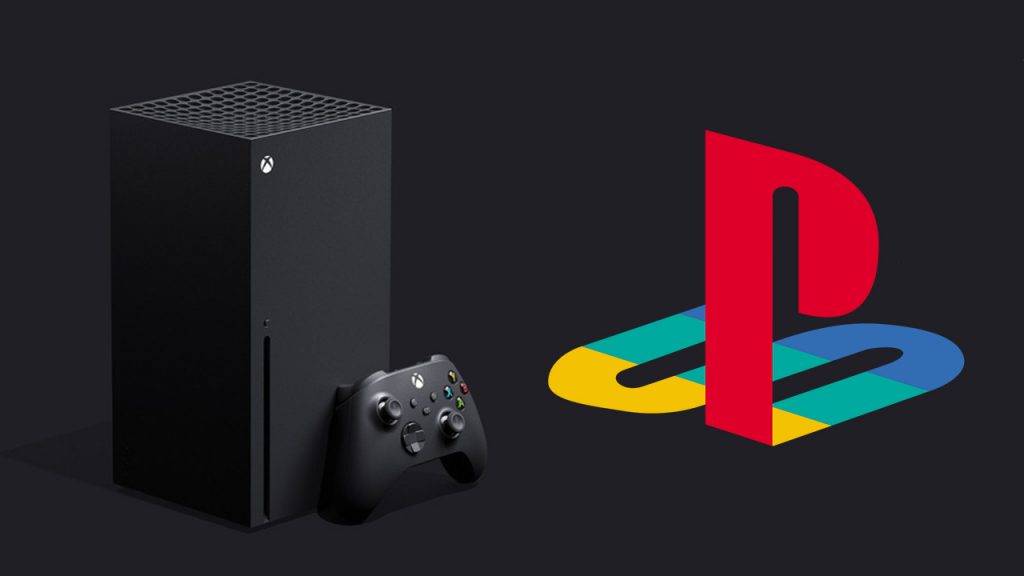 What's the Big Deal?                                           
 It's happening; both Sony and Microsoft have announced a new generation of consoles is coming in the Fall of 2020, and the competition is already fierce. While Microsoft's Xbox Series X has thus far been more transparent about planned features and specs than the PS5, both console manufacturers have confirmed backwards compatibility is a major part of the next-gen strategy.
 How Could this Save You Money?
 While backwards compatibility has pretty much always been a thing on PCs, the concept is way less familiar in the console-space. Right now, Microsoft will let you play a ton of Xbox 360 and original Xbox games on Xbox One, but this feature wasn't available when the Xbox One launched, and it took years to build up its library of titles.
On this front, Sony is even farther behind; as of now, the only way to play PS3 games on PS4 is to subscribe to PlayStation Now, which is expensive and only really works if you have lightning-fast internet. You can buy a handful of PS2 and PS1 games on PS4, but Sony hasn't added to this catalog in years, and flagship titles like the Metal Gear Solid series, Silent Hill 2, and most of the Tony Hawk games are noticeably absent.
Now that backwards compatibility is part of the launch day plan for both consoles, PS4 and Xbox One owners will have a library of games at their fingertips the second they plug in their new systems, which makes the overall value proposition of the Series X and PS5 seem way more substantial.
If that's not enough to get you excited, this move will likely put the kibosh on the "remastered rereleases" that have plagued consoles this generation. If you can already play a better-looking version of a game you own on your new console, why on Earth would you pay $30-$40 for the exact same game?
5. The Long-Awaited Rollout of 5G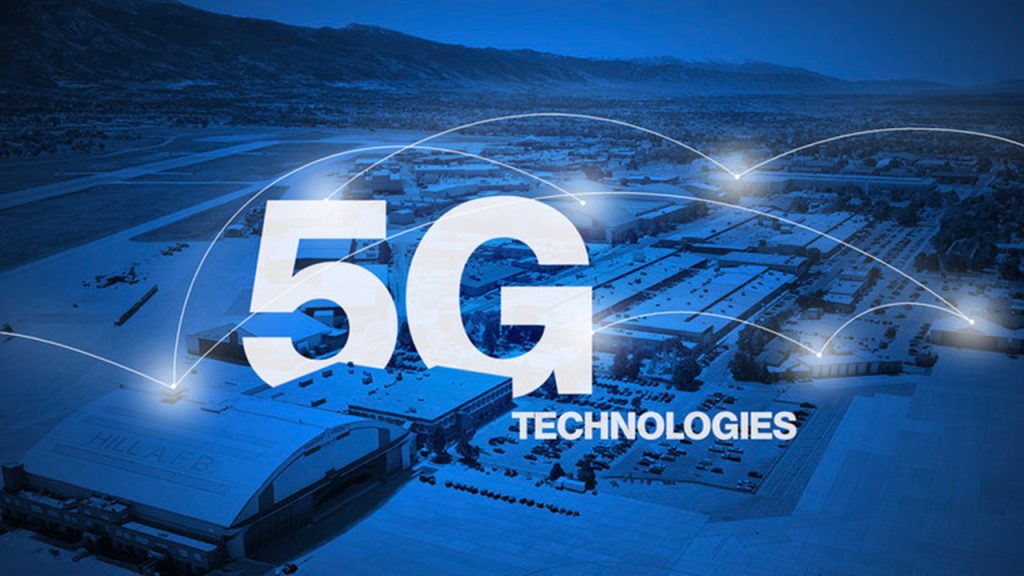 What's the Big Deal?
 Technically, 5G data networks debuted in 2019, but as of now you can't make use of them on any Samsung, Apple or Google phones, so it's still a relatively new concept to most people. This network advancement claims to offer broadband-level speed on mobile devices, which opens up a world of possibility for streaming or downloading games, movies and other large files on the go.
One lesser-known feature of 5G is it opens the door for autonomous vehicles to communicate with one another, creating the potential for digitally-connected traffic infrastructure.
 How Could this Save You Money?
 This isn't a savings opportunity in the traditional sense, but it almost certainly will save you time. And when you're trying to use your phone in a crowded building or subway car, a 5G connection will help ensure you can get what you need with minimal lag, so there's no need to settle for whatever you can get to load.
On top of that, many experts think 5G networks will be priced pretty much the same as 4G networks (excluding a small new-adopter bump when it first comes out), so you'll essentially be getting a better product for the same price.
*****
With a new generation of consoles, phones and computers coming in 2020, you've likely got your eye on more than a few products set to release in the next 12 months. Whether you're hoping to pick up a new TV or a fresh graphics card, set up some Deal Alerts to ensure you don't miss out on the first and best discounts available.
UP NEXT: Score an Easy-to-Use Ring Home Security System and Echo Dot for Under $150
Have you seen this hot tech deal from our Frontpage?
Search URL: https://slickdeals.net/newsearch.php?firstonly=1&pp=20&sort=newest&rating=frontpage&filter%5B%5D=40&forumid%5B%5D=9&hideexpired=1&r=1
Our editors strive to ensure that the information in this article is accurate as of the date published, but please keep in mind that offers can change. We encourage you to verify all terms and conditions of any product before you apply.