Let's Be Real, You Probably Don't Need the Updated Nintendo Switch
Black Friday must be handled judiciously. Arm yourself with knowledge.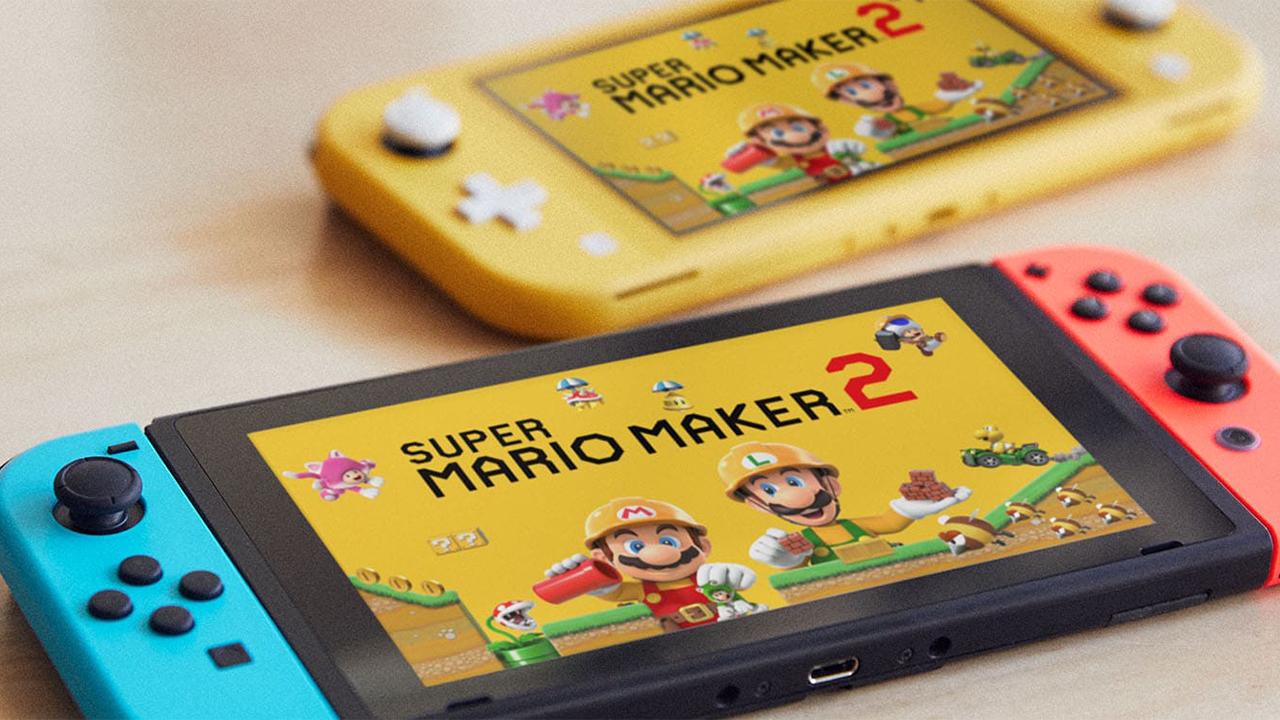 As Black Friday rapidly approaches, millions of consumers across America are fastidiously leveraging their finances and desires to ensure they get the best possible deals. As for the rest of us, we are just trying to snag a Nintendo Switch a few bucks under the MSRP.
Unfortunately, based on a recent statement from Nintendo president Shuntaro Furukawa, this is no small undertaking.
When asked about Nintendo's pricing strategy, Furukawa said, "We want to maintain the value of our products and sell them at the current price points for as long as possible, so we have no plans to reduce prices at this time." Basically, whether it's first-party games, accessories or hardware, Nintendo is no friend to the deal hunter.
With this in mind, the internet's outspoken backlash against the $300 Nintendo Switch with Mario Kart 8 Deluxe bundle has us scratching our heads.
Why are People so Upset About the Black Friday Switch Bundle?
The Mario Kart Switch bundle is one of Nintendo's hottest Black Friday entries due to the overall dearth of Switch deals, but there is a bit of a catch: the bundle contains the original Nintendo Switch, as opposed to the updated version that was released earlier this year. The bundle costs the same as the new Switch, effectively giving you Mario Kart for free, a savings of approximately $50.
While it's true there's a newer, objectively "better" Switch out there, we're not sure the 2019 improvements are worth an extra $50. The main difference between the old and new Switches is battery life – the original advertises a three-to-six hour battery life, while the new one claims a range of four and a half to nine hours.

Other than that, the two products are basically identical. Nintendo didn't even append the product's name like they did with "The New 3Ds" back in 2015. Outside of running down the battery, the most surefire way to check is by looking at your current or prospective Switch's model number; the new one's model includes "HAC-001(-01)" whereas the original version is just "HAC-001." Alternatively, the new Switches come in boxes that are predominantly red, whereas the old Switches came in boxes that are predominately white. If the box you're looking to pick up is white, chances are you're not getting the updated Switch.
Slickdealer Seahawks55 even thinks the old model has a higher-quality screen compared to the new model, though their observation is purely speculative.
If you typically play in docked mode or have easy access to a charger, you may as well try to find a deal on the old Switch as opposed to buying the new one. Until Nintendo can offer distinctly improved graphics and performance, battery life is the only meaningful difference between the two models. If you want a Switch and couldn't previously justify spending another $50 on Mario Kart, then you can rest easy knowing that this bundle is probably the best deal you're going to find this holiday season.
Get the Switch Black Friday Bundle at Walmart
Who Actually Does Need the New Switch?
Since it's basically the only definitive update, battery life is the greatest argument in favor of the new Switch. If you primarily play your Switch in handheld mode, those extra hours of battery life will be noticeable, especially if your daily routine keeps you far from AC outlets.
Other than that, the allegedly updated features seem highly variable from Switch to Switch (and especially so from game to game). Color temperature and minute graphic differences can be seen even between Switches from the same generation, though Slickdeals user while ZyraPlant felt the white balance and color accuracy were improved in the update.
According to Mirrored, the new chip featured in the updated Switch was not replaced for performance purposes, but rather to curb the use of custom firmware. If you are a homebrewer or dabble in unauthorized software, the new Switch may not be the move for you.
More Nintendo Switch Black Friday Deals
If you still feel like you need the new Nintendo Switch, this Walmart deal comes with the updated model:
For anyone who chooses to go this route,Walmart also has a good deal on Mario Kart 8 and accessory wheel. This is probably the best overall deal, assuming you also love Minecraft. 
And assuming you're prepping to load up on discounted games this holiday season, Amazon's deal on a Switch memory card is an invaluable asset to your Switch accessory collection.
To make sure you're getting all the best Switch deals this holiday season, set up a Deal Alerts and we'll let you know when the sales you're waiting on go live.
You also might like this hot Nintendo Switch deal from our Frontpage:
Search URL: https://slickdeals.net/newsearch.php?firstonly=1&pp=20&sort=newest&rating=frontpage&filter%5B%5D=585800&forumid%5B%5D=9&hideexpired=1&r=1
92qk4MHS6QA
Our editors strive to ensure that the information in this article is accurate as of the date published, but please keep in mind that offers can change. We encourage you to verify all terms and conditions of any product before you apply.