20 Ways Parents Can Save Money in 2020
Kids are cute, but costly. Here's how to keep your family on budget.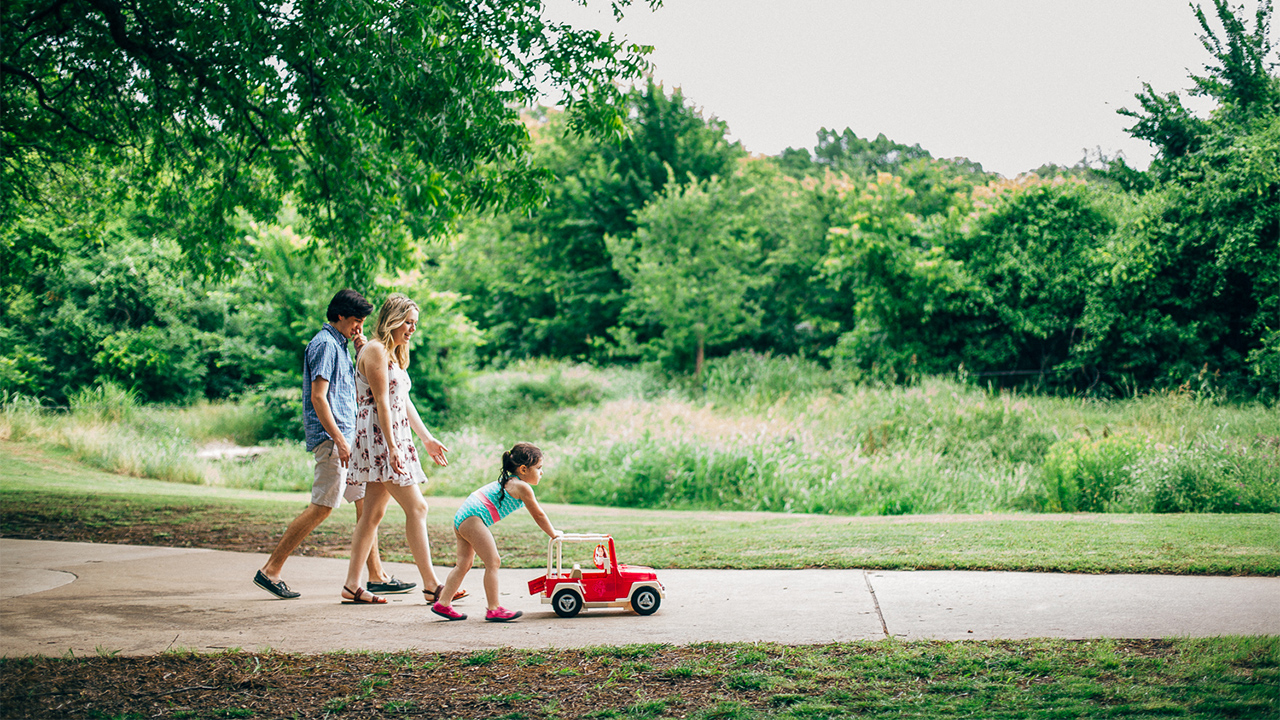 A recent poll shows that half of New Year's Resolutions in 2020 are related to improving finances. And if you know firsthand the cost of raising a family, you can see why this is a popular 2020 goal.
There's no denying that kids can cost a lot of money, but there are many ways to save your budget (and sanity). These are my top 20 tips that I use regularly to make raising three kids under eight affordable.
1. Set Up Subscribe and Save the Smart Way
You probably have already dabbled with Amazon Subscribe and Save and enjoyed a few dollars in savings. Now, let me share with you how to use Subscribe and Save the smart way.
I sign up for items that have an extra coupon on top of a subscription discount. For example, today I bought a 30-pack of Clorox Toilet Wand Refills with a 25% coupon and a 15% Subscribe and Save discount, making them 19 cents per refill rather than 38 cents each.
After you receive your subscription, cancel it. I like to search "Subscribe and Save" once a day on the Slickdeal forums to find the best deals. I easily find more than five deals a month to hit the 15% discount rate.
But if you can't, look for cheap filler items, like this Burt's Bees dog ear rinse that ended up being less than a dollar after coupon and subscription discount.
2. Don't Wait Until Your Stock is Dried Up
If you have to do a last-minute, in-store diaper run, you pay up to 27 cents per diaper. However, if you keep your eye out on deals before you run out, you can pay 14 cents per diaper instead.

These cents add up quickly. If you use six diapers per day and save 13 cents per day, then you save 78 cents per day or $23.40 per month — all from not waiting until your stock is dried up.
And don't forget to plan ahead. If you are currently using size 2 diapers, then you know you will need size 3 in only a few months. If you see a size 3 diaper deal for less than 14 cents per deal, jump on it and save it for when you need it.
3. Keep a Gift Closet
Whenever I see a classic toy or baby item go for 50-75% off on the Slickdeals forums, I buy it and stick it in my gift closet. For example, last month, I bought three Kinetic Sand kits for $19.80, originally $44.97. I used two for my children's Christmas presents, and now have an extra gift for a birthday party present that cost less than $7.
Not only am I able to spend less than $10 per gift with this method, but I am also able to have a constant supply of gifts on-hand to avoid extra trips to the store.
4. Use Amazon Prime Wardrobe
Clothes shopping for kids is frustrating and unnecessarily time-consuming. Many times if I shop without the kids, they end up not liking certain textures or some items don't fit well. But taking them with me to try on clothes is just not a great option. Cue Prime Wardrobe.
With Prime Wardrobe, you select up to eight qualifying fashions to try. You then have seven days to try the items on, and you can send back anything you don't like. Even better, many children's fashions come with two or three items per set, meaning you can technically try on more than eight items. This service is more than just clothes; you can try on shoes, sport's gear, school uniforms and accessories.
5. Buy Discounted Gift Cards

Find discounted cards through verified resellers or stock up during holiday promotions. Usually around Valentine's Day, Mother's Day, Father's Day and Christmas, you can find gift card deals. Use these to save on gifts, eating out or your clothing budget.
6. Rotate Through Entertainment Subscriptions
There is no need to have every subscription service at once. Instead rotate through services like Netflix, Disney+ and Freetime Unlimited (which is currently three months for $0.99).
Find free videos on Youtube (I recommend the DrawSoCute channel if you have little artists) or look for free entertainment options through your local library — many offer free digital movie rentals through their apps.
RELATED: OverDrive and Libby: Free Alternatives to Audible and Kindle Unlimited
7. Stack Coupons with Clearance
Shopping with coupons is a great way to save money, but you can save even more by stacking these coupons with clearance. The best stores to do this at are Kohl's, Macy's, Old Navy, JCPenney's and Michael's. To find the best clearance prices, you might have to shop out of season and plan ahead for next year's wardrobe.
8. Buy Older Models of Baby and Kid Tech

Whether you are in the market for a new baby monitor or a tablet for your child, don't buy the newest model. Instead, look for refurbished models or find discounts on older models. For example, buying the Kid's Fire 7 Tablet versus the newest Fire 10 Tablet saves you $100.
9. Choose Quality, Classic Toys Over Popular Ones
Instead of throwing your money at the latest surprise toy or pooping dog game, choose quality toys that will last for many years. The two Hatchimals (worth $80) I bought last year haven't been touched, whereas the Magniformer Magnet Set (worth $70) has regularly been played with for three years.
10. Simple Meal Planning for the Modern Parent
Yes, you need a meal plan. No, you don't have to open up 10 different cookbooks and make a detailed grocery list. No one has time for that. If you are a family that doesn't love to cook and need your dinner game covered, then I highly recommend receiving meal kits like Hello Fresh or Blue Apron. They are not as cheap as buying the ingredients from the store, but they are cheaper and healthier than hitting up fast food.
If these meal kits aren't for you, another solution is to use a done-for-you weekly meal plan with a built-in grocery list. There are several free and paid options online or you can use this highly-rated cookbook, Cook Once, Eat All Week: 26 Weeks of Gluten-Free, Affordable Meal Prep to Preserve Your Time & Sanity. Quickly throw each week's grocery list into your Walmart Grocery app and you can have groceries the same day.
RELATED: If You Haven't Used Walmart Grocery, You're Wasting Your Time
11. Own the Snack Game

Topping the chart of annoying questions kids ask is, "Can I have a snack?" All good parents want to nourish their children, but how on earth can such a small person consume so many snacks?
My sanity-saving solution has been to cut the snacks. If I see a great snack deal on the Slickdeals forum, I'll snag it for car trips or lunches, but other than that, snack choices are fruit, veggies, yogurt or a smoothie.
Using Walmart Grocery app prices, an apple or banana cost roughly 25-cents whereas a snack-sized bag of chips costs 38-cents. It is also less likely your kids will overeat bananas or apples.
One analysis found that 16% of grocery budgets go straight to snacks and candy. If your family spends $600 a month on groceries, cutting out snacks, candy and other impulse-buy foods would save you $96 per month.
12. Dine at Kids Eat Free Restaurants
Ordering from the kid's menu adds up quickly, especially when you are paying $7-10 meal and have multiple children. Instead, save up to $20 for a family of four by eating at a restaurant that has "kids eat free" specials. A quick Google search should pull up multiple options near you.
13. Take Advantage of Free Kid Vacations
Vacations are a blast but pricey. Look for free kid deals, such as free flights for kids through Frontier Airlines or free cruises for kids with paid adult tickets. You can save over $1,000 on your next cruise just by choosing a ship that lets kids sail free.
14. Do a Babysitting Swap

The going rate for babysitters is $16.75 for one child and $19.26 for two children. So if you want to spend an evening out, you are looking at an extra $77 charge. Instead, find trustworthy friends that you can swap date nights with.
15. Borrow Before You Buy
Having several friends in your parent circle will save you money. There are some baby items that are nice to have, like a swing or wrap, but you only need them for a few months. If you can borrow items from another parent instead of buying new, then you can save a few hundred dollars.
16. Buy Quality Used and Resell It
If you do need to buy an item for your baby, I recommend finding the highest quality item used and then reselling it when you are done with it. This method has saved me and even made me money over the past seven years.
For example, we bought a brand new BOB Revolution from someone through Craigslist for $280, which retails for over $400. We were then able to sell it a year later for $300 when we needed to upgrade to a double stroller.
17. Extracurricular Activities Aren't Necessary
There are many social and physical benefits to Mommy and Me classes and soccer practice, but your child will be okay if they skip these activities too. Instead of enrolling in pricey activities that suck your time dry, find free or low-cost activities at the library or through after-school programs.
18. Sibling Discount

If you do want to stick with extracurricular activities, choose one activity per season and ask for a sibling discount. Right now, my two older girls take piano with a sibling discount, saving me $40 per month. My middle daughter would rather take gymnastics, so in the next season, the older girls will switch to that activity.
19. Use Formula Coupons
If you need to use formula, sign up for your favorite company's coupons/checks. Similac and Enfamil both send out samples and coupons for your baby's first two years of life.
Pair these coupons with a Target gift card deal, and you save over 50% off of your formula costs. You can also find formula coupons through eBay, which might be worth the cost.
20. Less is More
The longer I am a parent, the clearer I see that you don't need a lot of stuff to have a happy, healthy family. More toys, clothes and gear do not guarantee a happier or smarter child, but they can cause more stress on your wallet and take more time to clean up after. Jump on deals for parents on must-have items like diapers, formulas or toys on your kid's wishlist. But for everything else, you can probably live without it.
The forums are a game-changer when it comes to saving money as a family. I set a Deal Alert for diapers and other household goods so I can stock up when the price is rock bottom.
---
UP NEXT: