Immerse Yourself in the Spirit of Halloween with 60% off Dead Effect 2 VR for PC
Epic's storefront is offering free games weekly, while other stores are offering some big discounts.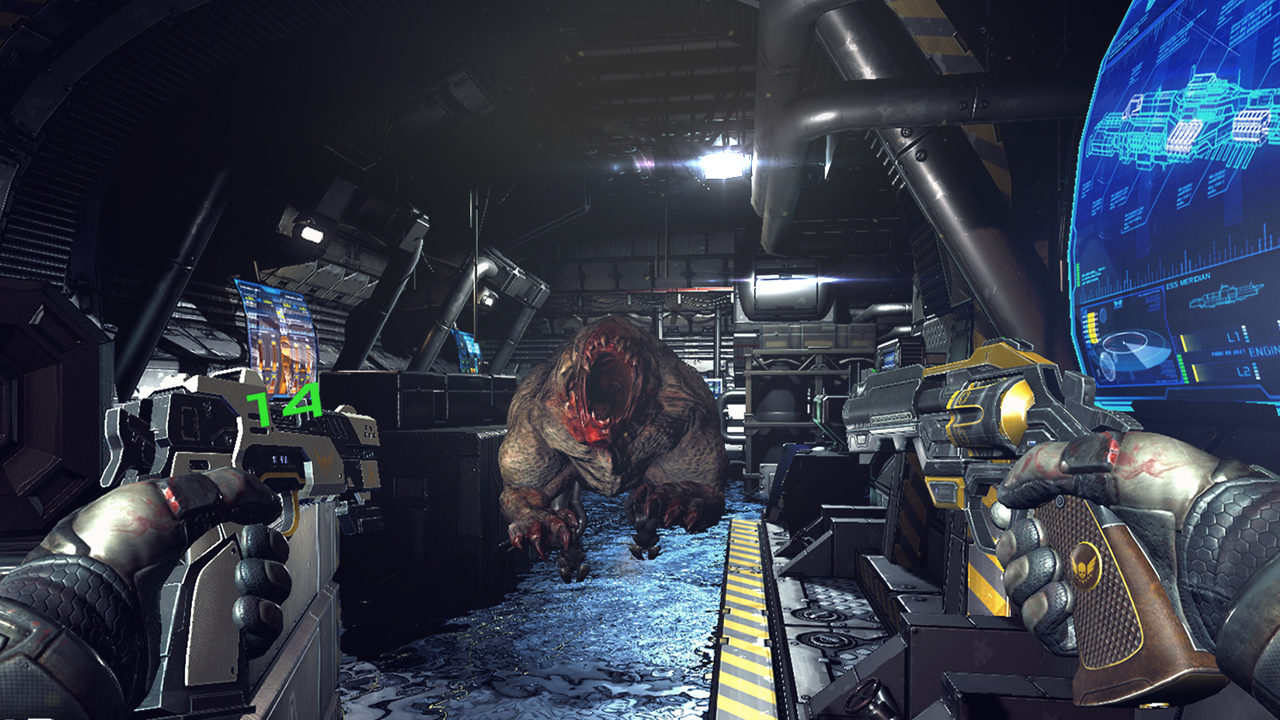 Compared to console gamers, PC gamers have it made when it comes to the number of deals available. Every week, a fresh crop of deals pops up on the web and grants gamers the opportunity to score some solid games on the cheap. From major gaming platforms like Steam and Epic Games to smaller outlets, like CDKeys and G2A, there is always some new deal to take advantage of.
As always, there's an assortment of offers and sales going on this week, so we're highlighting some of the best PC game deals of the week.
PC Games on Sale
Editor's Pick
Dead Effect 2 (VR)

Sale Price: $7.49 | Reg. Price: $24.99
In the spirit of Halloween, killing zombies is a must. Now you can get this experience in virtual reality with the second installment of the Dead Effect franchise. Featuring great single-player and multiplayer options, develop your character and collect numerous weapons to survive the trials of this monster-infested colonist ship. As a token of appreciation from the game's creators, all future updates are free when you purchase this game.
Telefrag Galactic Bundle (VR)

Sale Price: $24.98 | Reg. Price: $49.98
If you've been looking for games to test out your newly VR-Ready gaming rig, the Telefrag Galactic Bundle offers an immersive heart-pumping first-person shooter experience. The pack comes with two games: Detached and Telefrag VR. Set in an alternate universe, you'll get to explore an era where the Roman Empire never crumbled. Utilizing all sorts of gear and weapons inspired by the classic styling, you can battle your way to victory to become the ultimate gladiator.
Newegg PC Digital Downloads

For a limited you can save a little more on these already discounted classics at Newegg.com when you apply promo code 2KRSPCDDSA at checkout. Sale items include:
More Noteworthy Deals

Free PC Games You Can Get Right Now
Free and free-to-play games have become a staple of PC gaming, with digital storefronts offering a rotating library of content. Once again, Epic Games is offering an exclusive, free game for this week only. From October 24th to October 31st, you can get for Q.U.B.E. 2 and Layers of Fear: Masterpiece Collection free at the Epic Games store. Steam is also good about offering free and free-to-play games, so here are this week's free game deals.
Free from Epic Games

Free and Free-to-Play from Steam

Tips for Saving Money While Shopping for PC Games
It is a great time to be a gamer. Many excellent games are offered on all sorts of platforms at no cost. Steam's Free to Play Sections features hundreds of fun and addicting digital downloads but, more importantly, some major titles will show up every once in a while. For instance, you can revisit the timeless FPS, Counter-Strike: Global Offensive without spending a dime. Though the game was released all the way back in 2012, that's still $15 you have saved when you play it for free.
---
Want even more deals to satisfy your gaming cravings? Set a Deal Alert and we will instantly notify you the moment a new deal goes live.
Check out today's best video game deal from our Frontpage:
Search URL: https://slickdeals.net/newsearch.php?firstonly=1&pp=20&sort=newest&rating=frontpage&filter%5B%5D=309&forumid%5B%5D=9&hideexpired=1&r=1
ncKxk_Yhu_A