Classic PC Games for Under $10 and Free-To-Play Games From Steam and Epic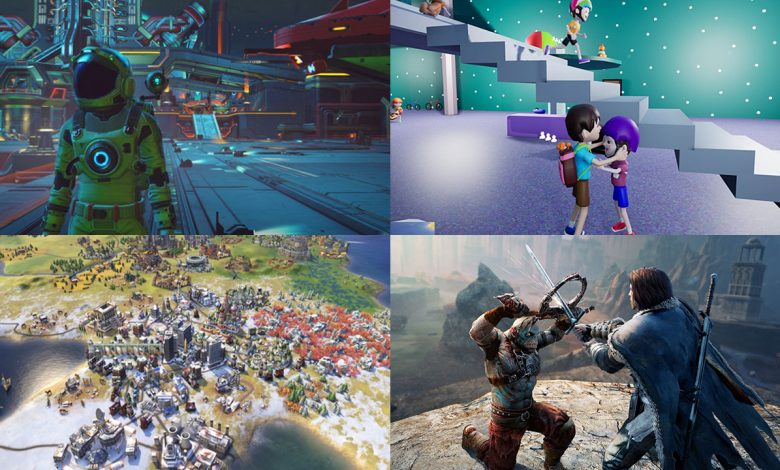 Compared to console gamers, PC gamers have it made when it comes to the amount of deals available. Every week, a fresh crop of deals pops up on the web and grants gamers the opportunity to score some solid games on the cheap. From major gaming platforms like Steam and Epic Games, to smaller outlets like CDKeys and G2A, there is always some new deal to take advantage of.
As always, there's an assortment of offers and sales going on this week, so we're highlighting some of the best PC game deals of the week.
PC Games on Sale
Noteworthy Deals

Even More Offers

Free PC Games You Can Get Right Now
Free and free-to-play games have become a staple of PC gaming, with digital storefronts offering a rotating library of content. Once again, Epic Games is offering an exclusive, free game for this week only. Until October 17th, you can get Surviving Mars for free at the Epic Games store. Steam is also good about offering free and free-to-play games, so here are this week's free game deals.
Free from Epic Games

Free and Free-to-Play from Steam

---
Want even more deals to satisfy your gaming cravings? Set a Deal Alert and we will instantly notify you the moment a new deal goes live.
Check out today's best video game deal from our Frontpage:
Search URL: https://slickdeals.net/newsearch.php?firstonly=1&pp=20&sort=newest&rating=frontpage&filter%5B%5D=309&forumid%5B%5D=9&hideexpired=1&r=1
ncKxk_Yhu_A