Will Philo Actually Save You Money Over Cable?
You could be saving upwards of $130 per month and still get many of your favorite channels.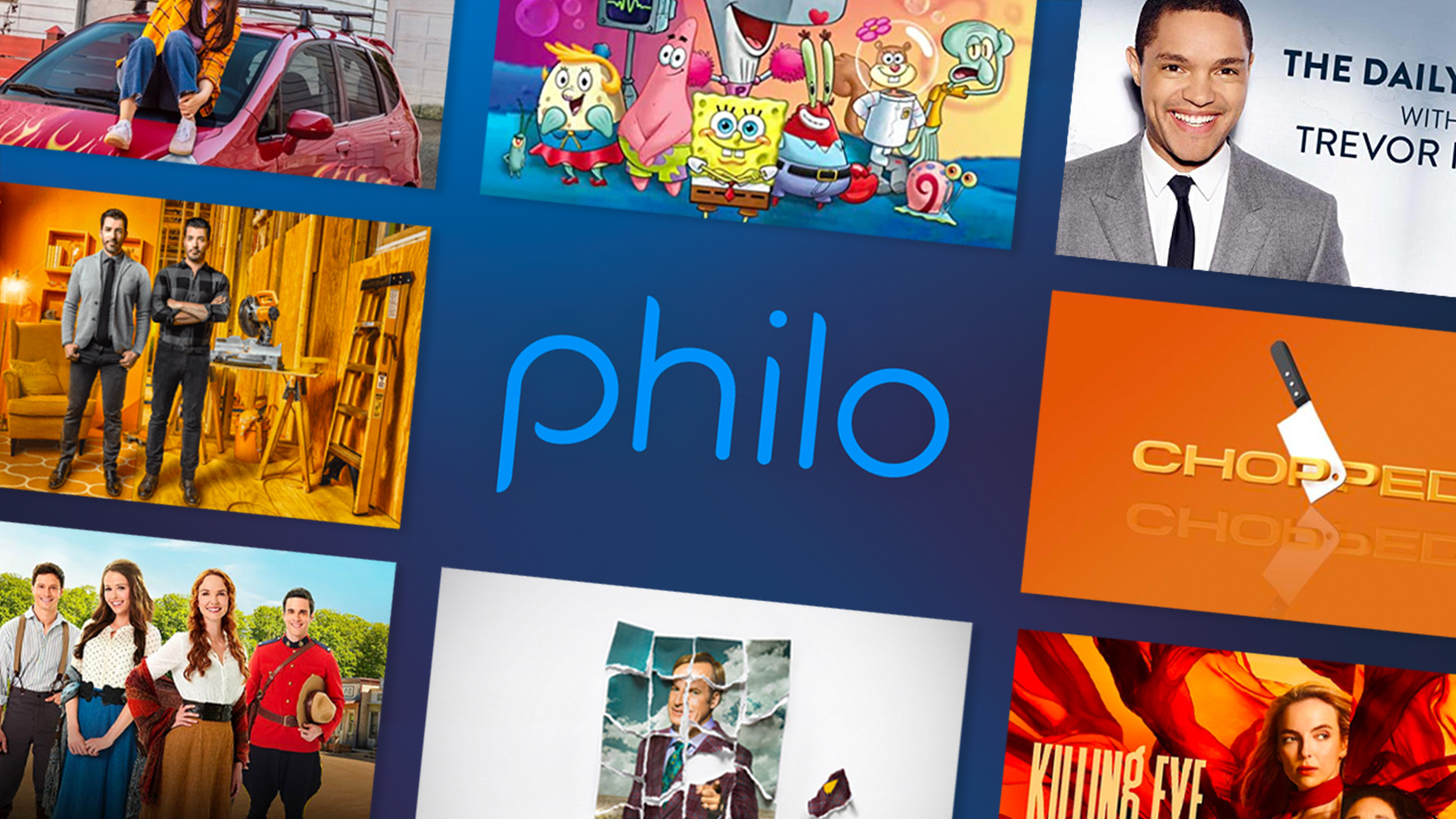 Most people know that cable is expensive, but it's actually even worse than you realize. A 2019 evaluation of cable bills found that the average household was paying $156 a month just for their cable service, with around $50 in taxes and fees on top of that. If you're looking to save money, your cable bill is an obvious place to start.
But if you're not quite ready to give up on easy access to your favorite channels, Philo may be just the service you need.
What is Philo?

Philo is a $20-per-month streaming subscription service that gives you access to 61 channels, as of this writing. It's more or less equivalent to most cable services standard tier of channels. It includes channels like Food Network, BET, Lifetime, Discovery, Nickelodeon, AMC, MTV and others. It also offers unlimited DVR, although your recordings expire after 30 days. Currently it's available on Android, iOS, Roku, Amazon Fire, Apple TV and all major browsers.
Philo's one gap, in terms of channels, is sports. There aren't any sports networks on the service, likely a consequence of how cable channels are paid for by the companies that carry them.  Notably, it doesn't yet have access to NBCUniversal channels like Bravo, either. However, depending on what you watch, Philo may be a viable alternative to cable.
Philo vs. Cable

Let's start with that cable bill we discussed up top. For many households, cable service works out to an average of approximately $206 per month; however, that often includes not just cable, but premium channels, a landline, and internet access. We'll use that average above, from 2019, but of course, your bill may be very different. Get the most recent bill from your provider to find out how the numbers work for you.
Let's start with the internet, since it's non-negotiable. On average, high-speed internet service is between $50 and $60 in most regions of the country. So, for our example, let's say high-speed internet for streaming costs $55. Philo costs $20 a month, so that gives us a starting point of $75 versus $206.
Next, let's add an HDTV antenna. The major networks, and their content, is still free over the airwaves. You can find an indoor antenna for as little as $10 to $15.  Let's amortize it over the course of the year and say it's a dollar a month. Now we're at $76 per month.
Finally, you can fill in the gaps with the various free streaming services out there, like Pluto TV and YouTube. It may take a bit of work to find what you're looking for, but these services will cover a lot of bases in terms of content, especially when you just want to flip through channels.
That leaves us, at the most basic level, with a savings of $130 a month, and if that's all the TV you want, then the choice is obvious. But what about sports, premium channels and other cable add-ons? How do they change the equation?
Sports

Sports might be where cable breaks even. While most sports leagues have their own streaming service, they're subject to rules such as local-market blackouts. Ultimately, it's likely going to run you about $90 a season to follow your favorite team. That will add at least $15 a month to your overall total, possibly more depending on which package you choose.
The sole exception might be ESPN+, which is a surprisingly reasonable $6 a month and includes "select" live games from the MLB, NHL, NBA and MLS. For $13 a month, you can add Hulu (normally $6 to $8 a month) and Disney+ (normally $6 a month) and essentially get ESPN+ for $1 extra.
Inventory the sports you love watching, and see if an antenna and ESPN+ will meet your needs. This will put you at about $81 versus $206 a month. Otherwise, budget for $96 versus $206 a month, bare minimum.
Broadcast Channels
Adding broadcast channels (NBC, CBS, ABC, Fox and the CW) is where streaming gets tricky, even with an HD antenna. If you want to be able to watch your favorite shows on demand, rather than live, each network is tied to a different streaming service, which also offers other shows:
The CW has an ongoing deal with Netflix (starting at $8.99/month for the basic plan) to stream its shows.
ABC is majority-owned by Disney, which also owns Hulu (starting at $5.99/month, ad supported for the basic plan), so that's where its shows will most likely be.
CBS offers CBS All Access ($5.99/month, ad supported), which has originals and also live streams your closest CBS affiliate. It also recently updated its library with more shows from the Viacom family of networks, such as Nickelodeon and MTV.
NBC's shows will head to Peacock (free, with a $4.99/month paid tier). This includes Bravo and its hit reality shows.
And Fox is the wild card, with no current in-house streaming service or ad deal. As Disney bought Fox's fiction shows and production assets, those will likely stay on Hulu.
Altogether, if you want to keep your broadcast shows handy, it'll run you between $21 and $26 a month. Paired with Philo and a sports package, that gets you up to $122 versus $206. Just note that you may have to add a few dollars to this if you have multiple TVs in the house that you'll want to stream to.
Premium Channels

Finally, there are your premium channels. We've already talked about Disney+ ($6/mo), but you may also want Showtime ($10.99/month) and HBO Max ($14.99/mo). HBO Max, in particular, may be of interest. Not only do you get HBO's entire library, as well as its current shows, but also DC Universe and more or less the entire Time Warner library of movies and TV shows. Showtime is strictly movies it has the rights to and its originals.
If you opt for both, that puts you at $143 versus $206 a month. And don't forget, cable bills go up by 5% or so a year. So while your needs may vary, most folks are probably financially better off with Philo over cable, even with all the extras thrown in.
——-
Be sure to set a Deal Alert for your favorite streaming service so you don't miss a sale or special offer on discounted pricing. Additionally, find out about all current Streaming Service Deals here.
UP NEXT:
Our editors strive to ensure that the information in this article is accurate as of the date published, but please keep in mind that offers can change. We encourage you to verify all terms and conditions of any product before you apply.