CDKeys is Offering PlayStation Plus Memberships for Less than Black Friday Prices
Load up on PlayStation Plus at a 42% discount and game online for years to come.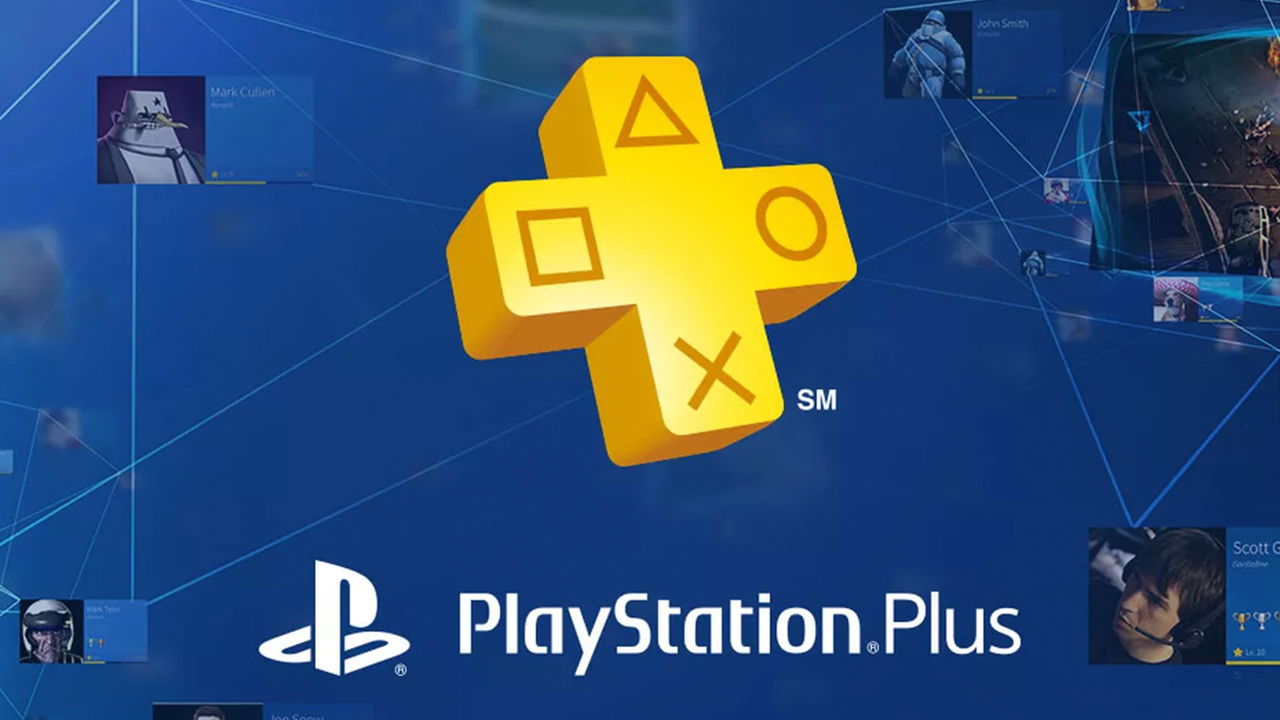 With many states administering "stay-at-home" orders due to COVID-19, you may be stuck in your house with a lot of time on your hands. But if you have a PlayStation device, PS Plus can easily turn those hours of ennui into hours of entertainment.
Black Friday may be a distant memory, but you don't have to wait around for shopping holidays to get a good deal. Right now, for example, you can score a digital code good for a full year of PlayStation Plus for $32.39 from CDKeys. That's less than the $39.99 price tag we saw during Black Friday and Cyber Week. Normally, a 12-month subscription costs $59.99.
With a savings of 50% on a full year of PS Plus, you're basically getting 6 months for free.
While CDKeys might seem sketchy to those unfamiliar with the site, its legitimacy has been verified time and again by the Slickdeals community. It has continually offered great discounts on digital deliverables like this one and many more. There's currently no indication of when this offer will end, but it's safe to assume that it's for a limited time.
Since this sale price isn't super common, it might be a good idea for you to purchase multiple subscriptions. These subscriptions stack up on your account, so you can buy several years' worth and apply them all at once. After the first year is up, the next subscription will activate automatically.
PS Plus memberships are compatible with PS4, PS3 and PS Vita, as well as any future consoles.
RELATED: PlayStation 5: What You Need to Know About Sony's Newest Console
After you make your purchase, you will get an e-mail right away on how to redeem your subscription. Just follow the steps and then you're good to game.
---
Frequently Asked Questions About PlayStation Plus
Is PlayStation Plus Required for PlayStation Devices?
PS Plus is only required to play games online for the PS4. You can think of it as Sony's version of Xbox Live Gold. While the subscription service is compatible with the PS3 and PS Vita, it is not required to enjoy online multiplayer with these consoles.
How Much Does PS Plus Cost?
A 12-month subscription usually costs $60. You also have the option of purchasing a membership and paying monthly for $9.99 or in 3-month increments at $24.99. But deals for 12-month subscriptions are pretty common occurrences on our Frontpage so if you know you'll use it you should always opt for the largest increment possible.
The PlayStation Store also offers a free 14-day trial of the service if you just want to test the waters.
Does PS Plus Come With Access to Free Games?
Yes, indeed! The service offers its members two or more free games every month. These games can be downloaded to your PS4 and are yours to keep for as long as you maintain your subscription. The freebies alone are valued way beyond the cost of the PS Plus subscription and is a huge perk of the program, especially if you're the type of person who trades in games after you beat them.
When it comes to free video games, you might expect the offerings to be mediocre at best. Luckily, this isn't the case for PS Plus—though the lineup typically features one tremendously awesome game and one okay title.
Take a look at the free games Sony has offered subscribers so far this year:
January 2020
February 2020
March 2020
April 2020
What Other Benefits Come With PlayStation Plus?
Besides free games and online multiplayer, PS Plus memberships come with a load of perks. If you like to pick up games when they're on sale, the subscription nets you some nice additional discounts, typically around 10% beyond the general sale price. As a member, you may also be invited to try out demos and betas for games that are in development.
For those looking to expand their PlayStation repertoire, the service also offers free one-day express shipping on future purchases of consoles, VR headsets, accessories and more.
Sony has confirmed the PS5 will be able to play PS4 games, so come fall many gamers will want the ability to access a single save file across multiple consoles. In service of this long-awaited feature, the PS Plus membership grants you access to 100GB of cloud storage. You can save your game data online and pick up at the same spot on whatever console you're closest to.
Related: The Best PlayStation 4 External Hard Drives
Your PS+ subscription unlocks one of Sony's latest gaming innovations, Share Play. This feature gives you and your friends a new way to collaborate on your favorite games. They can either spectate, team up with you or even take control of your game. The most exciting part of Share Play is your friends don't need to own the game to be able to enjoy it with you online.
What's the Difference Between PlayStation Now and PlayStation Plus?
If you've ever gotten PlayStation Plus and PlayStation Now confused, you're not alone. In addition to having similar names, the two subscription services follow identical pricing structures. However, that's where the similarities more or less stop.
While PlayStation Plus is essentially the same as Xbox Live Gold, PlayStation Now is more like the Netflix of video games (or Xbox Game Pass).
PS Now allows you to stream on-demand or download content from Sony's massive collection of over 800 titles. The library consists of blockbuster games or timeless classics from PS2, PS3 and PS4. The service also breaks the PlayStation boundary and allows you to access content with a Windows PC, as well.
Unless you are a super hardcore power gamer, subscribing to both services may feel a little unnecessary. While both memberships have their appeals, they really tailor to different kinds of players.
If you are more of a casual gamer who just wants to get lost in a good story during your downtime, then PS Now is more down your alley. But if you are the type of player who only cares about online matches, then PlayStation Plus is more aligned with your tendencies. Either way, your entertainment is guaranteed.
One word of warning: while Sony does let you download some games from the PS Now library, many are only available to stream. This means you can play instantly, but it also requires fast internet. While Sony doesn't do a great job of advertising which games you can download, some fans on Reddit keep a pretty reliable list up to date.
Currently, the PlayStation Store offers a 7-day free trial of PS Now. So if you want to see if the service is for you (or if your internet can handle the squeeze) then just activate it via the website or through your PS4.
And in case you were wondering, a PlayStation Plus subscription is not required to play online multiplayer for PS Now titles.
---
While this current deal on PS Plus is just about at an all-time low, there is always a possibility for a deeper discount. If you don't want to miss out on the next big sale, make sure to set up your notifications on our Deal Alert page.
PlayStation Deal Guides You Might Like
Enjoy this hot PlayStation Deal from our Frontpage:
Search URL: https://slickdeals.net/newsearch.php?firstonly=1&pp=20&sort=newest&rating=frontpage&filter%5B%5D=172777&forumid%5B%5D=9&hideexpired=1&r=1
---
Any product or service prices/offers that appear in this article are accurate at time of publish, and are subject to change without notice. Please verify the actual selling price and offer details on the merchant's site before making a purchase.