Escape from San Diego to Hawaii for $278
That's a trip to paradise for a third of the cost of your iPhone.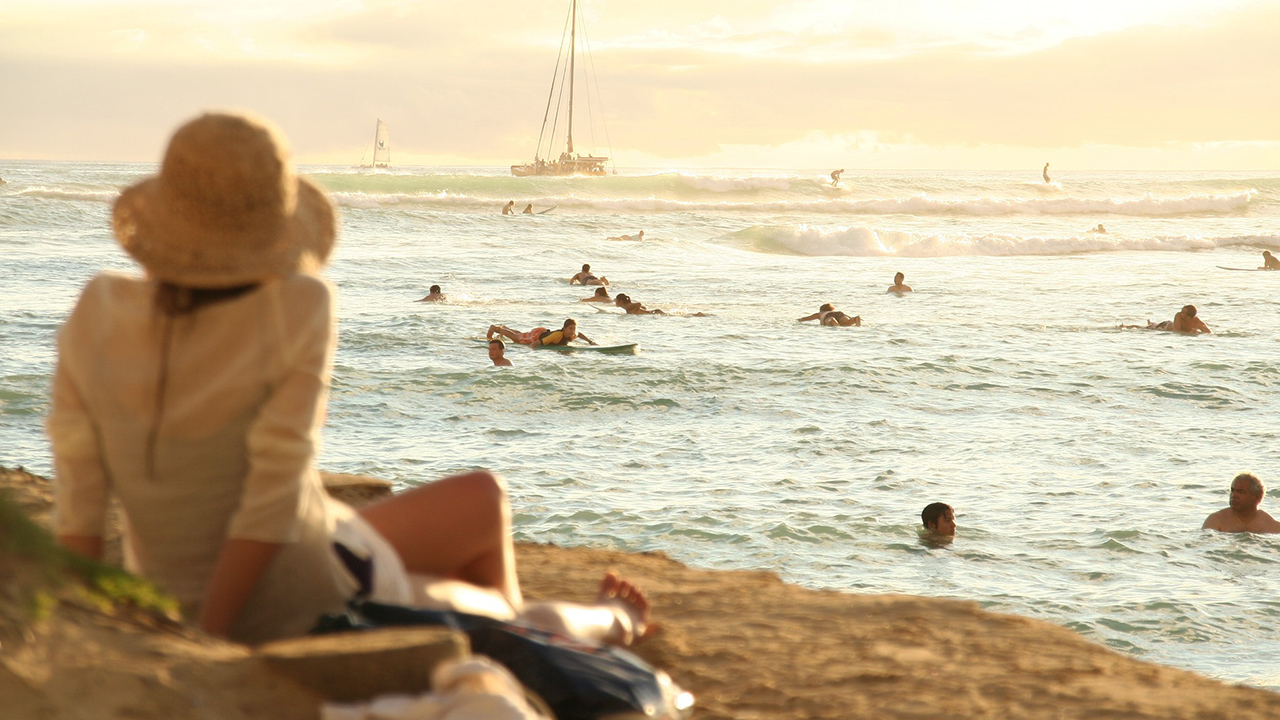 There's nothing that can cure the blues better than Hawaii. If you're looking to celebrate the belated holidays on the cheap, escape the post-holiday doldrums or even surprise someone with an affordable (but paradisiacal) holiday gift, you'll want to consider these Hawaii flight deals.
Both Hawaiian and Alaska Airlines are offering discounted roundtrip, nonstop flights to and from San Diego and Maui for only $278 during select dates in January, February and March 2020 when you book through Expedia, Kayak, Orbitz or Priceline.
Most roundtrips take place within three days, but the airlines don't necessarily have the same price on the same days. For example, on Jan 7th – 9th, Hawaiian Air's 7:15 a.m. roundtrip is $328, as opposed to Alaska's 7:00 a.m. roundtrip for $278. Both flights are approximately six hours long.
Dates for Roundtips from Hawaii to San Diego
Select $278 flights departing San Diego (SAN): Jan 7-9, 13-15, 20-23, 27-30; Feb 3-6, 10-11, 18-20, 24-27; March 2-5
Select $278 flights departing Maui (OGG): Jan 9, 13-16, 20-23, 27-30; Feb 3-6, 10-13, 18-20, 24-27; March 2-5
If you can't wait until 2020, Southwest, which began flying to Hawaii in 2019, offers cheap flights to Hawaiian islands from various origin cities, including San Diego. However, all Southwest flights to Hawaii have to connect through one of the airline's hub cities, which tacks an extra flight and several hours onto trips.
You can score a flight from SAN to OGG via Southwest for as little as $178 on some of the same winter dates, but you'll spend nearly double the time in travel. If you don't live close to San Diego, you may be able to score an affordable flight from wherever you're located to SAN and take advantage of these cheap flights from San Diego to Hawaii on Hawaiian and Alaskan Airlines.
Sign up for more Deal Alerts for airline sales to catch all the snowbird flights this winter. Thanks to serra for the tip on this deal!
And if you're looking for a more immediate discount, check out this popular deal from our Frontpage:
Search URL: https://slickdeals.net/newsearch.php?firstonly=1&pp=20&sort=newest&rating=frontpage&forumid%5B%5D=9&hideexpired=1&r=1
---
Credit: dongpung from Pixabay
---
ncKxk_Yhu_A