Introducing Samsung's Budget-Friendly Line of 2020 Smartphones
Samsung just announced the S10 Lite and Note10 Lite phones, which pack a ton of specs at a lower price.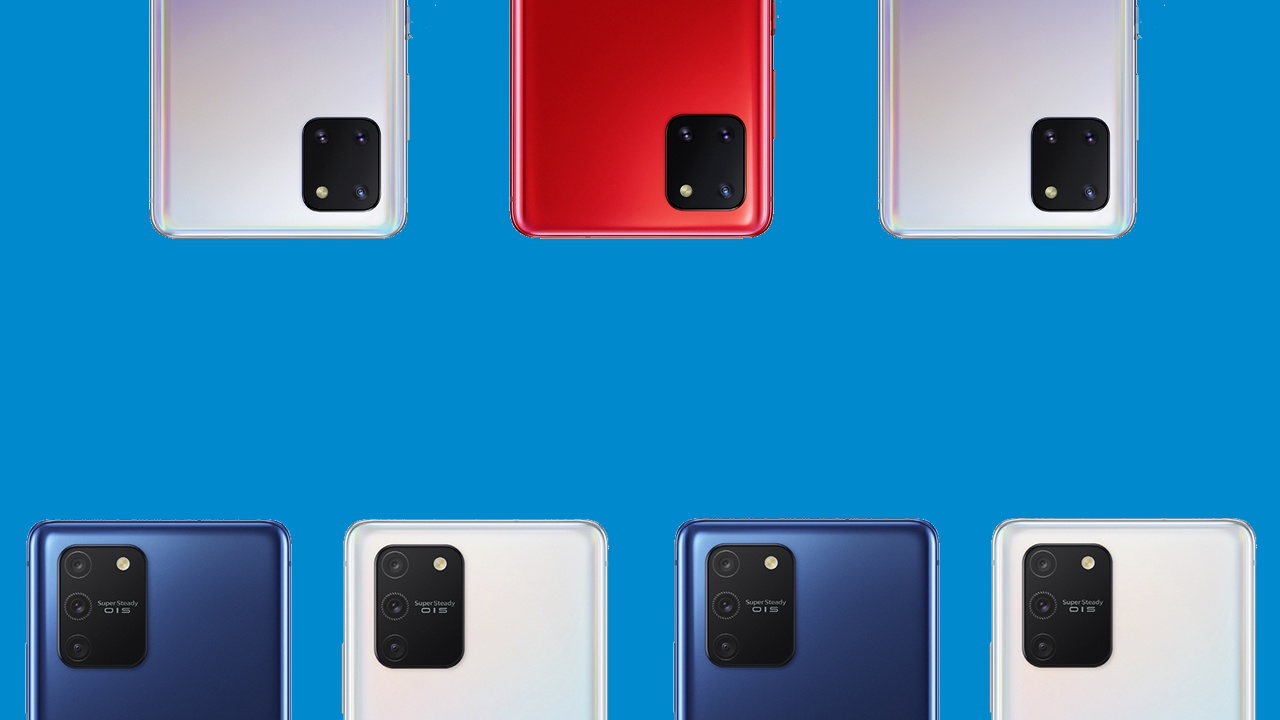 Samsung started off the new year with a bang, announcing a fresh line of budget-friendly smartphones on January 3rd. The newly announced smartphone lineup will include Lite versions of its flagship models, the Galaxy S10 and Note10. While there is still a lot of mystery surrounding the release date and price range of these new phones, the S10 Lite and Note10 Lite will undoubtedly be less expensive than their flagship counterparts.
We've compiled everything we know about the S10 Lite and Note10 lite and stacked them against Samsung's current smartphone offerings to find out if it's worth waiting a few extra months to upgrade.
Specifications
S10 Lite Specs
6.7-inch 2400×1080 AMOLED display
Snapdragon 855 octa-core processor
Triple Rear-Camera Setup

12MP f/2.2 Ultra-Wide
48MP f/2.0 Wide-Angle with Super Steady OIS
5MP f/2.4 Macro

6GB or 8GB RAM
128GB internal storage
4,500 mAh battery
Note10 Lite Specs
6.7-inch 2400×1080 AMOLED display
Exynos 9810 octa-core processor
Triple Rear-Camera Setup

12MP f/2.2 Ultra-Wide
12MP f/1.7 Wide-Angle
12MP f/2.4 Telephoto

6GB or 8GB RAM
128GB internal storage
4,500 mAh battery
S Pen
3.5mm headphone jack
At a quick glance, the S10 Lite and Note10 Lite appear to be similar — both devices will include the same display, battery, RAM configuration and internal storage. However, the two devices start to deviate from one another with their processors and a few other hardware inclusions.
For starters, the S10 Lite includes the high-end Snapdragon 855 processor while the Note10 Lite features the older Samsung-made Exynos 9810 processor. This is a bit peculiar as the Samsung Note brand is synonymous with "bleeding-edge," making you wonder if this decision was meant to reduce the cost of the phone. To make things more difficult when deciding between the two phones, the Note10 Lite will include a headphone jack while the S10 Lite will not.
Additionally, the S10 Lite will feature a new macro-lens which is unseen on any current flagship smartphone on the market. It's tough to say whether a macro-lens is more useful than the telephoto lens on the Note10 Lite, but we suspect a macro-lens will provide much more novelty — it makes us want to go around the office pointing it at every tiny object.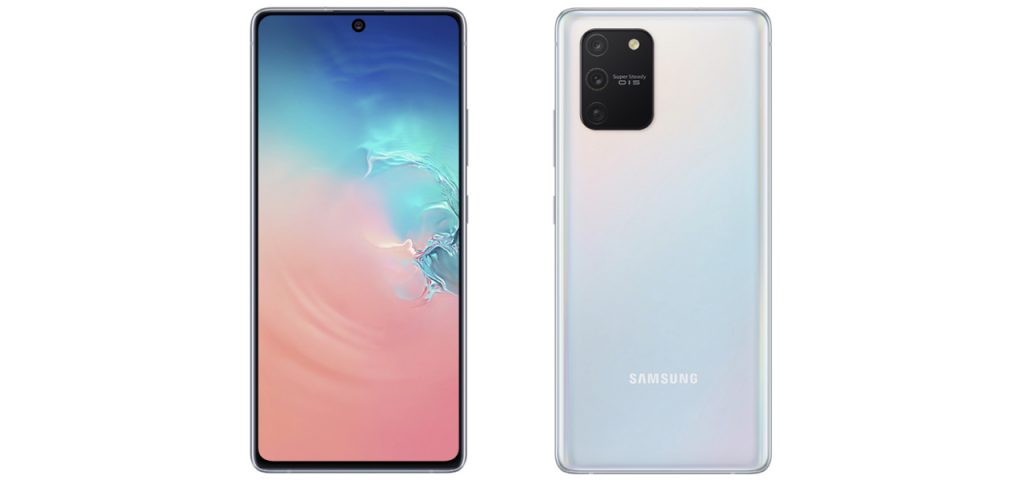 How Do the New Phones Stack Up Against Other Samsung Models?
The S10 Lite and Note10 Lite were designed to be more budget-conscious than Samsung's flagship counterparts without sacrificing the company's high-end look. Under the hood, the S10 Lite and Note10 Lite have larger batteries than the standard S10 and Note10, but the Lite versions only include half the amount of storage space. Additionally, it appears wireless charging and water resistance will remain premium features as neither were mentioned in Samsung's press release.
Seeing as these models are meant to be more affordable, it makes more sense to compare them to Samsung's other budget smartphone, the A10e. At $209.99, the A10e is a fairly affordable device as far as smartphones go. With a 5.8-inch display, it's a bit smaller than the S10 Lite and Note10 Lite phones. It also has a 3,000 mAh battery, far inferior to the Lites' batteries. The A10e only has 32GB of internal storage as well, and the camera setup is much less advanced.
While we don't know how much the S10 Lite and Note10 Lite will cost, we expect them to be placed between the Samsung A-line and the flagship S and Note line. Our suspicion is Samsung is trying to chip away at competing smartphones in the $500-$700 space, which is currently occupied by the iPhone 11 and its very own S10e (which we're curious to see if Samsung will nix). This makes sense, considering the S10 and Note10 are set at much higher prices (starting from $899 and higher).
Other Smartphone Deals to Consider
If you can't wait for these phones to come out, there are plenty of deals online just waiting to be taken advantage of. We found DailySteals offering new, unlocked iPhone XS 64GB for $699.99. That's a $300 markdown from the standard price.
Shoutout to Slickdealer DJ3xclusive for posting the original iPhone XS deal thread. 
NEXT: Slickdeals Editor's Choice CES 2020: Add These to Your Wish List Right Now!
You might also be interested in this smartphone deal on the Frontpage:
Search URL: https://slickdeals.net/newsearch.php?firstonly=1&pp=20&sort=newest&rating=frontpage&filter%5B%5D=37101&forumid%5B%5D=9&hideexpired=1&r=1
Our editors strive to ensure that the information in this article is accurate as of the date published, but please keep in mind that offers can change. We encourage you to verify all terms and conditions of any product before you apply.