How to Save on Cruises, Flights, Hotels and More if You're Over 50
If you are rocking life at 50+, we've got the best travel discounts and tips for you.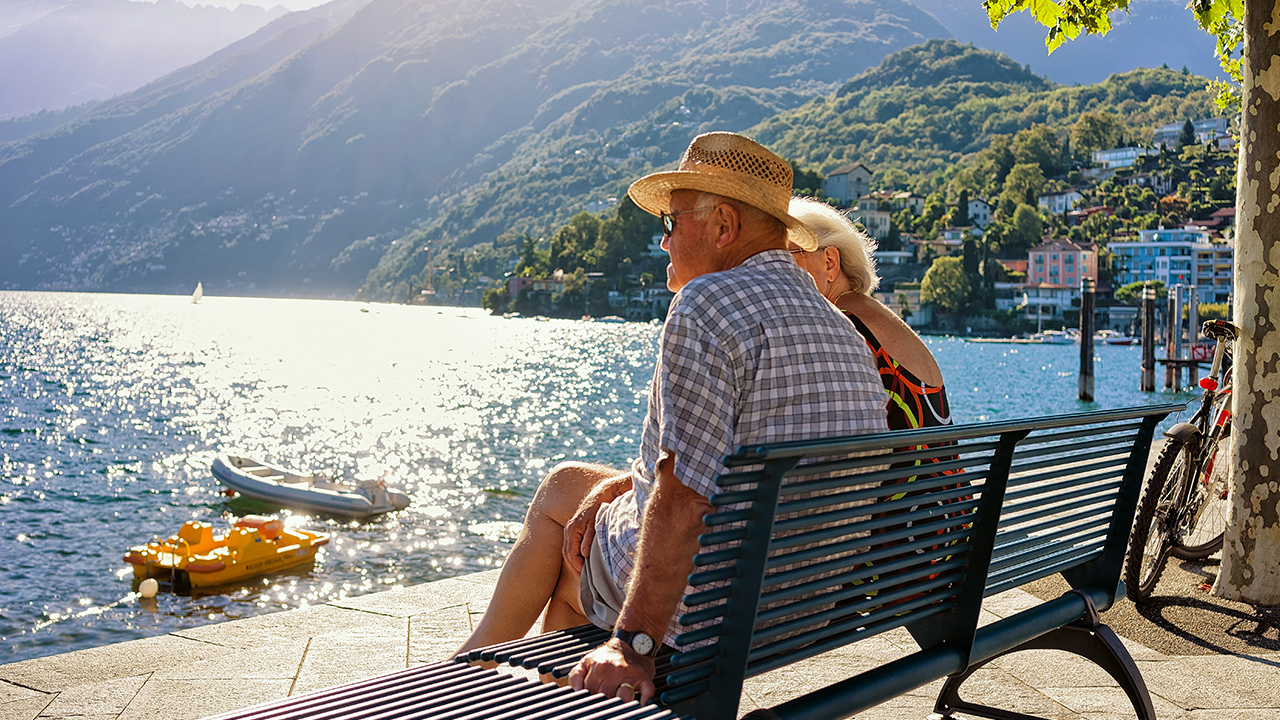 Getting older has its perks, especially when it comes to traveling. There are several senior travel discounts that can help you save big on your next trip. We've gathered tons of the possible travel deals for seniors out there, along with age requirements and other important must-knows so you can spend less time researching.
Rental Car Discounts for Seniors

Many rental car companies have partnered with the AARP to offer senior discounts. An AARP membership costs $12 a year and offers hundreds of discounts on restaurants and travel companies. If you don't want to join the AARP, you might be able to find similar or better rental car company discounts through its special offers page.
Hotel Deals for Seniors

If you are also a veteran, check to see if the following hotels have a similar or better discount for military-connected individuals.
Flights that Offer Senior Discounts and Perks

A few airlines allow you to select "Senior" for passenger type when you search for flights. Discounts vary by airline, and you can call an airline's customer service to ensure you get a senior discount or if you need any other accommodations on your flight.
Cruise Coupons for Seniors

Many cruise lines offer an additional senior discount on top of sale prices. Sometimes you can find these discounts by searching, but many times it's easier to call the cruise line's reservation number directly or to book through a third-party site, like Vacations To Go, which allows you to search by senior discount.
Tours and Other Important Travel Discounts for Seniors

If you're planning to use rail travel for any part of your trip, Amtrak offers a 10% discount for travelers over 65. Similarly, Greyhound offers a 5% discount for individuals over 62. Though, if you're a veteran, you get a 10% discount at the station. If you are traveling to Canada, the VIA Rail offers those 60 and over a 10% discount.
While not necessarily a specialized senior discount, there are tour groups and packages available for senior travel. These are great time-saving options if you aren't sure which activities you want to do during your trip. Here are a few resources to get you started:
Finally, consider joining AARP for $12 per year if you are 50 or older. The AARP membership can get you exclusive discounts not offered to the public. You can also access senior travel discounts earlier since you don't have to wait until 55 – 65 to use your AARP membership to benefit.
Do You Need Travel Insurance for Seniors?

Travel insurance is wise to have at any age because it can protect you and your finances if you need to cancel your trip last-minute or have a medical emergency overseas. Yes, many travel credit cards come with some level of insurance for trip interruptions or lost baggage, but they do not cover everything.
You want to be prepared for any medical emergency if you travel internationally. Even something as common as a stomach bug can hit you harder when you're already jet-lagged and in a new area. You don't want a quick trip to the emergency room for relief to cost you as much as you paid for your trip.
Travel insurance for seniors can be secured for a single trip no matter your age or pre-existing medical conditions. Look for plans that also cover dental expenses, just in case you chip a tooth or break a crown.
Each insurance company varies, so plan ahead and get a few different quotes from different insurance companies. For example, we got a quote from Travel Guard for a 57-year-old traveler from California who was going to spend two weeks in Italy. The highest coverage cost $261 and covered $100,000 in medical coverages, 100% trip cancellation and 150% trip interruption.
Here are five well-rated travel insurance companies to help you find the best quote for your trip:
Traveling is fun at any age, but if you are over 50, you can start bragging about your senior discount and explore the world for less. If you want to make your vacation spending go further, check out the latest travel credit card offers in our Credit Card Hub.
---
ncKxk_Yhu_A