Shark Ion Robot 750 Vacuum Review: What Do the Critics Have to Say
Is this the robot vacuum for you?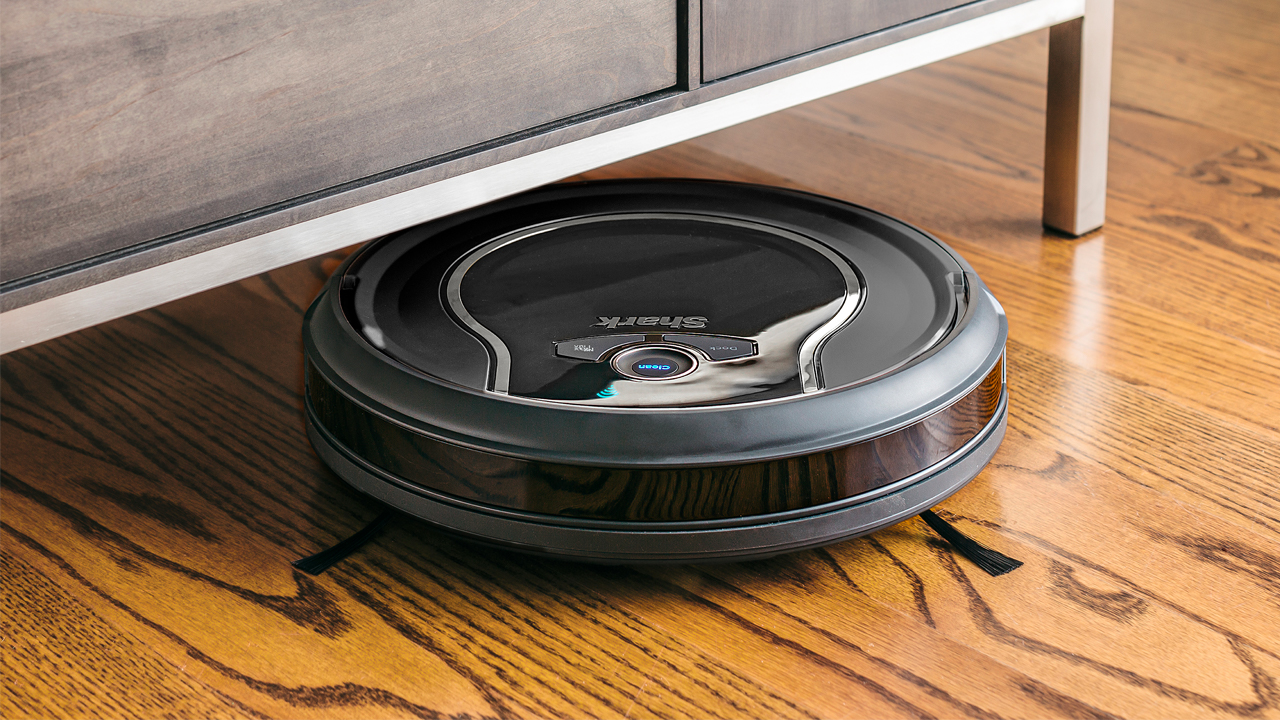 Buying a robot vacuum means you're taking one simple step closer to never doing housework again. The Shark Ion Robot 750 aims to make it worth every penny, especially at a lower price than many competitors and with a simpler design that doesn't rely on clunky remotes.
But in an increasingly crowded market, does it stand up to the mess? Here's what the critics thought.
Starting Price: $259.99
Average Sale Price: $145.99 – $199.99
Specs:
Lithium-Ion Batteries
Multi-Surface Brush Roll
Alexa and Google Assistant Support
HEPA Filter
Pros:
Slim profile fits under furniture more easily
Clear and easy-to-use app
Quiet operation
Cons:
Short battery life
Uneven cleaning power
Lack of features compared to other models
Design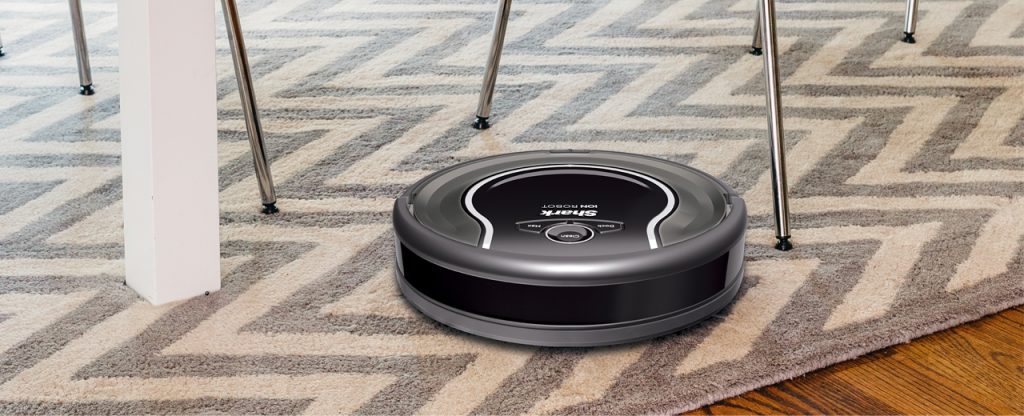 Consensus: Generally Positive (4/7 Positive, 3/7 Neutral)
Main Takeaway: The 750 isn't taking home any innovative design awards. Tom's Guide notes "that when your friends come over, they'll call the Shark Ion Robot 750 a Roomba," and TechHive says Shark "didn't attempt anything radical" in designing it.
Still, it has some virtues. The Chicago Tribune praised it as "user-friendly," and Wired elaborated that "you don't need to consult a manual to open the dust bin or figure out what the different symbols on the remote mean."
Digital Trends notes the puck shape "helps prevent the robot from becoming stuck when navigating the house but presents challenges with cleaning of edges and corners." And Tech Radar liked that it "can fit into smaller gaps, beneath beds and sofas for instance." Tom's Guide, however, found the opposite, noting that it did get stuck under lower furniture like futons.
App and Voice Control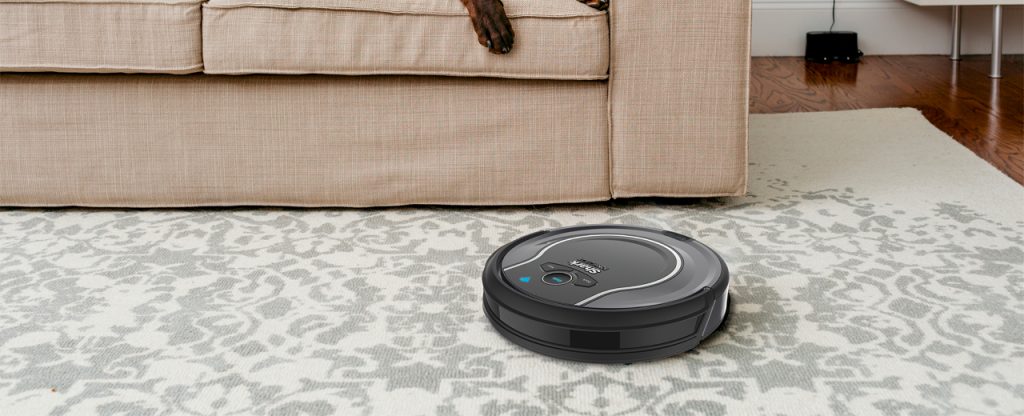 Consensus: Generally Positive (5/7 Positive, 2/7 Neutral)
Main Takeaway: The 750 doesn't come with a remote control. But then, you don't need it. The Tribune found the voice control features "incredibly convenient."
Digital Trends notes that there are on-board controls, but that "launching the Ion from Shark's mobile app or a voice assistant is quicker and more fun." Wired agreed, noting the app's "retro '90s, black-and-purple aesthetic" fit well with an app that's easy to use and informative. The data on battery life and cleaning cycles was also generally seen as handy.
Sensors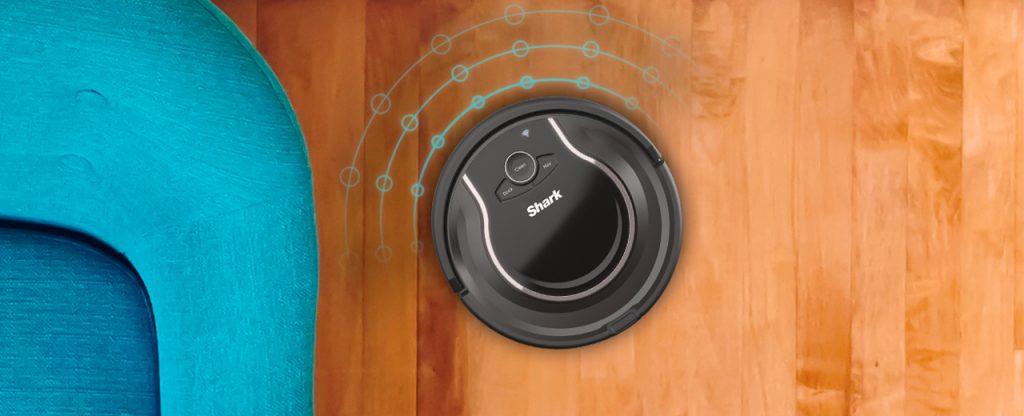 Consensus: Somewhat Positive (4/7 Positive, 3/7 Neutral)
Main Takeaway: When the Shark's sensors are good, they're spectacular. The cliff sensors in particular, which keep the little bot from plunging down stairs, are "far more effective than the Roomba's," according to Wired, whose critic also found the magnetic "no-go" BotBoundary strips "a little more thoughtfully designed" and easier to use than some competitor's products.
Best Home Appliances called the sensors "fantastic," praising the mix of cliff and infrared sensors. Even less friendly critics noted the 750 dodges walls and furniture nimbly.
Unfortunately, according to TechHive, the lack of mapping skills "results in haphazard cleaning paths as the robot vacuum feels its way through the room."
The reviewer also notes that this can lead to it getting stuck in one room. This complaint was echoed by Digital Trends, which complained that it "isn't particularly precise" and may take a few tries to get full coverage in a room.
Still, Tom's Guide, while having some issues, "was impressed by its ability to go around shoes, charging cables and even piles of clothing on the floor."
Cleaning Ability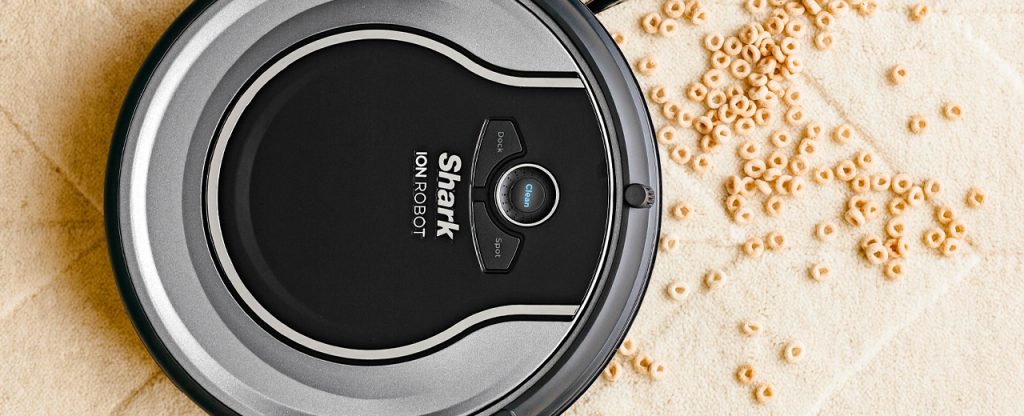 Consensus: Neutral (5/7 Neutral, 2/7 Positive)
Main Takeaway: The 750 doesn't suck as much as it could, either literally or figuratively. While The Chicago Tribune noted that it's great for hard surfaces, namely that it "Sucks dirt without scratching flooring," and Best Home Appliances found it to be "fantastic at picking up pet hair from both hard floors and carpets," generally critics found it only OK at its job.
Tech Hive remarked that the 750 "excelled at picking up pet hair… but would frequently go over a patch of floor two or three times without picking up the food crumbs or scraps of paper littering it." Tom's Guide found the reverse. It "did well with picking up clunky messes like spilled cereal," but was less effective against finer particles like sawdust.
Wired noted that the vacuum decides what mode to use, and found this automatic decision-making "largely ineffective." In general, the 750 appeared to do best on hard floors, and worst on low carpet, but critics were universally agreed that it's nice and quiet while it works.
Battery Life
Consensus: Generally Positive (4/7 Positive, 3/7 Neutral)
Main Takeaway: The 750 seems to have just enough juice. Best Home Appliances found it to have "a pretty impressive working time from the lithium-ion battery." And Wired noted that you generally get exactly what is stated in the app: "For my 500-square foot house, each cycle did last one hour," something that lined up with the tests run by Tom's Guide and Tech Hive.
Still, Tech Radar complained that the "Shark's battery tech is inferior in some cases" to competitors, and the critics generally agreed an hour wasn't quite enough cleaning time, especially in larger spaces.
How Often Does the Shark Ion Robot 750 Vacuum Go On Sale?
Shark is beginning to phase out the Robot 750 Vacuum, which means there are deals to be had. The best deals are usually found on off-days, such as the middle of July, Halloween, and other times when people aren't typically buying housewares. Steep discounts and deals in the range of $60 to $110 off are used to increase traffic.
In particular, keep an eye on big box stores like Lowe's and Kohl's, which regularly offer discounts of $100 or more every few months.
Shop the Shark Ion Robot 750 Vacuum at Home Depot
Reviews Consulted
---
Set a Deal Alert for the Shark Ion Robot 750 so you don't miss a good sale. We'll let you know as soon as a new discount is posted to our forums. Additionally, visit our Vacuum Deals page for all the current offers on vacuums of all kinds.
Up Next:
Our editors strive to ensure that the information in this article is accurate as of the date published, but please keep in mind that offers can change. We encourage you to verify all terms and conditions of any product before you apply.