13 Horror Movies on Shudder That Are Worth Your Time
Stream '80s slashers, cult classics and more on Shudder.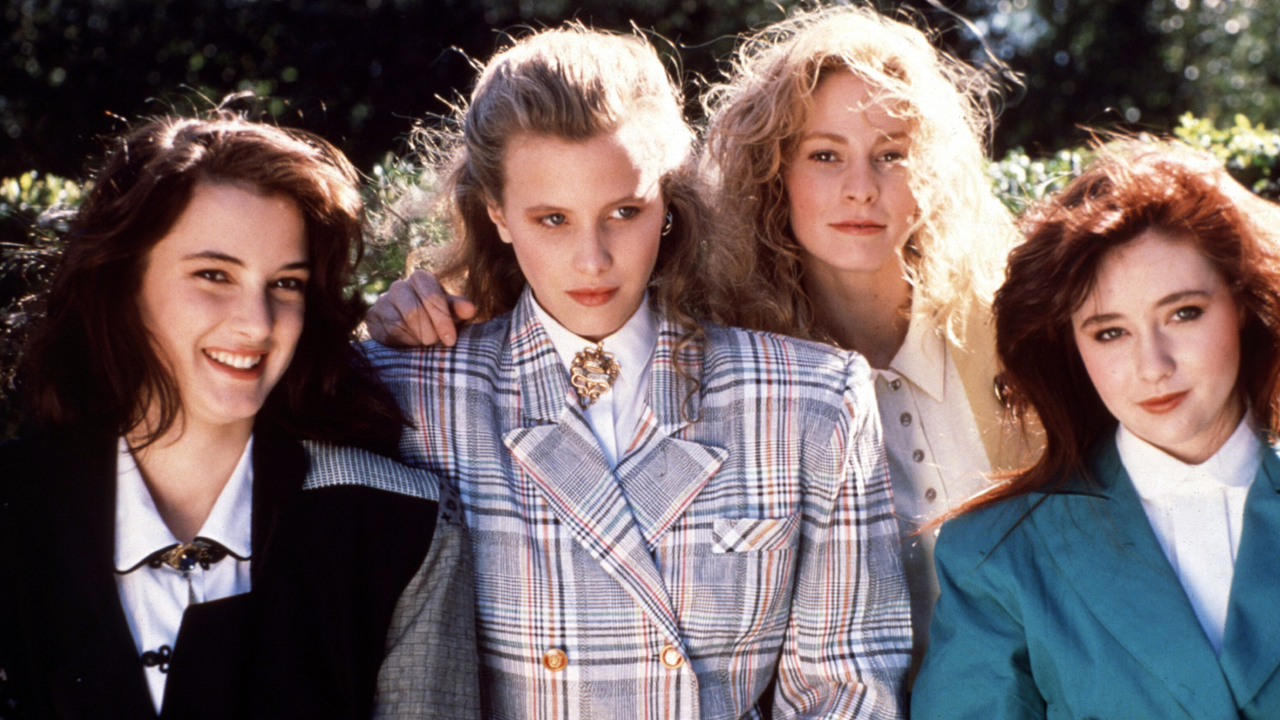 Whether you're looking for a scary movie to stream this Halloween or you're just a fan of all things horror, Shudder is a streaming service worth checking out. It has hundreds of classic thrillers, as well as cult favorites and even original series.
However, while there are tons of great titles on the service, you may not have heard of many of them unless you're a major horror fan. With so many obscure movies on the service, it can be tricky to pinpoint which ones stand out from the pack as true classics.
We're highlighting 13 of the scariest, most disturbing and just downright bizarre feature films that are worth a watch on Shudder.
13 Movies That Will Make You Shudder

A Girl Walks Home Alone At Night – This modern Iranian film tells the story of a night-stalking vampire who preys on chauvinistic men.
Halloween – The John Carpenter classic arguably gave birth to the modern slasher genre, and stars Jamie Lee Curtis as a young teenager targeted by a sadistic killer on Halloween night.
Train to Busan – This Korean zombie flick follows a young father as he tries to reunite his daughter with her mother during a monstrous viral outbreak.
Mandy – Nicholas Cage stars in this bizarre, phantasmagoric film about a man on a quest to exact revenge on the cult leader who destroyed his life.
Color Out of Space – Another Nicholas Cage B-Movie classic, and based on a story by H.P. Lovecraft, this film is about a family who's farm is visited by a mysterious, sentient color from beyond the stars.
Lizzie – Based on the true story of the Lizzie Borden murders, and set in the late 1800s, Chloë Sevigny stars as a young woman who begins an illicit affair that draws the wrathful ire of her controlling father.
Heathers – Winona Ryder stars in this '80s classic as Veronica, one of the most popular girls in her school. After accidentally poisoning one of her friends, Veronica is forced down a rabbit hole of murder and conspiracies.
The Taking of Deborah Logan – This found footage horror film follows a filmmaker as they document the mental and spiritual decline of an elderly woman.
Re-Animator – Another Lovecraft-inspired movie, this horror-comedy follows a young scientist as he attempts to unlock the secrets of resurrection.
Hellraiser – This disturbing horror classic follows a man as he is targeted by the Cenobites, ancient beings from another dimension who thrive on torture and pain.
Night of the Living Dead – George Romero's classic zombie movie that started it all, this film follows a small group of survivors as they try to make it through a nightmarish ordeal in a rural Pennsylvania farmhouse.
Tammy and the T-Rex – This might not be the scariest movie out there, but it's definitely disturbing in a bizarre way. The movie stars a young Paul Walker and Denise Richards as high school lovers, but things take a turn for the strange when Walker is mauled by lions and has his brain installed in the body of an animatronic dinosaur.
House of 1000 Corpses – If you're looking to dip your toes into the shlock horror genre, Rob Zombie's directorial debut about two couples trapped in a rural funhouse of terrors might be just the thing you're looking for.
How to Save on a Shudder Subscription

Shudder costs just $5.99 a month, but you can save a little extra cash if you spring for the $56.99 yearly plan. Additionally, Shudder offers a 30-day free trial for new subscribers who use the promo code SHUTIN at checkout. You can cancel the subscription anytime before the trial is up to avoid a charge, and you'll still get access to the service for the full 30 days.
If you're interested in saving with a bundle, signing up for AMC+ will get you Shudder, AMC, SundanceNow and IFC-Unlimited for only $8.99 a month. That's only $3 more than a Shudder subscription for access to hundreds of additional titles.
Streaming Deals
If you want to upgrade your streaming setup for maximum scares, you might want to check out this deal from Amazon. Select Prime members are being offered a 50% discount on the latest 4K Fire TV Stick, dropping the price to $24.99. This Fire TV Stick includes an Alexa-enabled voice remote that makes searching for your favorite titles easier than ever. Apply the promo code 4KFIRETV at checkout to see if you qualify for this offer.
And if you're in the market for a new TV, check out this 55″ LG 4K Smart OLED TV from Amazon. It's currently on sale for $1,496.99, down from $1,999.99, and features ThinQ AI with Google Assistant and Alexa built in.
Looking for more streaming deals? Set up a Deal Alert to be notified whenever a new offer hits our forums.
Our editors strive to ensure that the information in this article is accurate as of the date published, but please keep in mind that offers can change. We encourage you to verify all terms and conditions of any product before you apply.