Is Your Mom on the List? 10 Tech Gifts for Every Personality
What's not to love about a temperature-controlled coffee mug or a $29 dog sitter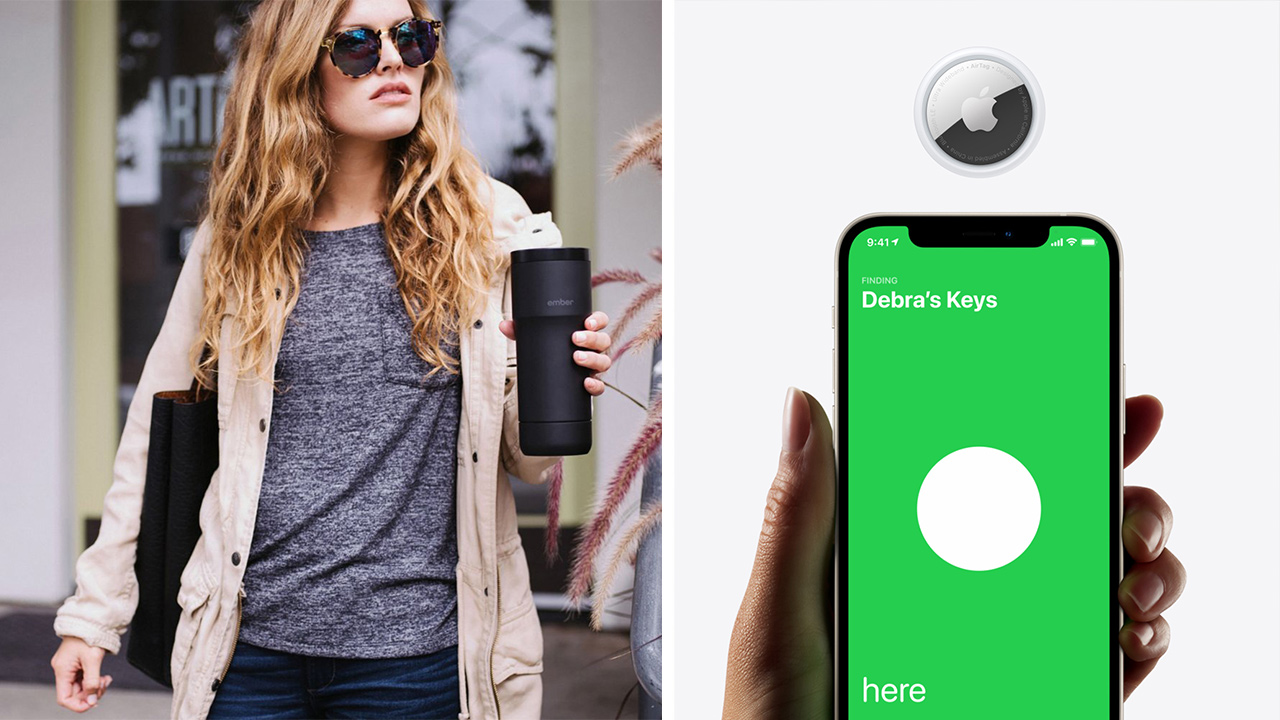 These smart gadgets and devices bring technological innovation to everyday life and free up time and energy for other activities making them all perfect gifts for moms.
Whether they're totally not tech-savvy or a technological guru, these deals on smart gadget gifts will have any mom geeking out. Sure, a dollar-store coffee mug is cute, but it doesn't heat itself up and cool itself down, does it? From a keyless home entry for the avid (or not so avid) runner to a remote-controlled lighting system or a digital dog sitter, ahead is our round-up of easy-to-operate smart gadgets for every personality and every type of mom.
---
1. Make Life Easier for the Busiest Person You Know:

Who wouldn't want someone listening to their every wish and attending every need, right?
For the busiest person in your life, a smart assistant is an investment worth making and a gift worth giving. The Google Home can manage appointments, create shopping lists, play music, give directions and integrate with a number of other smart technology (Nest or Sonos, for example) to control lights, thermostats, and more.
It fits unobtrusively in any room or corner of the house and mom can get personalized help with schedules, reminders, calls, news and more, whenever Google Home recognizes their voice.
Reg. Price $84.95 | Compared to $99 at other retailers
Buy Now at Walmart 
---
2. For the Music-Loving Mom (or Podcast or Audible Addict):


With the streamlined Sonos One SL speakers (which features free shipping offered and a 100-day risk-free trial right now), they can tune in to their favorite playlists and podcasts throughout the house –including the bathroom since it is humidity resistant.
Operated through the app itself or connected to a smart assistant like Google Home (above), these smart speakers feature top-tier sound, wireless extension (control different rooms using an app), customizable capabilities like timed playlists and more.
Prices start at $179  or pay just $30 per month for 6 months with credit approval | Free shipping | 100-day risk-free trial
Shop Now at Sonos
---
3. For the 'But First, Coffee' Mom:

While the taller more expensive black Ember temperature-controlled travel mug ($161) is currently sold out until May 13 (after 2021 Mother's Day), the stylish metallic models on Amazon from the same tech brand in the collection are perfect for honoring a mom for whom coffee is a must-have.
This clever cup works with an app (of course) to create temperature presets – for hot and cold drinks – and will send notifications about a drink's readiness. Plus, she can adjust the temperature directly on the mug using a built-in dial. The perfect gift for moms on the go or those who really enjoy their go-to drinks from hot coffee to sweet tea.
Free next-day Prime shipping  | Reg. Price $129.95
Buy Now at Amazon (Gold, Copper or Silver, all in stock)
---
4. For the Mom with Fur Babies:

Help them keep the dog exercised with iFetch (on sale for $29.95 at PetSmart, marked down from $39.99). Save their pitching arm with an automated ball-throwing device that features three random points of exit to keep the dog on its "paws" and comes with its own balls. Train a pet to retrieve and re-feed the balls so everyone can sit back and just delight in watching Rover have the time of its life! This PetSmart price is also less than the Amazon price right now.
Sale Price $29.95 | Reg.Price $39.99
Buy Now at PetSmart
---
5. For the Apple Fan Who Loves Convenience:

There's nothing more frustrating than not being able to find your keys, cell or anything on the way out the door. Help them avoid that problem with Apple's brand new stylish AirTag (in packs of one and four) for $29 and $99 (4-pack) beginning Friday, April 30 — just in time for Mother's Day (Sunday, May 9th).
Or, get the original and classic Tile Mate ($24.99 at Home Depot for a single) for a great little smart gadget gift. Find lost items by just calling to them or locate them on a map, or push the button on the Tile key fob to make a missing phone ring, even if on silent mode. Comes with a replaceable battery that is guaranteed for a year. Get a pack of four (for $69.99) for all of the everyday items they can't afford to lose from pets to favorite stuffed animals to purses and gym bags.

Price starts at $29.00 and monogramming available
The new AirTags at Apple (available to buy April 30)
Reg. price $24.99 for a single Tile Mate | $69.99 for a 4-pack
Buy Tile at Home Depot
---
6. For the Type-A Cleaner (or a Sit-on-the-Couch Cleaner):


The Roomba – that little UFO-shaped automated vacuum – has been around for a while, and each iteration upgrades itself a little more. The iRobot Roomba 675 Wi-Fi Connected Robot Vacuum is on sale at Target for $199.99 right now (over a $130 off the price we have seen in previous months).
This app-driven vacuum holds more suction than ever to get crumbs, fur, hair, dust or sand off the floor. Reviewers love the Roomba, and with dirt detecting and edge-sweeping features on the 675 model, this little guy goes further and cleans better than models of past.
Slick Tip: Save an extra 5% if you have a Target RedCard.
Sale Price $199.99 | Reg $279.99 | Save $80.00 (29% off)
Buy Now at Target
---
7. For Moodier Personalities:

Lighting can really make or break the mood, so help them adjust their environment by utilizing the Phillips Hue Lighting. Using special smart bulbs connected to an app, you can remotely adjust different types of cool or warm lighting, set timers and more. Get the Hue Ambiance White and Color Ambiance LED Starter Kit from Best Buy, and not only can they create a world of light and color but can switch it up depending on the moment.
Regular Price $189.99 | Free shipping | Price Match Guarantee
Buy Now at Best Buy
---
8. For Outdoor Runners and Athletes:

Whether they're an outdoor runner who likes to travel light (or perhaps a vacation rental host managing a property from afar), a smart lock can help negate a multitude of hassles while still providing optimal security for a home/property. This affordable smart lock works with a smartphone and is also easy to install.
Regular Price $127.00
Buy Now at Home Depot
---
9. For the Horror Movie Buff (or Food Delivery Fan):


They'll enjoy scary movies more knowing they are safe at home with Ring Security. Using WiFi connectivity, Ring starts recording video and shining its floodlight camera when it senses motion, alerting all to friend, foe or food via the app to let you know someone's there. There is also two-way communication with whomever is on the property from wherever you are. You can also save by buying one refurbished from Home Depot – the standard surveillance camera with activated outdoor floodlight (refurbished) is $189.00, but we have seen deals for $149.99 if you want to wait for the price to drop again.
Ring motion-activated lighting prices start at just $24.99
Buy Now at Home Depot
Related: Stop Overpaying for Shows and Get on These Streaming Bundles
---
10. For the Person Who Already Has Every Gadget:

They've got all these smart gadgets and devices – but how do they keep track of them all? There is one device to rule them all – the Logitech – Harmony Companion Universal Remote ($149.99), which can simplify all media controls, talk to smart home assistants and even transform "dumb" devices into smart ones.
Program the remote to change settings from HDMI inputs to volume control and more, or integrate it with various video game consoles to make selections a simple all-in-one click.
Slick Tip: You get 15 days to return or exchange this item at Best Buy.
Reg. Price $149.99
Buy Now at Best Buy
Set a Deal Alert for all of their favorite gizmos and gadgets by brand name so you never miss out on the next great deal.
More to consider for Mom:
Our editors strive to ensure that the information in this article is accurate as of the date published, but please keep in mind that offers can change. We encourage you to verify all terms and conditions of any product before you apply.