Pick Up a PlayStation Classic for Only $20
The system comes loaded with some great games like Final Fantasy VII and Grand Theft Auto.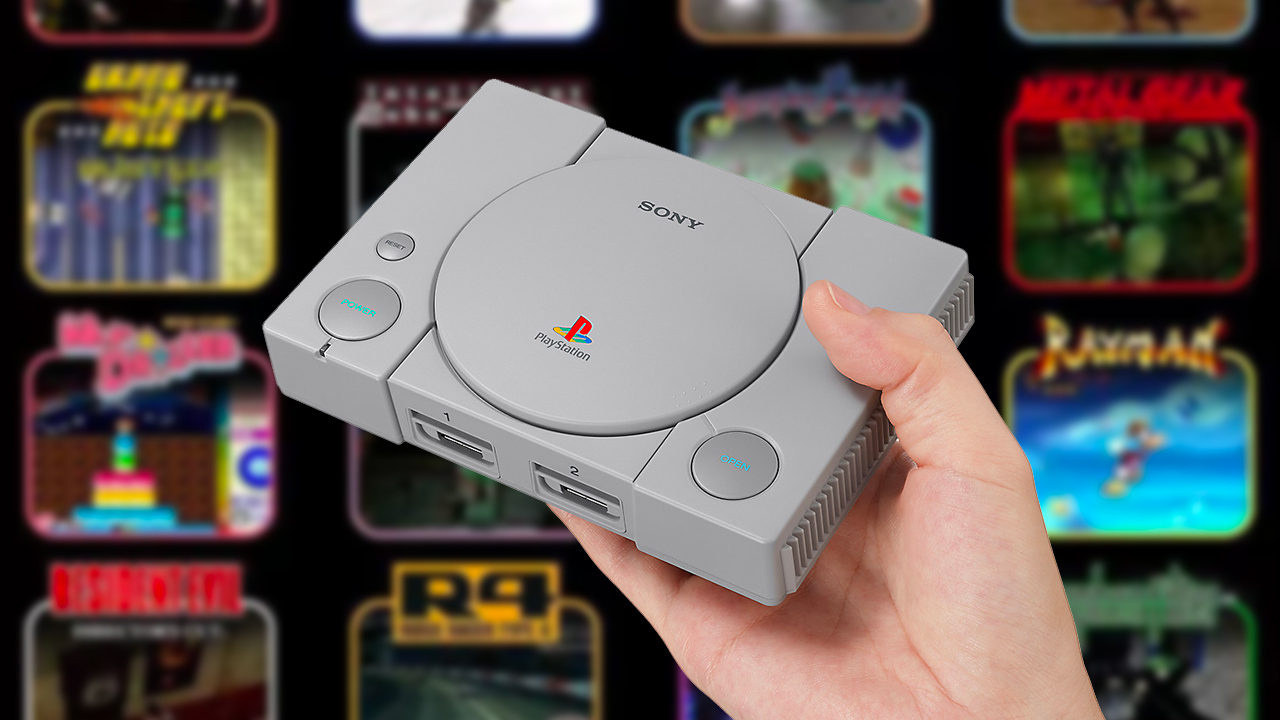 Right now, Gamestop is offering the Sony PlayStation Classic Console for $19.99. We don't know how long this offer will last, but it's safe to assume it's limited time only.
There's free in-store pickup where available, otherwise, shipping is included on orders over $50. If you don't meet that threshold, shipping starts at $6.
While the system retails for about $30 now (down from its launch price of $99.99), this is still the lowest price we've seen for new units, matching what we saw on Amazon Prime Day. So, it's a pretty solid deal.
While reviews of the console have been mixed — mostly due to the perceived quality of the pre-loaded titles — a discount this large might make it worth checking out. Plus, according to Slickdealer TheBigDogz, the device itself is fairly simple to jailbreak. They even provide helpful instructions!
Then, you can add most PS1 games and include more emulation features.
The system comes with two wired controllers, a virtual memory card, 20 pre-loaded classic PlayStation titles and an HDMI cable to connect to your TV.
While the games may not be everyone's cup of tea, this price point equates to $1.00 per game, which is a good deal. Titles like Final Fantasy VII and Resident Evil alone will be enough to convince more nostalgia-inclined gamers.
PlayStation Classic Pre-Loaded Games
Final Fantasy Vll
Jumping Flash!
Ridge Racer Type 4
Tekken 3
Wild Arms
Battle Arena Toshinden
Cool Boarders 2
Destruction Derby
Grand Theft Auto
Intelligent Qube
Mr. Driller
Metal Gear Solid
Oddworld: Abe's Oddysee
Rayman
Resident Evil Director's Cut
Revelations: Persona
Supper Puzzle Fighter ll Turbo
Syphon Filter
Tom Clancy's Rainbow Six
Wild Arms
It's important to note that the Sony PlayStation Classic comes with a USB-A power cord, but no AC adapter (the "brick" you charge devices with). But in this age of smartphones and tablets, most of us probably have one hiding somewhere in the house. Happy retro gaming!
Thanks to Zeke Reisen for posting the original deal thread.
UP NEXT: The Best Advent Calendar Ever: Nintendo's Offering a New Free Switch Game Every Day Until Christmas Eve
Here's a hot video game deal from our Frontpage:
Search URL: https://slickdeals.net/newsearch.php?firstonly=1&pp=20&sort=newest&rating=frontpage&filter%5B%5D=309&forumid%5B%5D=9&hideexpired=1&r=1
---
Any product or service prices/offers that appear in this article are accurate at time of publish, and are subject to change without notice. Please verify the actual selling price and offer details on the merchant's site before making a purchase.