Southwest is Offering Yet Another Sale, With One-Way Flights as Low as $39
Book by the end of January 23rd to fly into spring in style.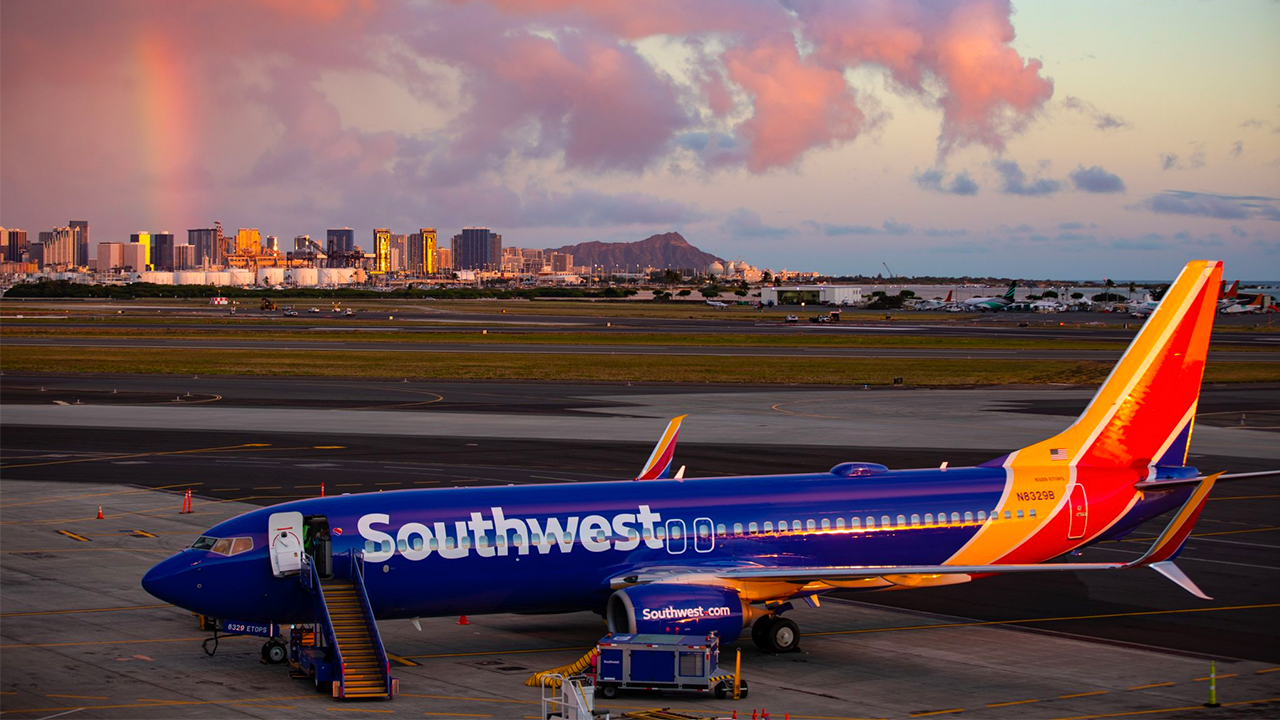 Not to be dramatic, but if you want to go on a dirt-cheap vacation any time between now and May, drop everything you're doing and check out the current Southwest flight sale.
It ends at 11:59 PST, January 23rd. Holiday shopping is far behind us, and it's about time you treated yourself to a nice trip. Plus, there are some really impressive featured deals, with some flights as low as $39.
Highlighted One Way Sale Flights
Some popular fares include:
While some of these options are more expensive than $39, all of them represent significant discounts from their starting rates.
Limits and Rules You Need to Know for the Southwest Flight Sale
Seats, travel days and markets are limited. Tickets prices can vary by day and only select cities on select dates qualify for sale fares. You also have to purchase your tickets at least 14 days in advance for continental U.S. flights and 21 days in advance for all other trips. All tickets are non-refundable. Here are a few exact dates to keep in mind:
Sale flights within the continental U.S. travel are valid between January 28th and May 20th
Interisland Hawaiin flights are valid between February 4th and May 20th
Sale flights to San Juan, Puerto Rico and internationally are valid between February 4th and March 5th, and again between April 14th and May 14th
Use This Trick to Save on Existing Southwest Flights
If you just booked your flight for more and are kicking yourself for not waiting for the sale, there may still be hope. Slickdealer pvolk clued us in on how to change your existing flight for free to match the current cheap Southwest flights.
Log into your Southwest account.
Find your booked trip under upcoming trip and choose change flight (take a screenshot of your itinerary to make it easy for you to replicate).
Choose new flights that match your existing itinerary. If you previously booked a roundtrip, book two one-way trips to make the same roundtrip.
Southwest will let you know if you owe or will be credited and you can proceed from there if the sale will save you money.
Set a Deal Alert to be the first to know about the best travel deals and last-minute vacation discounts we can find. You can also check out our Travel Hub.
And if you're looking for more deals and discounts, enjoy this popular offer from our Frontpage:
Search URL: https://slickdeals.net/newsearch.php?firstonly=1&pp=20&sort=newest&rating=frontpage&forumid%5B%5D=9&hideexpired=1&r=1
---
UP NEXT: