Spring Break Essentials for College Students
Packing for your upcoming spring break trip doesn't have to break the bank.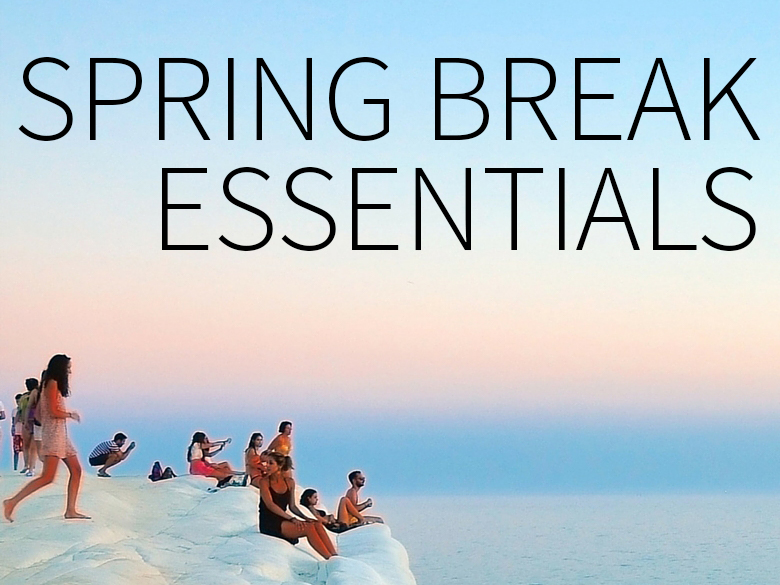 Cabin fever is a very real thing among college students, and after months of being holed up in the dorms or library studying for midterms, spring break is a very welcome distraction. With the long-awaited college holiday right around the corner, this is prime prep time for all of you spring breakers!
Whether you're jet-setting to Cancun or road tripping down to Panama City, you'll want to be prepared with this list of must haves. And don't forget to set up a Deal Alert on your favorite items to ensure you're getting the best deals on these spring break essentials.
Bluetooth Speaker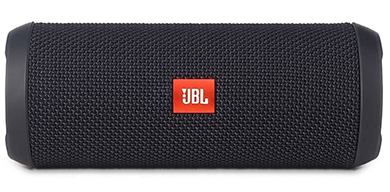 A good party needs good music, but even if you're just hanging out by the pool, being the guy who shows up with the great tunes could definitely earn you hero status. Of course, you need more than a carefully curated playlist; a decent speaker is essential. For good sound and portability, check out the JBL Flip 3 Bluetooth speaker. The Flip 3 is "splashproof," so it should be safe poolside. Plus, it gives off better sound quality than the competitors at similar price points. As Slickdealer soapmactavis notes, while the Flip 3 isn't too heavy on the bass, it "still delivers decent 'thumps.'" As a bonus, it's small enough to travel with you without taking up precious space in your suitcase.
Price: Retail price is $99, but we've seen a few deals in the $68 to $73 range from Target, so be sure to keep an eye out. And if you're looking for a cheaper alternative, the OontZ Angle Plus Wireless Bluetooth Speaker is a great value pick that we've seen for $25 in past deals.
Cards Against Humanity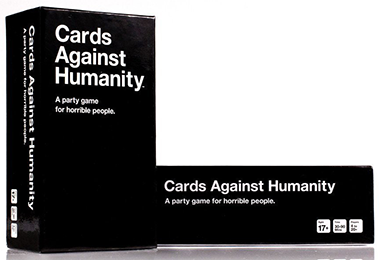 Don't let bad weather or long travel times ruin your spring break. A ridiculous game like Cards Against Humanity is fun for everyone (or, as the game says, for horrible people), and guarantees hysterical laughter that you may or may not feel guilty over later. And if you already own Cards Against Humanity, they have a ton of expansion packs to keep the game fresh!
Price: MSRP is $25.00 for the base game, $10 for expansion packs, but deals for $20 with $8 expansion packs are not unheard of.
GoPro Hero 4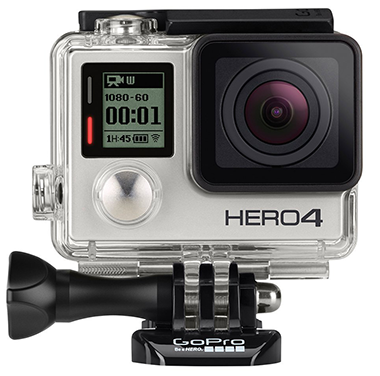 If you're an adventure seeker, you're going to want a GoPro Hero4 on hand. Whether you're surfing, hiking, or ziplining, nothing will capture the excitement better than a GoPro. While there are other action cameras on the market these days, Slickdealer nbomb claims that "the quality is unreal" on this camera, and that it's worth the steep price tag. There are a ton of awesome accessories you can get to accompany your GoPro too, like chest mounts and head straps to document your adventures hands-free. If you're going to be in the water, be sure to get a buoyant case for your camera.

Price: While the GoPro normally retails for around $324 (ouch!), we've seen frequent deals for less than $300, including a recent one for just $265 from Dick's Sporting Goods.
Sun Protection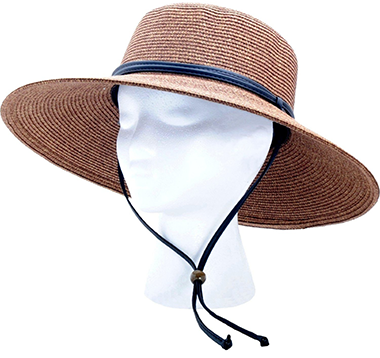 Humor me for a moment as I channel my inner buzzkill and remind you how important sun safety is. Don't forget to wear sunscreen if you're going to be lazing on the beach, and you might want to pack a wide-brimmed hat too. Spring break is supposed to be a blast, but it'll be hard to enjoy yourself if you're burnt and sore. Of course, feel free to make a fashion statement with your sun protection, or just go the classic route of an old-fashioned straw hat.
Price: Whatever is in your budget! Even a $1 baseball cap will do the trick. Don't overthink this one, but be sure to check out our Lids store page for some great deals on hats.
Collapsible Cooler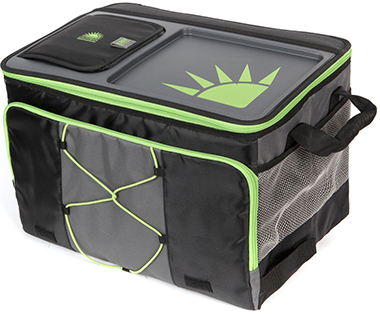 Adding a collapsible cooler to your spring break essentials list is a bit of a no-brainer, but equally essential is finding a good deal on one. There are plenty of big, bulky coolers that you'll want to pass on. Go for something collapsible so, again, it's not taking up all of your luggage space. Not only does this California Innovations collapsable cooler fold up super small, but it has a table top to rest your drink on and an exterior pocket for accessories. 
Price: Retails for $30, but frequently on sale for around $25 on Amazon. Check out more deals on collapsible coolers here.
Portable Hammock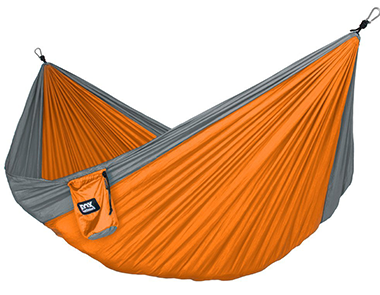 If your idea of the ultimate spring break includes more winding down than staying up partying, a portable hammock might be more your speed. I found this lightweight option from Tribe Provisions, which folds to the size of a water bottle, years ago, and it's been my trusty companion on just about every outdoor adventure since. A lot of resorts offer hammock rentals, but personally, I'm all about coming prepared.
Price: Easy to find for around $25 on Amazon, despite the $50 MSRP. If you need something even more budget friendly, there are some sub-$20 deals out there as well.
Spring break is your time to let loose and unwind. Being prepared with all the essentials means that the only thing you need to worry about is where to find the best beach. And while you're counting down the days until Spring Break, check out our Student Discounts page to save on all the essentials, from laptops and school supplies to toiletries and headphones.
Images courtesy of Target, Amazon.
Our editors strive to ensure that the information in this article is accurate as of the date published, but please keep in mind that offers can change. We encourage you to verify all terms and conditions of any product before you apply.