Sponsored
Staples is Your One-Stop Shop for Working and Learning From Home
Save on the home office essentials you need now.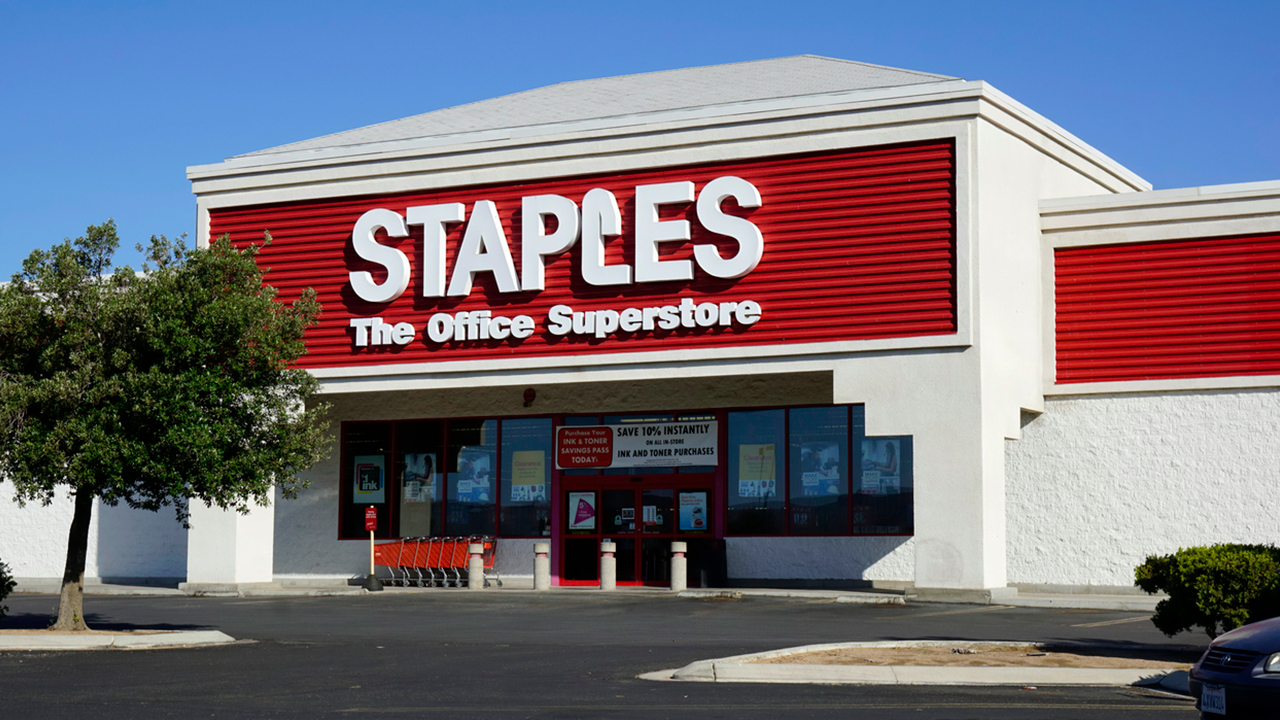 Shifts in the workplace have led to more and more people working from home — and an ever-growing demand for the tools and technology that make telecommuting possible.
Fortunately, Staples can help you navigate this rapidly changing landscape by giving your home office a serious promotion. That's because beyond just basic office supplies, the store has everything you might need to make working from home easier and more efficient.
And we're sharing some of the best deals available now to boost your workflow without blowing your budget.
How to Save on Staples Work-From-Home Essentials
Staples is helping customers set up shop from home with big savings on its massive assortment of work-from-home essentials. Plus, for a limited time, the retailer is offering free shipping with no minimum purchase required.
Here are a few of the store's current discounts:
Staples Work-From-Home Deals Roundup
Office Supplies

Make sure your workspace is fully equipped for the job at hand by stocking up on all the essentials. (And check out Staples' Remote Worker Checklist while you're at it.)
Computers, Laptops & Tablets
Having the right computer for the job will be essential for success when it comes to working from home. Staples has a wide variety of laptops, desktops and tablets built for small business — and beyond.
Printers, Scanners & Ink

Staples shoppers can currently enjoy four months of free ink with the purchase of any Instant Ink eligible printer. Alternatively, you'll get 25% back in rewards when you purchase $75 of ink or $200 of toner. Just use coupon code 49405 to earn your rewards online.
Copy Paper
Select cartons of reams are currently reduced to help you complete a variety of printing or copying jobs at a lower upfront cost.
Computer Accessories & Electronics
From conferencing headsets and speakerphones that allow you to connect with your team to power banks, chargers and USB drives, tech accessories offer the flexibility you need wherever work takes you.
Shop Computer Accessories & Electronics
Networking & WiFi

All the wireless devices running on your network can seriously drain your bandwidth, but upgrading to the latest Wi-Fi technology can boost your network speed, range and reliability.
Home Office Automation
Home automation technology helps you work smarter by managing appliances and devices via voice commands and mobile apps.
Education
If you're working from home and attempting to home school your children – or at least keep them out of your hair – Staples has you covered. The store carries various learning supplies that are particularly ideal for kids stuck at home.
Cleaning Supplies
Keeping your workspace clean is vital — especially now. Staples carries a variety of cleaning supplies to help you maintain a tidy and sanitized home office without skipping a beat. Think trash cans and trash bags, multi-purpose cleaner, dusting cloths and more.
Home Office Furniture

Create a designated work zone that accommodates your daily demands with budget-friendly office furniture for every space and style.