Is Steak 'n Shake Shutting Down?
After more than 80 years of operation, the restaurant may be closing its doors for good.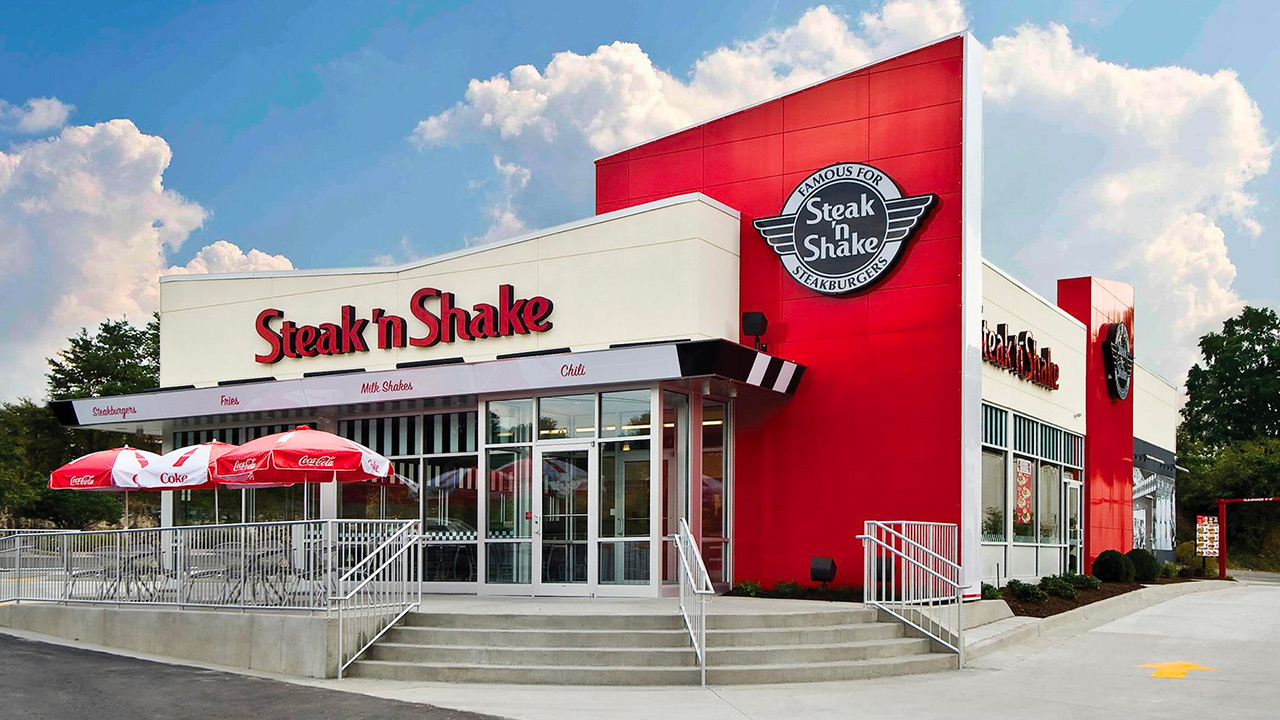 If you grew up indulging in Steak 'n Shake's hearty burgers, fries and famed milkshakes, then news of Steak 'n Shake closing potentially might be a little tough to swallow.
In 2018, the fast-food burger joint landed on an S&P's Global Markets' report of businesses they predict will default. And unfortunately, the situation only looks worse in 2019.
Not even six months into the year, the company lost $18.9 million dollars and saw a 7% decrease in customer traffic. To make matters worse, Steak 'n Shake reported a loss of more than 10 million in 2018, along with a 6% decline in foot traffic since 2016.
The first Steak 'n Shake restaurant opened in Illinois in 1934, which eventually led to more than 500 locations in 28 states. So, where exactly did things go wrong?
Many different factors are to blame, but the pricing is perhaps the most notable.
The brand and its owner, Sardar Biglari, both strongly adhere to the idea of inexpensive dining. This led to things like a 4-for-4-dollar deal on offer as recently as last year. Though certainly a boon for customers, low costs meant less money and more loss. And in 2018, a franchise owner even brought a lawsuit against the company over pricing. It's bad news for those of us who love cheap fast food.
Others place fault with the chain's inability to behave as either strictly a diner or fast food establishment. You can dine-in and be served at a location, or opt to go through through the drive-through — an oddity in the world of casual dining.
Last month, Biglari Holdings, the conglomerate which owns Steak 'n Shake, met with investors to discuss future plans for the chain. Here, Biglari made note of the 60-some temporarily closed stores and hinted at further closings. Reportedly, he wants to invest around $40 million into creating new, more efficient milkshake machines.
Biglari rarely speaks with the media, but some shareholders expressed discontent for the way he has managed Steak 'n Shake since acquiring it in 2008. To further offset losses, Biglari reportedly proposed removing cherries from their milkshakes, a move he said would save the business a million dollars. However, many remained doubtful that such a move would prevent a Steak 'n Shake shutdown.
Regardless of their effectiveness, some measures will certainly need to be put in place quickly to keep a Steak 'n Shake shut down from happening. So if you're feeling nostalgic for Steak 'n Shake chili or one of its classic shakes, now's the time to get it — before it's too late.
Our editors strive to ensure that the information in this article is accurate as of the date published, but please keep in mind that offers can change. We encourage you to verify all terms and conditions of any product before you apply.