6 Important Things to Know About Supplements Before You Waste Your Money
Ditch your grocery store multivitamin and read this before spending any more cash on supplements.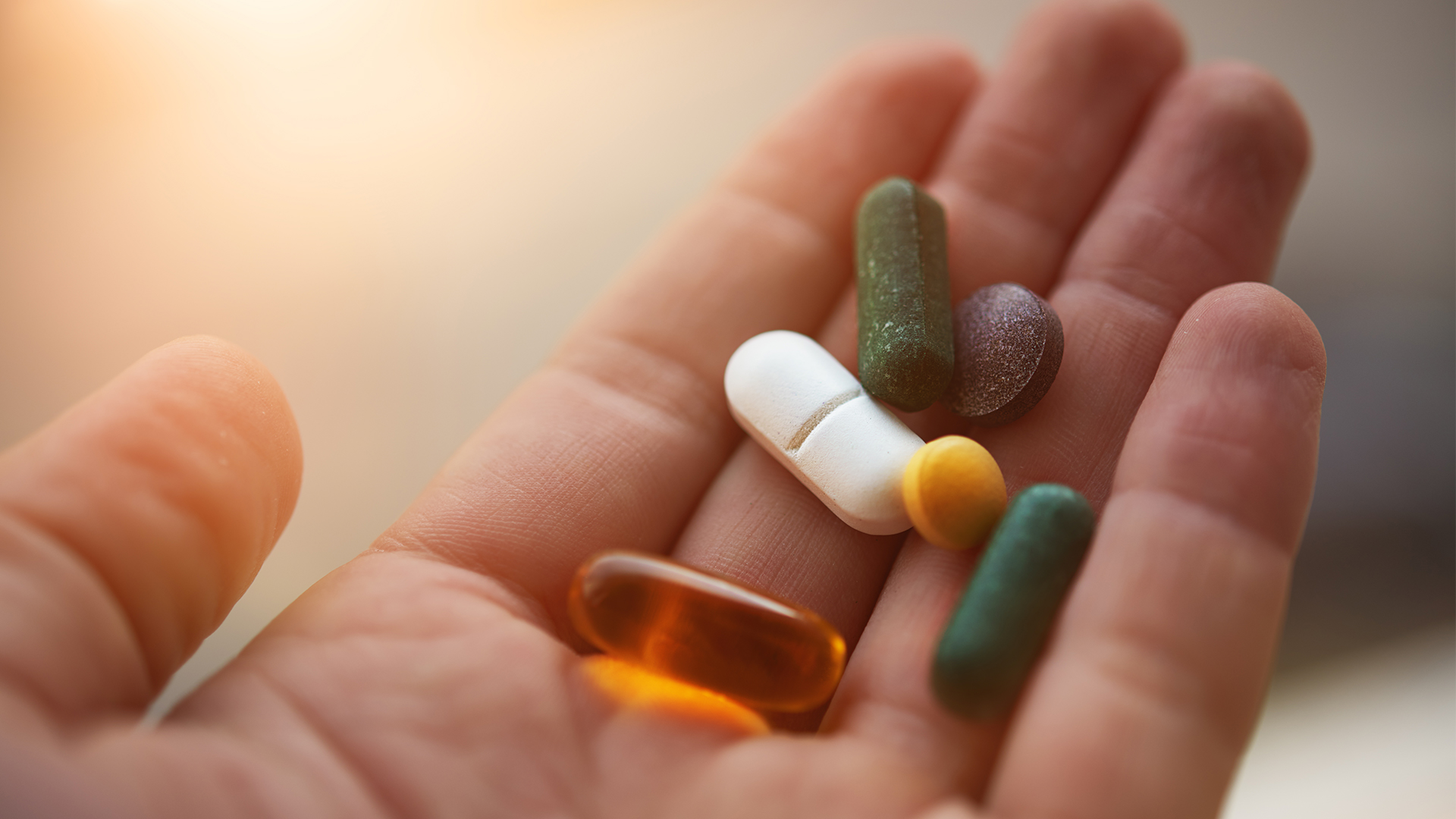 The dietary supplement industry is projected to reach nearly $350 billion by 2026. That's a lot of value for pills, powders and potions that may or may not work.
In fact, if you've been pouring your hard earned cash into plastic bottles with labels like "get a gym body without going to the gym," there's something you should know – you're wasting your money.
Take it from someone in the fitness industry who's seen too many clients fall for supplement scams and myths that promise rapid weight loss, improved workout performance and enhanced this or that.
Some products on store shelves are even tainted with hazardous ingredients. And because of the way the supplement industry runs, you might never know what you're really swallowing until the Food and Drug Administration (FDA) receives a complaint and traces it back to a particular product.
With that, here are a few things to consider before you spend any more money on dietary supplements.
1. Supplements are Largely Unregulated by the FDA
As of this writing, supplement manufacturers can make outlandish claims on their labels without punishment from the FDA or United States Department of Agriculture (USDA). Because supplements are regulated as food rather than medications, as long as a product doesn't claim to treat or cure disease, the manufacturer can away with a lot.
There's only one (very outdated) FDA rule that governs dietary supplements. It stipulates that manufacturers themselves are responsible for ensuring their products actually contain what's on the label. The FDA can only crack down after products hit the market, and usually only does so when they receive complaints.
So, how can you trust that a product is what it says it is? Look for an NSF, USP or GMP mark. Without these certifications, the product has likely had no third-party testing or quality checking.
The NSF certification comes from the National Sanitation Foundation, which conducts independent quality assurance on basically anything humans can consume.
USP verification comes from United States Pharmacopeia, another organization that vets products for safety and efficacy.
And finally, GMP stands for "good manufacturing practices," which refers to a set of best practices established by the FDA.

2. Some Supplements are Ineffective at Best, Dangerous at Worst
Because supplements are largely unregulated, there's high potential for products to be ineffective and possibly even dangerous. Consumers are unfortunately at the mercy of manufacturers, and must choose which products they trust or distrust based on the information they're given.
Look out for terms like "proprietary blend" and "natural flavors" on supplement labels, which are clever ways for companies to avoid disclosing exactly what's in the product or the amount of ingredients in a product. Instead, you may get shady fillers (like hydrogenated oils) or even drug-like substances.
3. You're Probably Flushing Your Money Down the Toilet
Many supplements, particularly vitamin products, contain extremely high doses of vitamins that your body can't absorb or use. So your body excretes the excess as waste, and you've literally flushed your money down the toilet. If you've ever had neon-colored urine after taking a multivitamin, that's exactly what happened.
The best way to know what doses of certain vitamins you need is to visit a registered dietitian and do a health history and some blood work. Unfortunately, that's not realistic for everyone.
The other option? Become well-versed in Dietary Reference Intakes (DRIs) for vitamins and minerals. This information tells you the recommended daily dose for all of the vitamins and minerals, as well as the safe upper limits you can take without risking vitamin toxicity or overdose.

4. Your Hard-Earned Cash Could Put You in the Hospital
If you take dietary supplements and prescription medications, you need to know about drug-nutrient interactions and supplement-drug interactions. These scenarios occur when a nutrient (generally a vitamin or mineral) or a supplement (such as an herb or plant oil) messes with the function of a medication.
For example, vitamin K is a coagulant and can interfere with the way that warfarin, a blood thinner, works. In a worst-case scenario, a drug-nutrient or supplement-drug interaction can lead to hospitalization. If you take prescription medications, make sure to discuss potential interactions with your doctor before starting a supplement.
5. You Should Not Bargain-Hunt For Supplements
Despite all the knocks so far, not all supplements are worthless or risky. There are, believe it or not, some good and effective supplements on the market. However, the old saying, "you get what you pay for" generally rings true in regard to supplements. It costs more for manufacturers to make high-quality supplements that don't include questionable fillers.
So which companies actually produce a quality supplement? Personalized vitamin companies are one example. Persona Nutrition, for instance, takes you through a comprehensive nutrition and lifestyle questionnaire to help you discover exactly which supplements you need. The labels are extremely transparent, outlining the ingredient names and functions, plus the dosage.
Other trusted companies (personalized and otherwise) include:
A rule of thumb: a good supplement manufacturer will disclose exactly what is in its products, exactly how much of each ingredient is in the product, and why its products cost so much compared to cheaper alternatives.

6. Supplements Don't Work Unless You Do
Even if you find a high-quality supplement that works, it won't do you much good if you don't practice healthy lifestyle habits. Here's the thing: no supplement can outwork a poor diet or a sedentary lifestyle. If you're still looking for the "magic little pill," you're setting yourself up for disappointment.
The cold, hard truth is that the magic lies in consistent exercise, healthy eating, adequate sleep, hydration and stress management. Mastering those five pillars — or even just some of them — is the answer to many health complaints. Supplements should be the cherry on top; a little extra oomph that can optimize your wellness and fitness.
---
When you're ready to buy, set a Deal Alert so you don't miss a sale from your favorite retailer or manufacturer. Additionally, visit our Supplement Deals page for currently available discounts.
Up Next:
Our editors strive to ensure that the information in this article is accurate as of the date published, but please keep in mind that offers can change. We encourage you to verify all terms and conditions of any product before you apply.