Want to Break Up With Your iPhone? Here's What You'll Need to Make the Switch
As the iPhone 11 hits the market, is it time to consider an Android instead?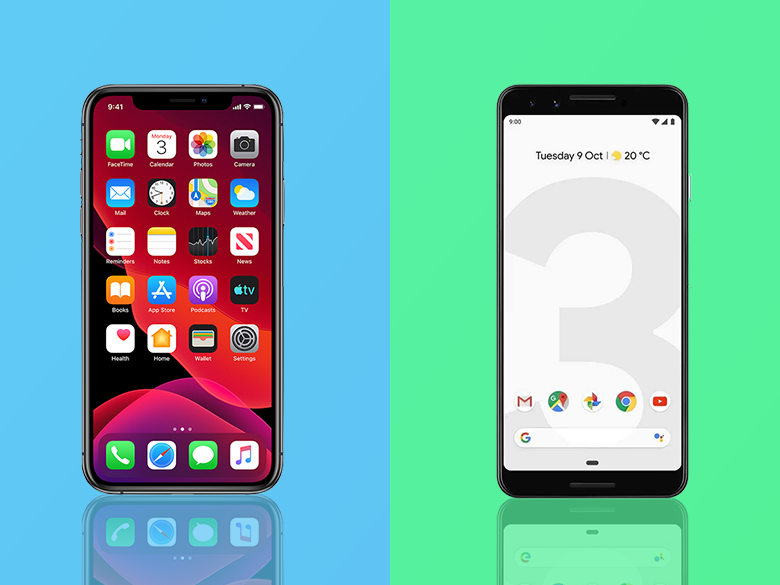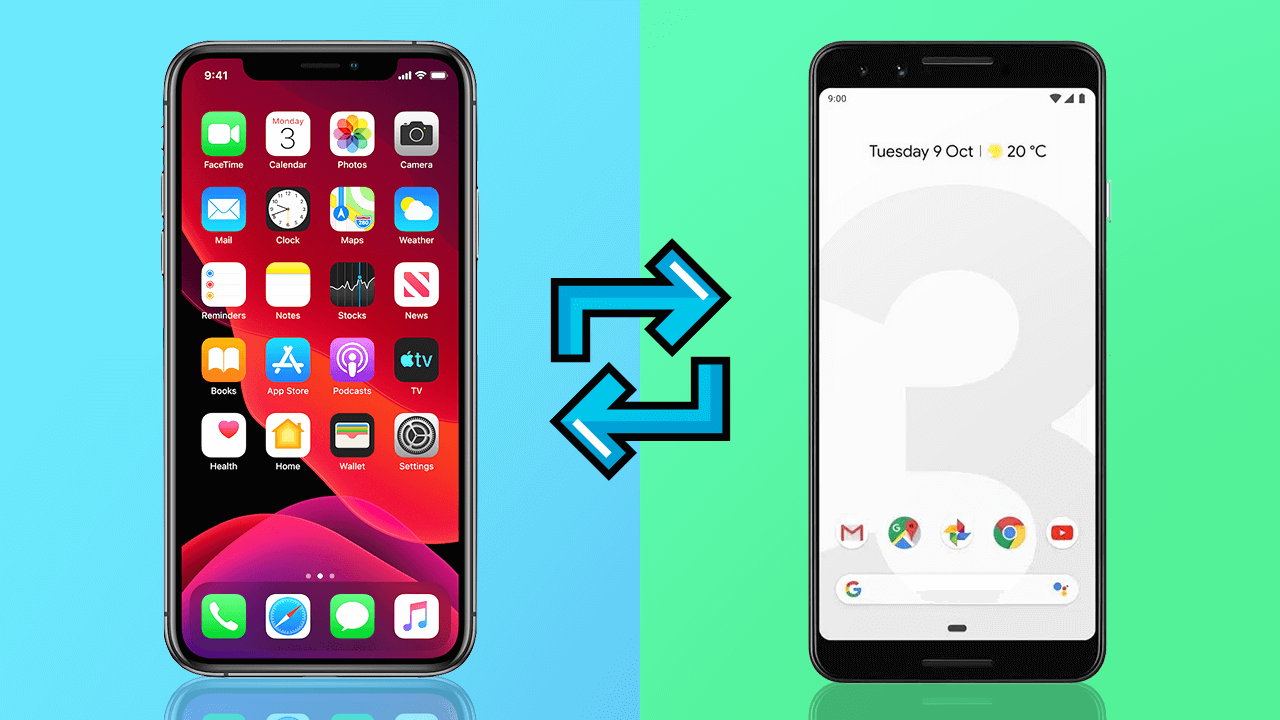 In the 21st century, few companies boast greater brand recognition or cultural influence than Apple. As of 2019, the company reports 1.4 billion Apple products are currently in use, including 900 million iPhones. However, as any long-term iPhone user knows, the product is not known for its longevity or durability. A short drop from the nightstand may lead to a spider web of screen cracks and a three-year-old phone can feel ancient when it comes time to update to the newest OS.
I've personally observed my iPhone 6s, which released in late 2015, deteriorate rapidly. At the end of its life, the battery required multiple charges a day, and to even get a charge you had to insert the charger at just the right angle. At some point, the flashlight stopped working, though for whatever reason I could still make my camera's flash go off.
Faced with the prospect of replacing my phone, I was at a loss. My brain was telling me to "just buy whatever the newest iPhone is," yet it hurt my stomach to think about dropping upwards of $1,000 on a product I wasn't even that excited about. That's when I started wondering if pastures were greener on Google's side, though I still wasn't sure if it was worth it to switch from Apple to Android.
I decided to take a look at whether it really makes sense to stick with Apple, how easy it is to switch over to Android, and what programs you need to transfer your data.
Reasons People Stick With iPhones (and Why Android Still Might be the Right Choice)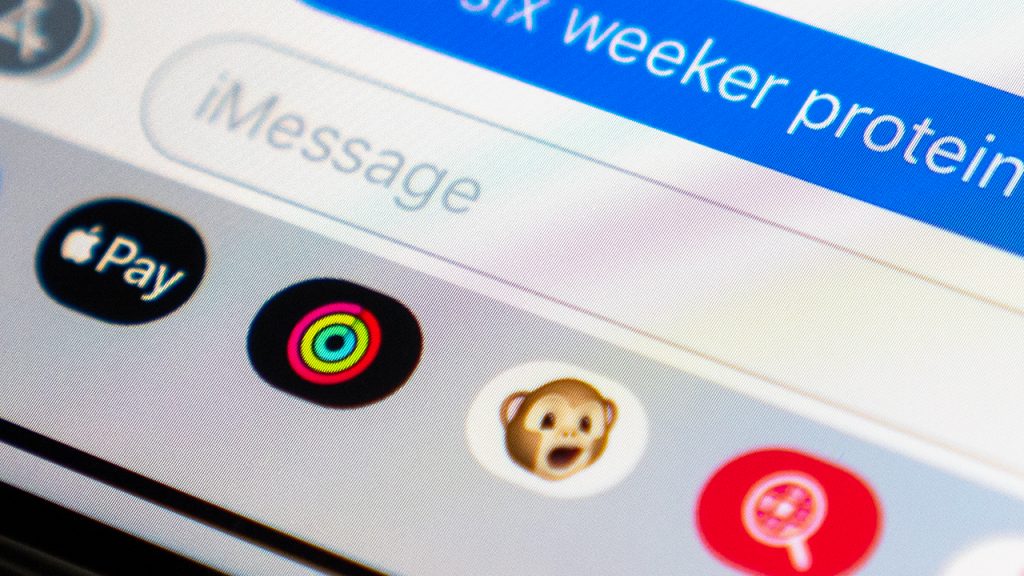 Despite criticisms, iPhone and iOS still hold great appeal. The pleasant design, user-friendly software and seeming ubiquity make it an attractive option. But how many of these features are really "Apple exclusives?"
To find out, I did some digging into iPhone's most tempting features and compared them to what's offered on Android devices. And to my surprise, Droids can actually do a lot of the things people like most about iPhones (sometimes the Android version is even better).
Check out my findings below to see if you've been swayed by Apple's (admittedly superb) marketing team.
Compatibility With Apple products
One of Apple's biggest draws, iMessage, comes with a convenience most working people desire: compatibility with your MacBook, simple group chat functions and the beloved blue chat bubble.
Giving all this up is definitely intimidating, but it is possible, and you won't even need to sacrifice your ability to text from your phone.
For Android users, Google Messages lets you answer SMS on your computer, be it a PC or MacBook. Setup is simple — just download Google's "Messages" app (if it didn't come bundled with your phone), select "messages for web" in the options menu, and scan the corresponding QR code to complete the process. Google Messages even lets you choose whether you want to remember the computer you're set up on, so feel free to text away while on a public computer at work or the library.
Google's Cloud software can also step in to take over for other Apple services like iTunes and iCloud, but more on that later.
App Exclusivity
The iPhone revolutionized mobile gaming back in the late 2000s, and admittedly, many hot games still start out as iOS exclusives. However, at this point most successful games make it over to the Google Play Store eventually, and major titles like Pokémon Go or Mario Kart Tour released on both platforms concurrently.
Outside of the gaming space, you'll be able to find comparable Android analogs for pretty much any utility-focused Apple app. And let's be honest, there are a lot of built-in iPhone apps that could use some improvement. Chances are good you're already enjoying Chrome, Gmail, Google Maps or Waze rather than the apps that come preinstalled with your iPhone, so why are you paying for tools you never use?
One of the best parts about Android life is the platform gives you the freedom to choose pretty much all your apps. If you're not happy with the pre-installed music player or camera app, there are dozens of alternatives to try out on the Google Play Store. And because Android is an open source platform you'll find it offers a wider range of functions, meaning you'll eventually be able to identify the apps that work best for your specific needs.
Brand Recognition and Ubiquity
Incredible branding is one of Apple's greatest accomplishments. Everyone knows what an iPhone is and how to use it. However, just because something is the most well-known or ubiquitous product does not mean it's the best. To quote a relatively infamous rapper, "McDonald's sells a lot of burgers but no one's calling them the pinnacle of cuisine and taste."
And despite what Apple loyalists may claim, Android actually has significantly more users than iPhone. Although Android reportedly loses more customers to Apple, that trend appears to be changing, with over 25% of iPhone X owners switching to Android devices in the first half of 2019. Perhaps all you need to enjoy an Android device is to spend some time with one.
Where Android Devices Outrank the iPhone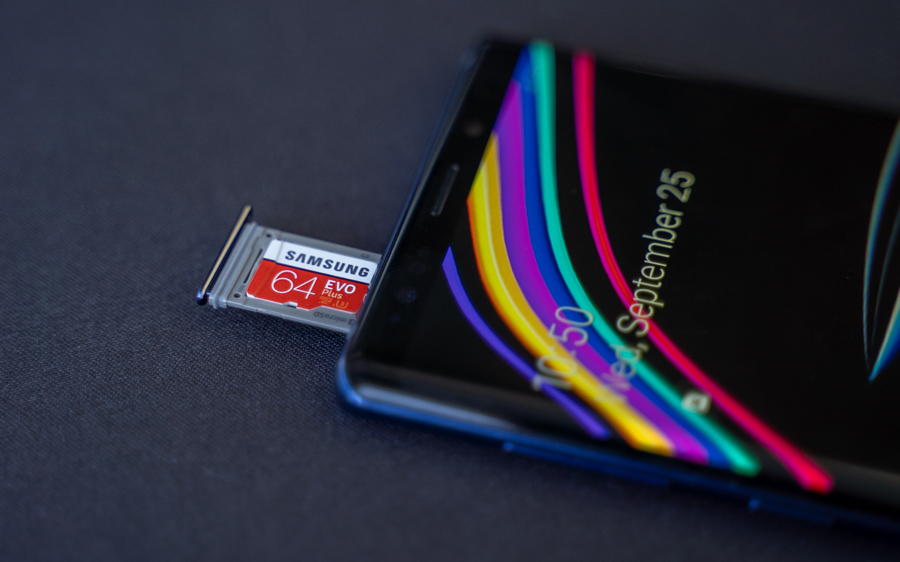 More Models and Greater Customization
When you buy a new iPhone, you either get the latest model or you settle for an older device that will likely have trouble keeping up with future OS updates. Meanwhile, there are dozens of Android smartphones on the market from various manufacturers. Here's a quick breakdown of brands to check out based on the iPhone features you care about most:
High-Quality Camera — Huawei is partnered with the legendary camera brand Leica, so you can bet its phone cameras are uniformly amazing.
Simple, Unified Ecosystem — Chances are you already have a Google account, which means you're already part of its ecosystem, too. All that info will populate on your phone automatically if you pick up a Pixel.
Aesthetically Beautiful Devices — In terms of style, Samsung's phones give Apple a run for its money. With many Samsung phones, you'll still be able to enjoy an edge-to-edge display, and it's hard to ignore how cool the curved screens look.
Whichever phone you choose, you'll find Android's OS to be incredibly flexible. App organization is much more dynamic (no need to have everything in ordered rows) and you can even add widgets to your home screen. You can also "sideload" on an Android, meaning you have access to apps that aren't specifically available on the Google Play Store. Obviously this comes with some risk (quality control exists for a reason), but if you trust the developer you're downloading from, it's nice to be able to source apps from places other than the official storefront.
Storage
Unfortunately, Apple set an example by removing the headphone jack from the iPhone X. With each passing year it gets harder to find an Android phone you can plug into — Samsung went one step farther by removing expandable storage options from the Note 10. Even though the main brands have opted for a minimalist design, you can still find plenty of Android phones with these features.
If this matters to you, we recommend you consider the Galaxy S10 and related models. Released in March 2019, this line of phones kept both the headphone jack and Micro-SD functionality around, meaning you can get a phone that's less than a year old with 256GB of storage for under $750.

Samsung Pay
While Apple Pay is more widely-accepted globally, Samsung Pay has one major feature that blows Apple (as well as Google Pay) out of the water. Whereas Apple's money transfer system relies on NFC (near-field communication) to facilitate payments, Samsung's can also employ a technology called MST (magnetic secure transmission). Both devices can communicate with NFC-enabled terminals, but only Samsung's can send out a signal that mimics the magnetic strip on a credit or debit card.
NFC terminals may be getting more common, but for the foreseeable future, it's still easier to find normal credit card readers.
How to Switch From an iPhone to an Android Device
So, you're ready to switch from your old iPhone to an Android device. Luckily, there are many options out there that will help you easily save and transfer your data to your new phone. Here are some tips for getting started:
Transfer Your Contacts, Calendars and Files into Google's Ecosystem:

Save your contacts to Google, allowing you to easily download them onto a new device. You can also sync your calendar to Google Calendar for extra easy transfers. Uploading other data — like photos and music — to Google is also recommended. This last step will take a little extra time, but once it's done you'll be able to access it on all your future phones with no hassle. As for notes, Evernote can keep them all in one place relatively easily, and it even syncs notes between your desktop and mobile devices.

Deactivate iMessage on your current device:
Alternatively, Transfer Music and Other Files Manually:

Services like Google Photos and Play Music are great, but if you have a large media library the upload process can quickly become unwieldy. If you want to cut down on upload times, consider the following third-party apps:

Music Transfer Alternatives —  Apps such as doubleTwist, or JRT Studio let you sync computer files to your Android device. Alternatively, consider switching over to Spotify to circumvent the upload/sync process altogether.
Photo Transfer Alternatives — For photos, an app like Send Anywhere can let you easily transfer over pictures (it even works for music, too).
Data Transfer Alternatives — Depending on your carrier or the new phone you pick out, you may be able to download an app that automatically moves the entire contents of your phone to another device. These apps were designed with cross-brand transfers in mind, so it's no hassle to retrieve data from non-Android phones. Ask a representative at the store you're purchasing your phone from about the best app to use — if you're planning on going with Verizon, AT&T or Samsung, you should be in good shape.
Should You Switch From an iPhone to an Android?
If you've been worrying about the potential difficulties tied to ditching your iPhone, it's time to put your fears at ease. In 2019, the transition from iPhone to Android appears relatively painless. However, my research also illuminated the base similarities between the two phone types. There's not an obvious victor, and depending on your needs you may want to think twice about jumping ship.
If you're not worried about Apple's high price tag and only use your phone for basic functions like maps, email and texting, you may not feel much of a difference by switching to an Android device. Smartphones have been handling these things for years, and at this point, most name-brand phones can do them pretty well.
However, if you're looking for something more than what Apple has given you — be it a lower price tag or expanded customization options — you shouldn't let your anxieties surrounding the switch hold you back. You'll definitely be able to move all your data over without too much work, and once you figure out which Android-exclusive apps and features best suit your needs, you'll be able to enjoy the fruits of your decision.
---
Whichever type of phone you decide on, you'll find the best deals on our Smartphone Deals page. You can also set a Deal Alert to be notified as soon as a new offer drops.
You also might like this hot smartphone deal from our Frontpage:
Search URL: https://slickdeals.net/newsearch.php?firstonly=1&pp=20&sort=newest&rating=frontpage&filter%5B%5D=37101&forumid%5B%5D=9&hideexpired=1&r=1
Our editors strive to ensure that the information in this article is accurate as of the date published, but please keep in mind that offers can change. We encourage you to verify all terms and conditions of any product before you apply.