What We've All Been Waiting For: A Taco Bell-Themed Hotel
It turns out the promised land is in Palm Springs, California. Will the beds be shaped like gorditas?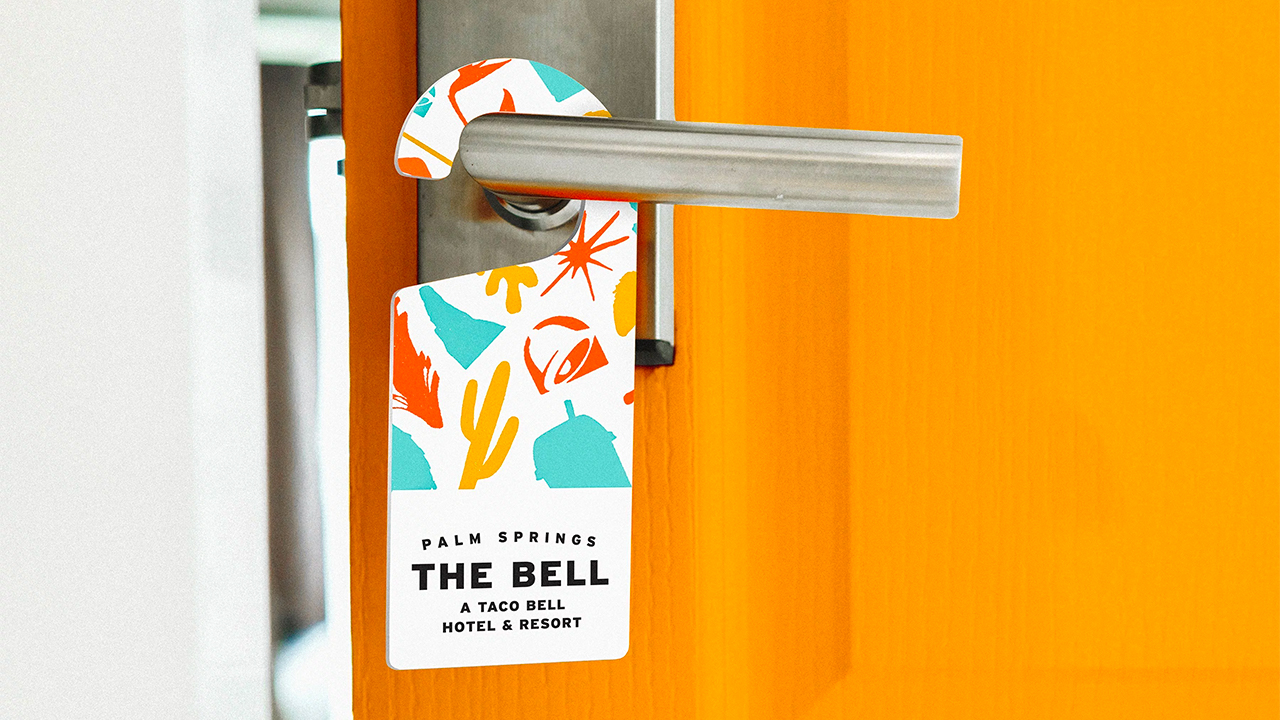 Taco Bell lovers rejoice, for The Bell Hotel is on the horizon. And it's basically a dream come to life (for an incredibly specific subset of the population).
Taco Bell recently announced its plan to open a fully Taco Bell-themed hotel in Palm Springs, California. Absolutely everything will be inspired by the fast food chain, including the rooms, dining experiences, pool, gift shop, and Taco Bell-themed nail and hair salon.
Taco Bell's chief global brand officer stated that the hotel will allow fans to "fully experience and embrace and immerse themselves in every aspect of the Taco Bell lifestyle."
The first guests can check in on August 9th, but reservations open in June. Sadly, the hotel will only be open for a limited time. Act fast if you don't want this once-in-a-lifetime experience to slip from your hot sauce-stained fingers. You can sign up and be the first to know when reservations go live on The Bell Hotel announcement page. And sorry, kiddos, The Bell Hotel is an 18+ experience.
This isn't the first wild stunt Taco Bell has pulled. Apparently, you can get married at the Taco Bell in Las Vegas which features an in-restaurant chapel. If you've always wanted to get married in a Taco Bell and then go on a Taco Bell-themed honeymoon (and who wouldn't?), your chance is finally here.
Satisfy That Sudden Urge for Taco Bell With a Deal
If you've got a hankering for some tacos, the Taco Bell app has some deals for you. Get 15% off your next order with an exclusive in-app coupon, valid until May 31st. This one-time discount is capped at $10 and only available when ordering through the app or the Taco Bell website. Download the Taco Bell app for Android or iOS to access and learn more about this deal.
If you want to stay in the know about the latest fast food news, you can also set a Deal Alert with us and get instantaneous updates as soon as new offers goes live.
---
Any product or service prices/offers that appear in this article are accurate at time of publish, and are subject to change without notice. Please verify the actual selling price and offer details on the merchant's site before making a purchase.