Select Customers Can Save $200 or More on Toys at Target This Holiday Season
Act fast, the coupons and offers required for this deal start to expire on Dec. 7th.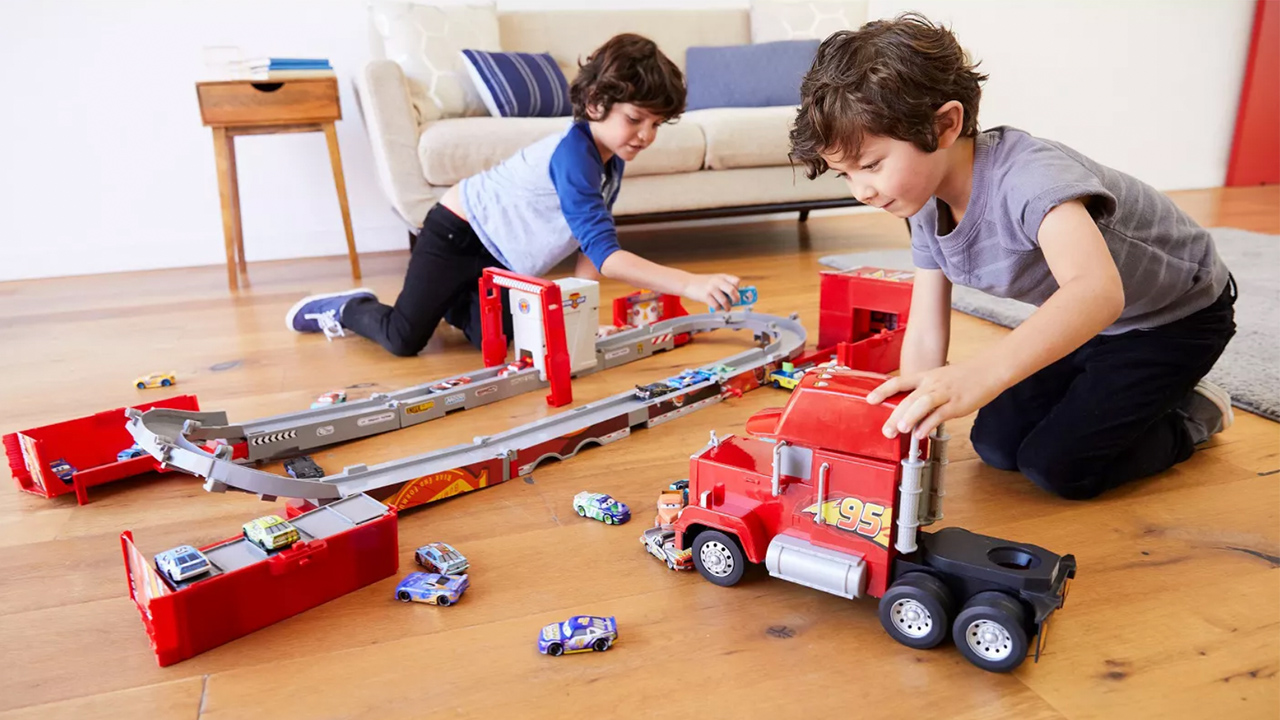 Thanks to an unusually robust crop of stackable coupons, select customers can save hundreds on toys at Target until the end of this week. Christmas tends to be a grim reminder of the alarmingly high price of kids toys, but this deal might just make things a little bit merrier.
How to Use Stackable Coupons to Save on Toys at Target
To take advantage of this offer, you'll need to combine a number of automatically applied discounts with various Target Circle offers and Target toy coupons. Here are the offers to pay attention to:
Buy two, get one free on select Disney Items (automatically applied to cart) – Expires 12/7
Target Circle 20% off Mattel Cars Diecast and Playsets (Target Circle Offer) – Expires 12/7
25% off one toy, kids book or craft activity kit (Target Circle Offer) – Expires 12/7
20% off one in-store or online purchase (Black Friday Coupon) – Expires 12/14
5% off RedCard discount (automatically applied to cart) – Ongoing
As some Slickdealers have noticed, this deal can be difficult to replicate, with some noting that they did not see the coupons in their Target app Wallet. Additionally, this stack only works if you already received the 2019 Target Black Friday coupon.
If any of the coupons are not loading in the app, dearmas54 recommends taking the following measures:
Open the Target app.
Go to "Wallet" on the bottom of the page.
Click "Add Extra Offers."
Click "Add on 25% off one toy."
This solved the replication issue for most of the people in the Deal Thread, but not all. Honestly, there is no obvious explanation for why that happens. It's unfortunate, but hey, you can potentially halve the cost of a giant toy purchase, so why not give it a shot?
For example, you can get three Disney Pixar Cars Super Track Mack Playsets for $111.46, down from the original total of $299.97 plus tax. That means they cost $37.15 each, instead of the full $99 price. At 63% off, this is easily the lowest price we've seen for this hot ticket item.
Likewise, you can save 54% on your purchase of three KidKraft Disney Princess Royal Celebration Dollhouses. They retail for $149.99, so the total for three was originally $449.97. After stacking the coupons, they cost $69.66 each, with a total of $208.98 plus tax.
The original poster, dearmas54, used various combinations of the five coupons and offers above to slice a significant chunk off of their holiday toy purchase at Target. They are all available under the Circle Offers tab on the Target app, and most are time-sensitive.
Still shocked by the price of toys these days? Set up a Deal Alert and we'll let you know when your ideal gift goes on sale within your preferred price range.
---
Deal Value: Stack up to five coupons and save $200 or more on your toy purchase at Target.
Time Frame: The first wave of applicable coupons expires on December 7th, the second on the 14th.
Things to Remember: This deal is not always possible to replicate, and there's little rhyme or reason as to why.
Image courtesy of Target
ncKxk_Yhu_A