Target's Introducing Same-Day Shipping for a Wide Array of Products
Target just made itself a lot more convenient for many of its loyal customers.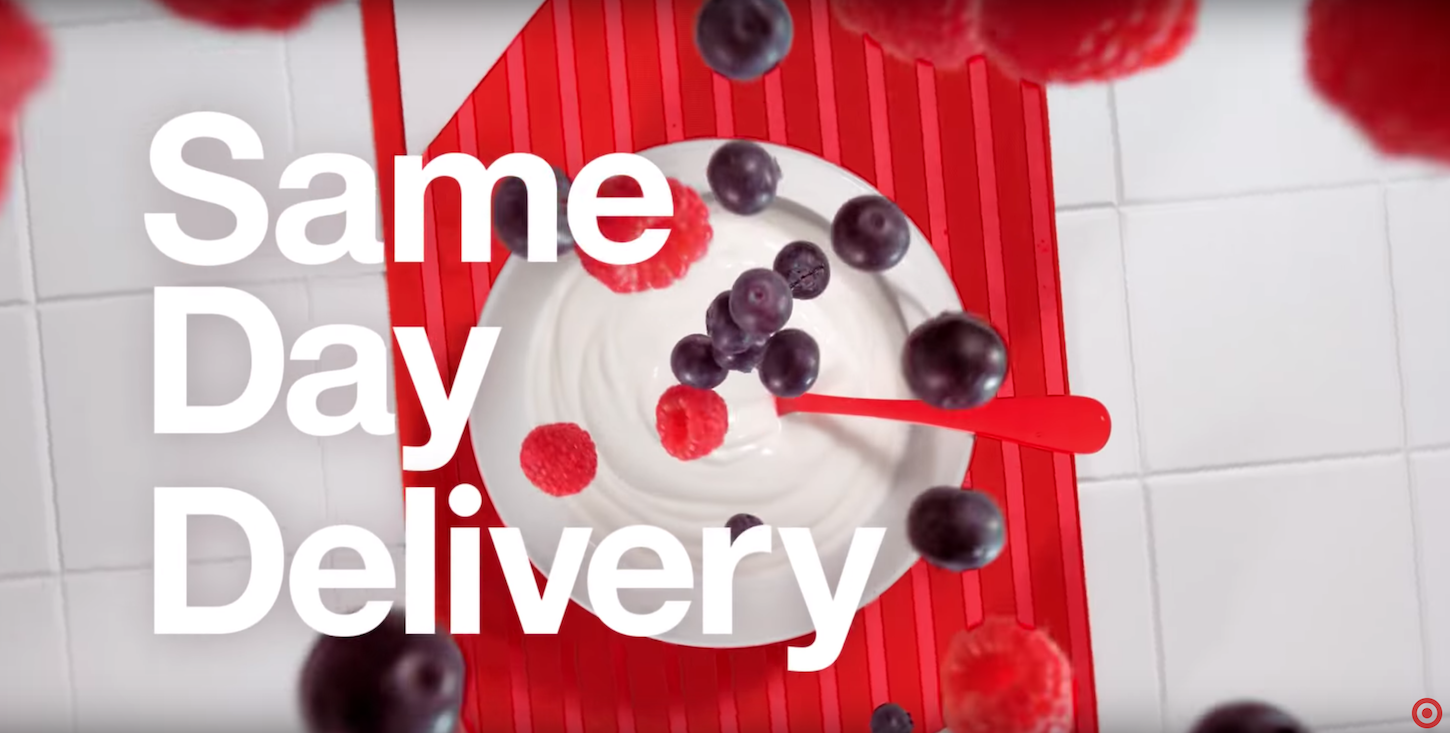 Amazon, Walmart and other major retail outlets take note: Target is rolling out a Same-Day shipping program. The retailer now offers 65,000 products you can purchase online and receive the same day for an extra $9.99 per order.
Target Same-Day shipping works exactly as advertised — you sift through a selection of available products, add them to your cart and receive them within a few hours. We visited the site's Same-Day Delivery section around 6 a.m. and it estimated items could arrive in our area code as early as 9 a.m. Right now, the service is only available in 47 states, so make sure you live in a qualifying area before deciding to shop from home.
Target loyalists can net 5% off purchases by buying with their Target cards.
The new service runs through Shipt, a shipping company the retailer acquired back in 2017. Since then, Target shoppers have had the option to pay $99 a year (or $14 a month) in exchange for access to Same-Day shipping on orders over $35. Now, anyone can use the Same-Day shipping service on a per-order basis.
Tacking on $9.99 every time you order can add up pretty quickly, but in certain cases the premium price is easy to overlook. If you're not feeling well enough to shop in-person or if your daily responsibilities make it difficult to find the time, Same-Day Delivery is a great way for you to get the products you need with little to no hassle.
If you can imagine yourself using this service more than 10 times in a year, go ahead and sign up for the $99 Shipt account. If you're on the fence about whether you'll feel the benefits, try it out a few times before you commit to an annual subscription. Target offers a free four-week trial for new subscribers, so there's no risk in experimenting.
Essentials Delivered to Your Door
Same-Day Target Delivery is well-stocked with home goods and other necessities. It seems Target wants to make everyday shopping more convenient by offering groceries, toiletries and general goods for quick delivery. Available products include:
Analysts think Target's Same-Day shipping is a direct reaction to similar programs run by Walmart and Amazon, two of Target's largest competitors. Amazon already offers next-day and two-day shipping while Walmart has pledged to provide similar same-day services by the end of 2019.
Some say this mode of business is ultimately unsustainable, but for the time being, shopping at Target has never been easier (or faster).
To make the most of the program, be sure to set up some Deal Alerts on our site so you can score the lowest prices on all your household staples.
---
Any product or service prices/offers that appear in this article are accurate at time of publish, and are subject to change without notice. Please verify the actual selling price and offer details on the merchant's site before making a purchase.