Get Free Lifetime Supercharging for the Tesla Model S and Model X
With an electric car, you're already saving on gas. Now, you might be able to save even more.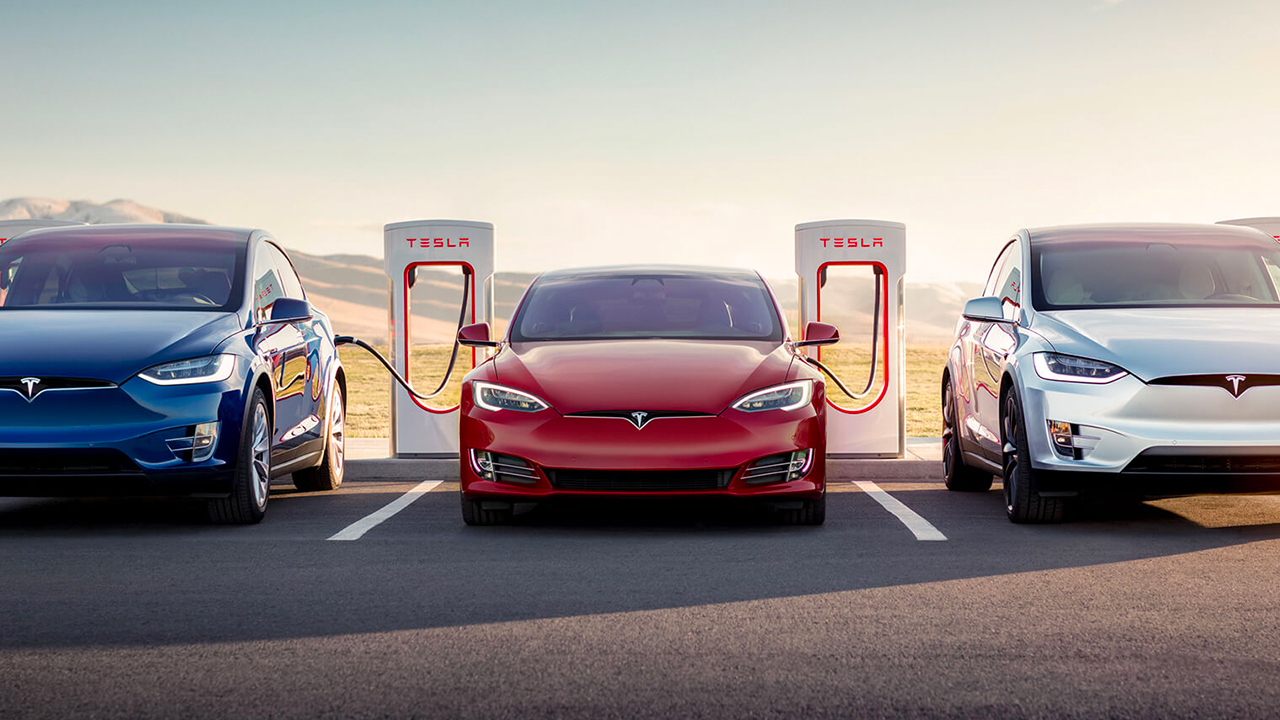 Tesla is offering unlimited free Supercharging on select Model S and Model X purchases from its showroom inventory. Availability varies, so check the Tesla site for sale models marked with "Free Supercharging" from the showroom and display options.
Tesla's signature Supercharging infrastructure offers nearly 13,000 public Superchargers at over 1,400 charging stations throughout the U.S. The company currently estimates its national Supercharging costs at $0.28 per kilowatt hour. Both the Tesla Model X and Model S come with battery packs of varying capacities between 60 and 100-kWh.
That means for a smaller capacity, 60-kWh battery charging at the average $0.28/kWh price, you're spending around $16 for a full charge at a Tesla Supercharger. For a larger capacity battery — like the Model X's 100kWh/295-mile range battery — it will cost around $28 for a full charge, or $9.49 per hundred miles.
Is Free Lifetime Tesla Supercharging a Good Deal?
While free Supercharging will certainly save you some cash, Slickdeals users have mixed feelings about the offer. For the most part, our community noted that while free Supecharging is nice, it shouldn't be a deciding factor when purchasing an older Tesla model.
Slickdealer mikedaley notes "The problem here is you have to choose between an upgraded model with longer battery life or free charging. I chose upgraded batteries in my Model X. Still cheaper than gas. Other than the $80,000 you put out for the car."
User Jlv2 bought two Teslas — the S75D and X100D — during a previous free lifetime Supercharging bonus offer, but points out, "While not paying to charge is nice, I don't think it's as much a deciding factor on purchasing the car."
And as Slickdeals member, Knightshade pointed out, most drivers charge at home for a lower cost than Tesla's Superchargers. This means you rarely need to take advantage of Superchargers unless you're on a long road trip.
So while it's certainly an added incentive, make sure to do your research and find out if free Supercharging is something you'll really need for your Tesla.
---
Deal Value: Varies, but up to about $28 per full charge/295 miles.
Timeframe: While supplies last
Things to Remember: Lifetime Supercharging only applies to older Tesla models S and X.
Our editors strive to ensure that the information in this article is accurate as of the date published, but please keep in mind that offers can change. We encourage you to verify all terms and conditions of any product before you apply.