These Credit Cards Get You Even Better Deals on Black Friday
See how to get more for your Black Friday purchases using credit card rewards.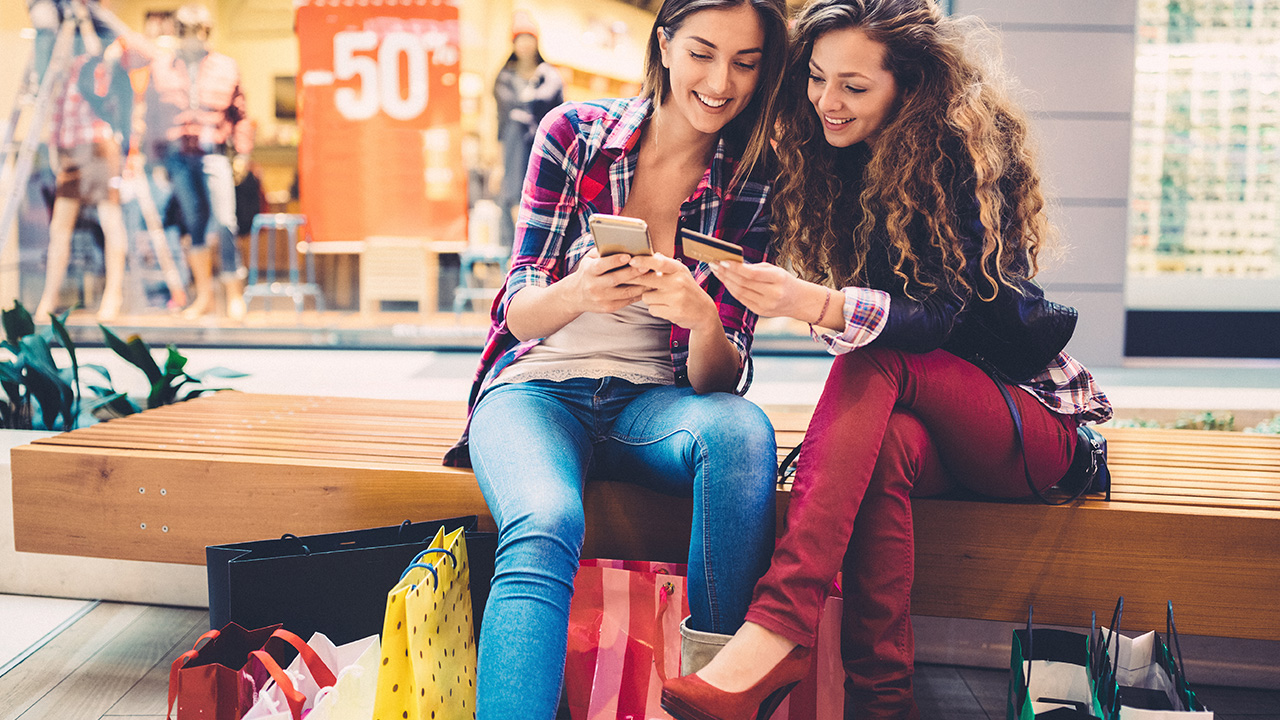 It's almost one of the most important bargain-hunting days of the year: Black Friday. If you are on the way out to hunt down any online or offline deal, you'll want to use the right credit card to maximize your rewards. If you strategize and plan your Black Friday shopping, you can get an extra discount on your purchase or earn valuable rewards for free flights, hotel nights and more.
How To Get the Best Deal with Credit Cards on Black Friday and Cyber Monday
If you're going full throttle on deals for Black Friday or Cyber Monday, get even more value by using the right cash back or travel rewards credit card. By putting every purchase on a credit card, you can get a discount on the purchase with cash back rewards. If you are more into travel rewards, using a well-selected card can earn you miles or points toward free and discounted travel.
To come out ahead, it's important to pay off your balances in full by the due date. That means you need to have enough cash in the bank to pay for your purchases before making them. If you pay off the balance right away, you'll never have to worry about late payment fees or any interest charges.
Best Credit Card for Rewards on Black Friday
Here are the best credit cards for Black Friday shopping to get the best rewards for every dollar you spend.
Chase Sapphire Preferred® Card
Bank of America® Travel Rewards credit card
5 Popular Credit Cards for Black Friday Deals
1. Chase Freedom®
Earn 5% cash back at department stores or purchases made via PayPal or Chase Pay for Q4 2019. If you also have a Chase Sapphire Preferred, Chase Sapphire Reserve or Ink Business Preferred card, you can convert cash back to points to effectively earn 5x points per dollar. The Chase Freedom no annual fee.
2. Venture® Rewards from Capital One®
The Venture Card from Capital One features 2x miles per dollar on every purchase with no limits on how many you can earn. It includes a heap of benefits for frequent travelers. Miles can be redeemed for any travel purchase or transfer miles to one of 15 airline travel partners. The $95 annual fee is waived the first year.
3. PayPal Cashback Mastercard®
The PayPal Mastercard gives you an unlimited 2% cash back on every purchase. Redeem cash back into your PayPal account at any time. From there you can transfer it to your bank account or use it for shopping. PayPal balances are as good as cash and this card provides the best benefits of any flat rate 2% back card. The PayPal Cashback Mastercard has no annual fee.
4. Discover it® Cash Back
This card features 5% back at Amazon.com, Target and Walmart.com for Q4 2019. Cash back is automatically doubled for the first year, so it's like getting an extra 10% back for Black Friday and Cyber Monday purchases. The Discover it Cash Back card has no annual fee.
5. Capital One® Walmart™ Rewards Mastercard®
The new Walmart credit card from Capital One gives you 5% back at Walmart for the first 12 months when you use Walmart Pay. Benefits of includes 5% back on all purchases at Walmart.com, the Walmart app and Walmart Grocery Pickup and Delivery. You get 2% back on all other Walmart purchases, Walmart and Murphy USA gas stations, restaurants and travel. The Walmart Rewards Mastercard gives you 1% back on all other purchases, and there is no annual fee. If you're curious about earning rewards for your Walmart shopping, read our comparison guide on the Walmart Rewards Card versus the Walmart Rewards Mastercard.
Pro Strategy: Get Credit Card Bonuses Through Gift Cards
If you want to get even more rewards at places you plan to shop, consider buying gift cards for those stores ahead of Black Friday. Some credit cards give you bonus rewards wherever you buy gift cards. Here are a few ways a gift card strategy may work for you:
SAVE: These Credit Cards Earn Extra Rewards for Gift Card Purchases
If you have the American Express Gold Card, you earn 4x points per dollar at US supermarkets up to $25,000 in annual purchases. If you're picking up groceries at your favorite grocery store, you may want to pick up a gift card for a retailer you plan to visit on Black Friday or Cyber Monday. You can get 4x points on the gift card purchase and use the cards on your planned purchases. Just beware that Amex frowns on gift card purchases with rewards cards, so don't overdo it or you may risk not getting the points.
The Chase Ink Business Cash for small businesses gives you 5% back at office supply stores. Head to your local office supply store like Office Depot or Staples and buy gift cards to earn an effective 5% back on all of your Black Friday purchases. Like the Chase Freedom card above, you can turn your cash back into 5x Ultimate Rewards points per dollar when you also have an eligible card on the list above.
Bonus Tip: Use Your Credit Card's Portal for Bonus Rewards
If you don't go the gift card route, you may be able to get more rewards going through your card's shopping portal. Go to your credit card website to find a list of merchants, if one is available.
This is a good habit for online shopping at any time of the year. The savviest shoppers head to Cashback Monitor to find the best spot to start their online purchase.
Whatever your budget for Black Friday, you might as well get rewarded in the process. Any of these cards are sure to get you something good for each purchase. Picking the best card for each deal can get you even more.
Go Get Those Rewards!
The best cash back credit card deal for Black Friday from the list above can get you as much as 10% back on every purchase. That's huge! If you plan ahead and pay off the balance in full, your credit card is the best way to shop on Black Friday or any other day of the year.
NEXT: How to Reward Yourself for Black Friday Spending With the Chase Sapphire Preferred
Still unsure about which rewards credit card is right for you? We get it. Choosing a credit card that meets your needs is important, which is why Slickdeals' Credit Card Hub helps you compare the benefits of different cards, search credit cards by rewards categories, and explore cards by their issuers — all to find the best fit for your wallet.
We want to make sure you get the best deal! Our editors strive to ensure that the information in this article is accurate as of the date published, but please keep in mind that offers can change. We encourage you to verify all terms and conditions of any financial product before you apply. Also, please remember this content wasn't provided, reviewed or endorsed by any company mentioned in this article.