Help Dad Row, Grill and VR His Way to Happiness This Father's Day
We found deals on the gifts TIME voted 'best inventions of the year.'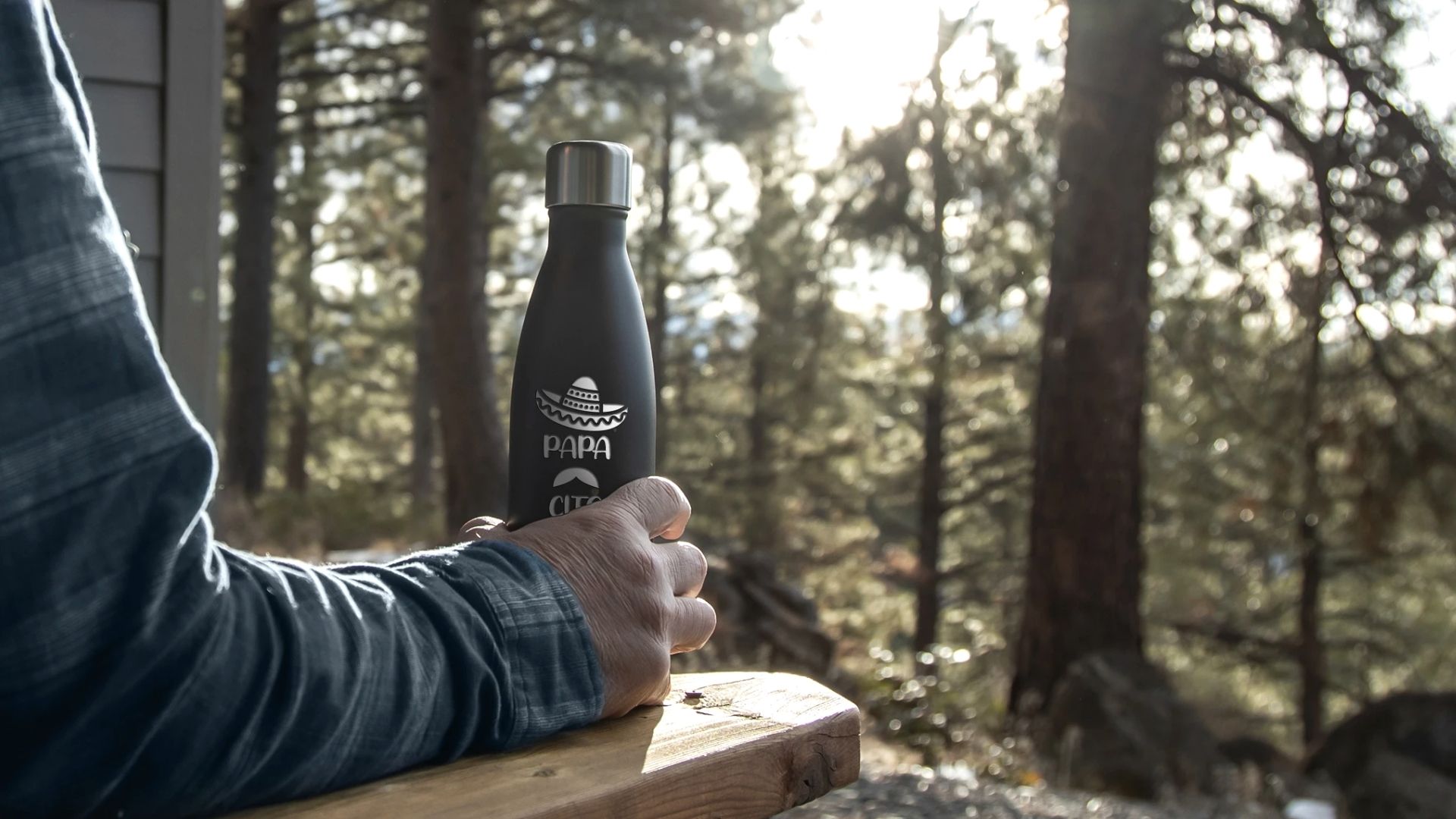 Father's Day is right around the corner, meaning it's time to once again wrack your brain and find a gift for the man who seems to have it all. Picking out a memorable Father's Day gift isn't easy, but these award-winning inventions of 2020 will make your job a bit easier and give your dad something to brag about over the next few months or even the next few years.
Deals on 'Groundbreaking' Inventions They'll Actually Use
Every year, TIME compiles a list of the most brilliant inventions to hit the market, offering a variety of outdoor, tech and lifestyle items that are "making the world better, smarter and even a bit more fun." We've scoured the massive catalog of inventions to discover products that are perfect for the dads in your life (or anyone on your current gifting list) – while also making sure you'll save a little on even these most-wanted and cutting-edge cool inventions.
1. An Elevated Rowing Workout from Hydrow (Save $300)

Hydrow Father's Day Package – Sale Price: $2,245 | Reg. Price: $2,565
If you're seeking a high-tech gift for your fitness-fanatic dad, look no further than Hydrow. The revolutionary indoor-rowing machine features a massive 22-inch touchscreen, front-facing speakers and a patented drag mechanic that brings the feel of the river into the living room. The Father's Day Package also comes with a free On the Mat Kit (a $170 savings), which includes a workout mat, two yoga blocks and a multi-resistance band set with seven bands.
Slick Tip: Sign up for emails and you'll get free shipping on most orders, or you can pick up the Father's Day Package with free shipping included and an additional $300 discount.
2. CasusGrill Is Made for Eco-Friendly BBQs (Under $15 at Walmart)

CasusGrill – Sale Price: $14.99 | Reg. Price: $19.95
No charcoal, no propane and no flames, yet somehow the CasusGrill manages to get the job done. This eco-friendly, one-time-use grill, currently on sale at Walmart, uses Oxylite Bamboo charcoal cakes on a bamboo grate to evenly heat its surface and stays hot for an hour before running out of fuel.
3. CrazyCap Offers Multiple Uses for Adventurous Dads (Under $65)

CrazyCap 2 – Sale Price: $64.99 | Reg. Price: $89.95
CrazyCap takes UV purification – typically reserved for manufacturing and industrial use – and brings it to the masses. Anyone that travels frequently or goes backcountry camping will love the reliability CrazyCap provides, and it's even available with a variety of Father's Day themes.
Get this – they can also use the UV light in the cap to disinfect their favorite gadgets or even sterilize baby bottles. How's that for being an ultimate Super Dad?
4. Waterproofing Made Easy With Nite Ize TRU Zip (Under $25)

Nite Ize TRU Zip Waterproof Bag – Sale Price: $23.30 | Reg. Price: $29.99
Between fishing, heading to the beach and bringing the family to the community pool, the summer months are fraught with danger to your dad's new smartphone. Help keep his beloved smartphone safe this year with the Nite Ize TRU Zip waterproof bag – which let him keep scrolling through Facebook while protected from the elements.
5. Gift a Hatch Restore Since a Good Night's Sleep Is Priceless (Save $26)

Hatch Restore – Sale Price: $103.99 | Reg. Price: $129.99
Give your dad the gift of restful sleep this Father's Day with Hatch Restore – an alarm clock that features ambient sounds, soothing lights and an intuitive smartphone app that controls the action. Bed Bath & Beyond members are currently eligible for a $26 discount.
6. The Microsoft Surface Duo Does It All for Dad (Save $700)

Microsoft Surface Duo (128GB) – Sale Price: $729.99 | Reg. Price: $1,399.99
One of the best dual-screen devices is now available at one of its lowest prices ever. The Surface Duo is without a doubt a perfect gift for a tech-loving dad, giving them the ability to run multiple apps at once – or stretch things out across both screens for a magnified viewing experience.
7. Give Them Virtual Reality Fitness Workouts with Supernatural (Under $20)

Supernatural – Reg. Price: $18.99/month after free trial
For the tech-savvy dad that also likes a good workout, the affordable Supernatural VR app might be a perfect fit. Currently available with a 30-day free trial, Supernatural lets users work out to routines mapped to their favorite music, train at beautiful locations around the world and come face-to-face with real coaches that push them to achieve their goals.
8. LG Wing Offers Dual Screens for Productive Dads (Save $700)

LG Wing – Sale Price: $349.99 with eligible trade-in | Reg. Price: $1,049.99
If you've got an old phone lying around, AT&T is offering up to $700 off the dual-screen LG Wing. You'll likely want to coordinate with your dad to make sure he's willing to trade in his old phone, but the remarkable savings are a great way to land a high-tech product that makes it easy to stay in contact with the entire family.
Read Next:
Easily Track Any Deal on Your Phone Anywhere You Go Anytime
Navigate multiple sales at once by setting Deal Alerts on the Slickdeals app for all the items you need and brands already on your shopping lists – from groceries to diapers to TVs, tech and more. Just download the Slickdeals app for iOS or for Android to your phone now to start saving.
You can also see all active deals our community of over 12 million active deal hunters has found and uploaded and easily search and browse items to make sure you're getting the lowest price on the internet. Set up multiple Deal Alerts in just seconds on the Slickdeals app to be notified on your phone whenever the item you want is on sale at the price you want to pay.
Download the Slickdeals App Now
Our editors strive to ensure that the information in this article is accurate as of the date published, but please keep in mind that offers can change. We encourage you to verify all terms and conditions of any product before you apply.