How to Transfer Your Data From iPhone to Android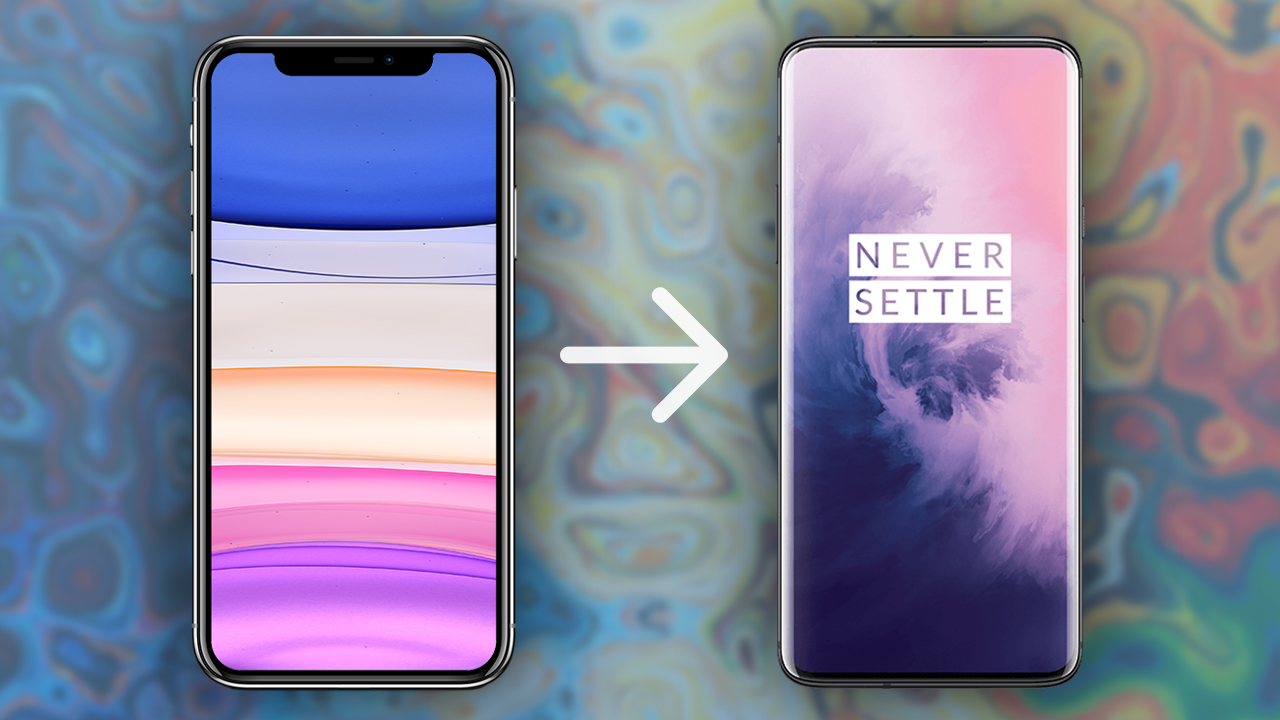 If you're ready to defect from team iPhone we're here to help you make the switch. And luckily, the process can be relatively painless, depending on how you choose to go about it. 
Just as iOS is to Apple, Google is to Android. While it isn't required in order to use Android, it's going to make the switch and daily user experience much smoother. If you're serious about making the switch, it's wise to fully commit to the platform and that means adopting Google as your primary platform for your mobile experience. 
The bulk of your data can be transferred from the Google Drive app, but if the Silicon Valley giant's tech isn't your vibe, you can avoid Google altogether with a few extra steps here and there. 
Contacts

The Google Approach:
This is one of the easiest parts of the process if you have a Google account.  It's a good idea to sync your contacts with the Google Drive App to save yourself some time and sign in with the same account on your new device. 
On your iPhone: 
Download the Google Drive app 
Select "Settings," then "Backup." 
Hit "Start Backup." 
You're actually able to sync your calendar, contacts, photos and videos using the Google Drive App. Once you've completed the above steps, you can toggle through the individual settings for each backup option, but if you want to transfer them all just select "Start Backup."
How to Transfer Your Contacts Without Google:  
If you have a Samsung device it may be worth considering the company's Smart Switch app. It's as easy downloading the app on both devices and bringing the two phones together.  
Alternatively, select cell service provider's also have their own transfer apps to sync data such as AT&T and Verizon. These services are virtually the same in function as using Google Drive to backup.
If none of those apply to you, you can use a free data transfer software like EaseUS MobiMover. There are a few extra steps involved but it's nothing too intensive. 
Calendar

The Google Approach:
If you you use iCloud Calendar, your events won't transfer using the Google Drive app. You'll have to manually transfer your contacts through your settings. 
On your iPhone:
Go to "Settings"
Select "Passwords & Accounts" 
Select "Gmail" 
Select corresponding account 
Turn "calendars" on to sync events to your Gmail account
How to Transfer Your Calendar Without Google:
Alternatively, you can purchase a transfer app like SmoothSync for Cloud Calendar to skip a few steps. 
On your iPhone:
Go to "Settings" 
Select your name at the top
Select iCloud
Toggle "Calendars" on
On your Android:
Run SmoothSync
Log into your iCloud account
Select which calendar you like to sync 
Email

The Google Approach:
If you use Gmail, there isn't much to do. Just log in to the Gmail App and you're set. 
However, even if you're still an Apple Mail devotee, it's never too late to switch over to Google's mail service. You'll just have to manually set up the account.
      On your iPhone: 
Select the "Other" option in the Gmail app when adding account. 
Enter your account info using the "Other" option 
Enter the mail server settings requested. Visit Apple's support page if you need help figuring out what info to enter. 
How to Transfer Your Email Inbox Without Google:
If you don't feel quite ready for the Gmail app, you can download an email client such as myMail to log into your choice of email provider. They support Gmail, Hotmail, Live, Outlook, Yahoo, MSN, iCloud, AOL as well as any IMAP and POP3-enabled mailbox. 
Messages

You want to make sure to completely unregister your iMessage account to ensure you don't lose any messages during the switch. If you don't, Apple might accidentally intercept some of your messages and they won't appear on you new Android phone.  To deactivate iMessage:
On your iPhone:
Go into your Settings, 
Select "iMessage" and toggle it off. 
Visit Apple's "Deregister iMessage" page 
Enter your number under the "No longer have your iPhone?" option
If you want to keep your backlog of messages, you can use a message transfer app like iSMS2droid to bring the messages over to your Android device. It does involve a bit of work but if you're set on keeping your old messages, this is your best bet. Alternatively, any of the aforementioned service provider transfer apps can move your messages from one phone to the next. 
Music

The Google Approach:
If you have your own music collection, your best bet may be to use Google's Music Manager app which allows you to upload up to 50,000 songs for free. The app will import any music off your computer including songs stored in iTunes, and it works with various formats such as MP3, ALAC, FLAC, WMA Ogg and AAC. The one big drawback to this method is you'll have to upload all your music to a cloud, which takes time. If you're just looking to transfer a couple thousand songs, this won't be a big deal, but anyone with a large music library (think 5,000+ files) will want to consider one of the methods outlined below. Otherwise, get ready to leave your computer on for a while so the upload can finish. 
How to Transfer Your Music Without Google:
If you're open to using a music streaming service such as Spotify, Apple Music, Pandora or the like, all you have to do is download the app from the Google Play Store and you're set. However, even if you're a steadfast mp3 devotee, there are still a couple ways to sync your music without Apple's help. 
For large music libraries our recommendation is iSyncr. You can use this software to transfer music via usb or wifi, and the best part is you don't have to change your music collection habits to make it work. iSyncr can read your iTunes library, so once you tell it where to look it will be able to sync all your music (you can even keep adding new music to iTunes, assuming you don't want to go with an alternative program). 
The interface is also very user friendly making this a solid choice for your syncing needs.
To set up iSyncr: 
Install the iSyncr app on your device
Download and install iSyncr studio to your desktop from the company's site
Select your iTunes library on your desktop
Open the app on your phone, find your computer, and select "Sync Now" 
DoubleTwist is another music-syncing software that has been around for quite a while, and for good reason — it's reliable. DoubleTwist pulls your files from iTunes straight to your new device, cutting out long upload times. Here's how to set it up: 
     On your PC:
Open itunes and select "Library," then pick the songs you'd like to transfer
Copy those songs into a folder on your computer 
Hook up your new android device and navigate to the music folder 
Copy over the songs you'd like
The software even syncs bidirectionally, meaning you can edit playlists on your phone and have the changes reflect in your computer's library after syncing. The only downside to DoubleTwist is everything's handled with folders; if you need the fancy, iTunes-style mp3 presentation, you may want to look elsewhere. 
__________
Sarosh Zuberi is a writer with a special interest in tech and travel. He has shown an affinity for writing since childhood and has taken that passion to a professional level. Zuberi is savvy-consumer and has been a longtime Slickdeals user. In his free time, Zuberi enjoys keeping up with current events, being a beach bum, and being an early adopter. 
Our editors strive to ensure that the information in this article is accurate as of the date published, but please keep in mind that offers can change. We encourage you to verify all terms and conditions of any product before you apply.