10 Travel Companies Updating Their Cancellation Policies Due to Coronavirus
Have your travel plans changed?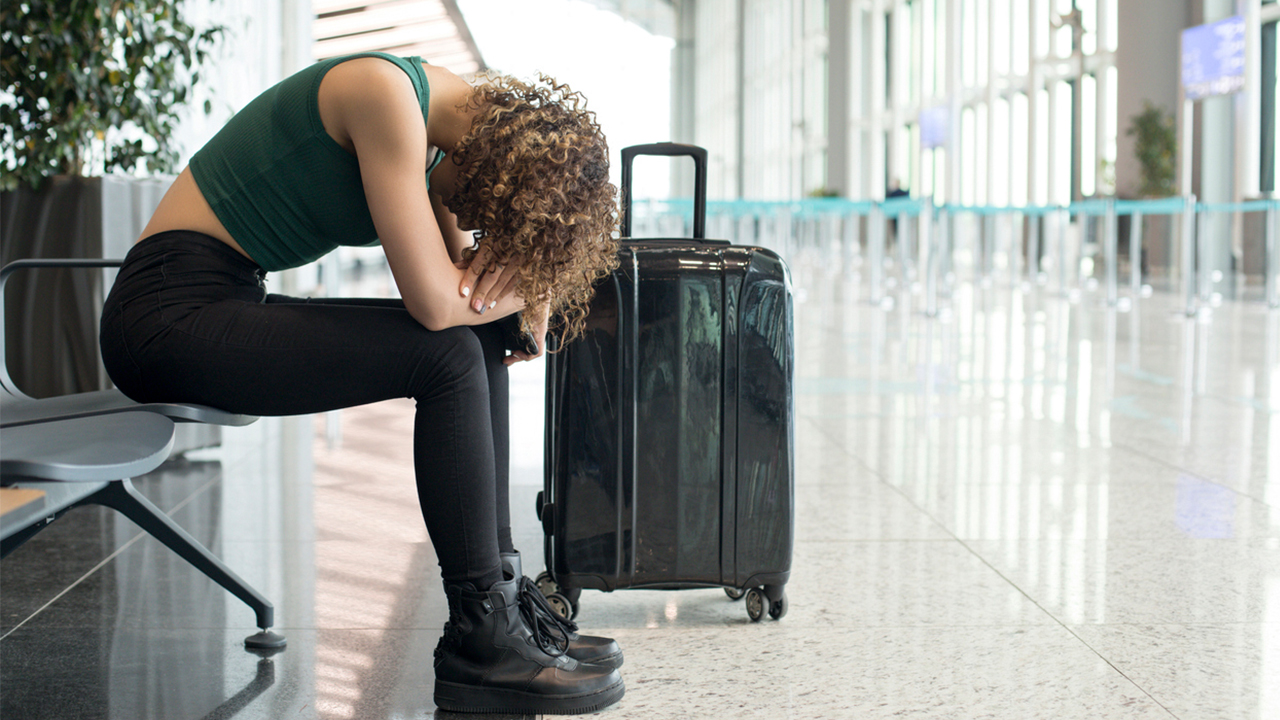 As the coronavirus continues to spread, travel companies are taking necessary steps to ensure their customers are as safe as possible. And the circumstances have led many travelers to cancel or postpone their spring or summer vacations.
Luckily, a coronavirus cancellation doesn't necessarily mean you're out all the money you already spent on the trip. Despite not having travel insurance, many companies are accommodating people's change in plans and updating their cancellation policies.
Get all the details below and see what you can do about any upcoming reservations.
Companies Updating Cancellation Policies Due to Coronavirus
1. Airbnb

It appears Airbnb is taking coronavirus cancellation refunds on a case by case basis. According to the company website, only certain reservations from "severely impacted areas" can be cancelled at no additional cost.
For the complete list of places and what happens if you're eligible for a refund, click here to read through all the details.
2. American Airlines

American Airlines continues to be flexible with its customers and recently extended its time frame for waiving change fees. Usually, it costs $200 to make any domestic flight changes and up to $750 for international tickets.
Because of the coronavirus, American is foregoing these fees for any tickets purchased prior to March 1st, 2020. However, you will have to pay a fare difference if you decide to rebook the same flight and the new ticket must be reissued on or before December 31st, 2020 or 12 months from the original ticket date.
3. Amtrak
Amtrak currently has no travel restrictions, but it has temporarily suspended some train service between Washington D.C. and New York.
To give people peace of mind, the company is also waiving change fees on all new and existing reservations made before April 30th, 2020. You can easily cancel tickets or make changes online, with the Amtrak app or by calling 800-USA-RAIL.
4. Delta Airlines

If you're unsure about an upcoming trip, Delta understands. The airline is waiving change fees for anyone traveling both domestically and internationally through April 30th, 2020 for all tickets issued on or before March 9th. In addition, Delta is allowing a one-time ticket change at no extra cost for the following destinations:
Europe and the U.K. — through May 31st
Shanghai and Beijing, China — through May 31st
Seoul, South Korea — through May 31st
5. Greyhound
Greyhound is making things simple by offering no change fees for a limited time to those who want to postpone their travels due to the coronavirus. Here's how it works: if you booked an economy or economy extra fare through May 31st, 2020, you can receive a one-time complimentary reissue to rebook your ticket for a later date.
The reissue must be made at least one day prior to the scheduled departure of your original trip and new travel must be completed by December 31st, 2020.
6. Hawaiian Airlines

With Hawaiian Airlines, travelers can easy with their updated coronavirus policies. Those who book tickets between March 1st to 31st, 2020 can change their flights to a future date without incurring additional fees.
Hawaiian has also temporarily suspended certain routes to Japan, South Korea and China — make sure to also take note of that information.
7. JetBlue
JetBlue has an extended list of fare classes with their own change and cancellation terms. If your ticket is allowed any kind of change, the airline typically has a $50 service charge. However, JetBlue is making its policies more flexible for a limited time.
The airline is waiving change fees for customers with flights between March 10th through April 30th, 2020. Customers can rebook tickets through October 24th, 2020, but if they want to cancel, they will be given JetBlue Travel Bank Credit that's valid for one year from the date of issuance.
8. Princess Cruises
The latest news is that Princess Cruises along with a number of other cruise lines have suspended operations for 60 days. On top of that, its policy update is as follows:
April 3rd or earlier: Cancel up to 72 hours before sailing to receive Future Cruise Credit (FCC) for 100% of cancellation fees
April 4th to May 31st, 2020: Cancel by Mar 31st, 2020 and receive FCC for 100% of cancellation fees
June 1st to June 30th, 2020: Final Payment moves to 60 days prior to sailing (from 90 days)
9. Southwest Airlines

One of the perks of flying Southwest Airlines is its extremely flexible change and cancellation policy. The airline never charges customers a fee to change or cancel their flight, but you simply have to do so within ten minutes of takeoff.
Know that the amount you originally paid for the ticket will apply to a future flight, and you have to pay any fare difference that may apply.
10. United Airlines
United Airlines is being sensitive to the situation by allowing flyers who book flights between March 3rd to 31st, 2020 a one-time change over the next 12 moths. The company is also getting rid of change fees for all tickets issued on or before March 2nd (both domestic and international) with original travel dates of March 9th through April 30th, 2020.
Normally, changes like these would cost $200 for domestic routes and up to $400 for international itineraries, but MileagePlus Premier Gold, Premier Platinum and Premier 1K loyalty members will have these fees waived.
UP NEXT: 
Our editors strive to ensure that the information in this article is accurate as of the date published, but please keep in mind that offers can change. We encourage you to verify all terms and conditions of any product before you apply.