Family Travel Got So Much Cheaper When I Stopped Making These Mistakes
A thrifty dad shares his strategy to squeeze every last drop of value from his points and miles.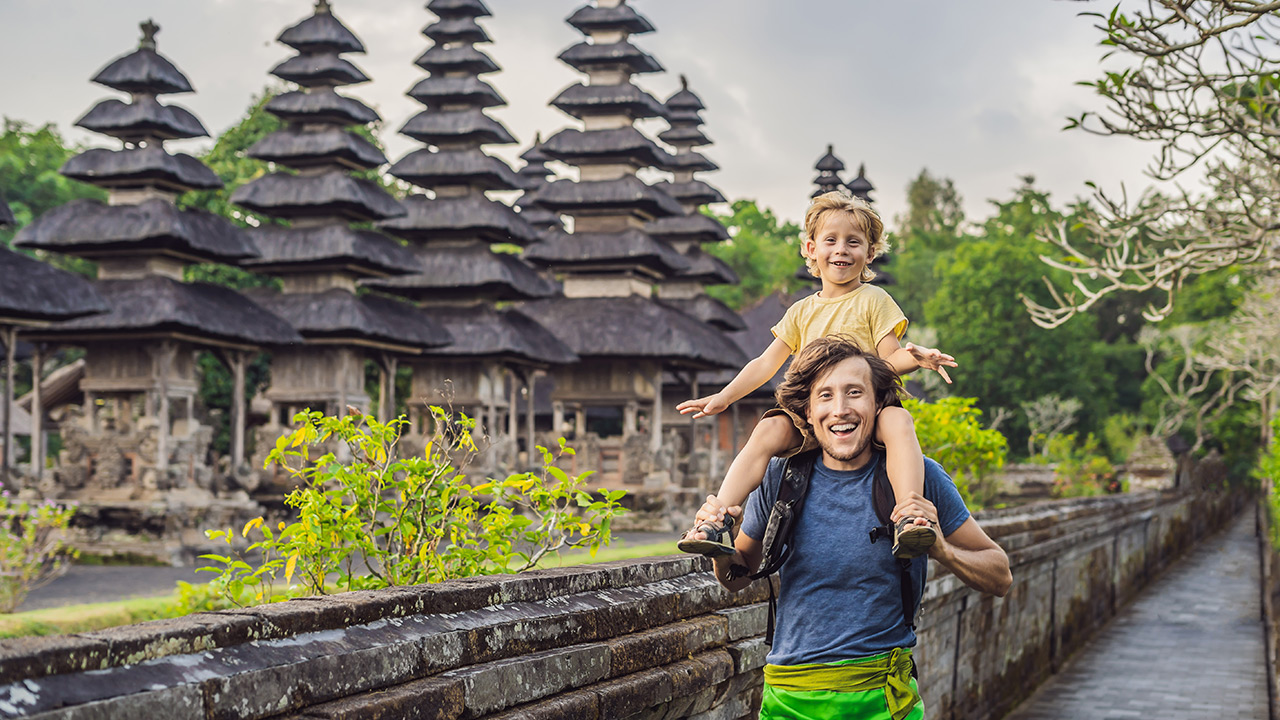 Travel rewards credit cards can make it possible to turn everyday purchases into your next vacation. But if you use your points the wrong way, you could end up leaving a lot of money on the table.
Here are five ways you may be losing value with your travel rewards points or miles.
Table of Contents
1. Getting Cash Back
Cash back credit cards are great for people who want the flexibility of cold hard cash. But if you have a travel credit card, steer clear of redeeming points for dollars. With many travel rewards programs, you get much less bang for your buck with cash back.
For instance, if you have the Capital One® Venture® Rewards Credit Card you get 1 cent per mile on travel redemptions and just half a cent per mile if you request cash back.
The Chase Ultimate Rewards program is rare in that it offers a more balanced point structure for cardholders who want to cash in their points for money: 1 cent per point when you redeem for cash back. When I was new to travel rewards, that's exactly how I used my sign up bonus with the Chase Sapphire Preferred. Back in 2013, I got $400 for the 40,000 points I earned with the card's introductory incentive. While that's on par with what you might get with a cash back credit card, I could have redeemed those points for $500 in travel if I had used the rewards to book travel through Chase's Ultimate Rewards portal instead.
2. Merchandise
Some rewards programs allow you redeem points merchandise catalog items like electronics, household appliances, travel accessories and more. This may be tempting if you've had your eye on a product, but don't have the cash in hand to pay for it. But you'll do better to use your points or miles for what they were intended: travel.
For example, American Express allows you to buy merchandise with points at a value of 0.5 cents per point. But if you use your points to buy gift cards or to book airfare, you can get up to 1 cent apiece in value.
If you transfer your points to one of Amex's airline or hotel transfer partners—one of the best ways to maximize travel rewards—you could potentially earn even more.
3. Experiences
Select travel credit cards, especially ones with airline and hotel loyalty programs, give you the option to redeem your points or miles for experiences like concerts or sporting events, instead of free flights or hotel stays.
In 2016, for example, I used 44,250 British Airways Avios to purchase three one-day tickets to Disneyland, giving me a value of 0.75 cents per Avios (park tickets cost $110 each at the time). However, I could have gotten more value than 0.75 per point. According to Upgraded Points, the British Airways' rewards currency is worth 1.3 cents each on average when you redeem for award flights.
In some cases, experiences may be more valuable to you than airfare, especially when the experience is only offered through your credit cards rewards programs. But always compare the experience with what you could get with actual travel redemptions to avoid missing out.
4. Pay with Points
Some rewards programs allow cardholder to use points to make purchases with select online retailers. With the Chase Sapphire Preferred and other cards that earn Chase Ultimate Rewards, you can get 0.8 cents per point when using your points on Amazon.com. Amex Membership Rewards can be used with several retailers at a rate of 0.7 cents per point.
Again, if you've racked up a lot of rewards, your points can save you money at checkout. But remember, the more often you use your points this way, the more value you're missing out on.
5. Subpar Hotel or Airline Redemptions
With general travel credit cards, your rewards typically have a set value per point or mile, depending on how you use them (travel, cash back, gift cards, merchandise, etc.). With airline and hotel point redemptions, however, the value of your rewards can fluctuate, even when you're redeeming for a free flight or hotel stay.
To make sure you're getting good value, look at different flight or hotel options, and compare the point redemption rate you'd get from each.
If one hotel charges $500 or 50,000 points, you're getting 1 cent per point. But if a stay at a different hotel in the area costs $500 or 40,000 points, you'll get 1.25 cents per point, making it the better option. The same strategy works for frequent flyer miles.
The Bottom Line: How to Maximize Point Redemption
When it comes to point redemption, it's important to understand which options your credit card offers and the redemption rate for each. While you may not be able to squeeze the maximum value out of your points or miles every time, you'll be doing yourself a favor when you avoid certain options altogether.
>>NEXT: Best Credit Card Sign-Up Bonuses Right Now: Compare Current Offers, Benefits and Perks
While we work hard on our research, we do not always provide a complete listing of all available offers from credit-card companies and banks. And because offers can change, we cannot guarantee that our information will always be up to date, so we encourage you to verify all the terms and conditions of any financial product before you apply.