Money Troubles? Why (and How) You Should Refinance
Refinancing household balances can be an effective and quick way to both cut monthly expenses and reduce your overall debt burden.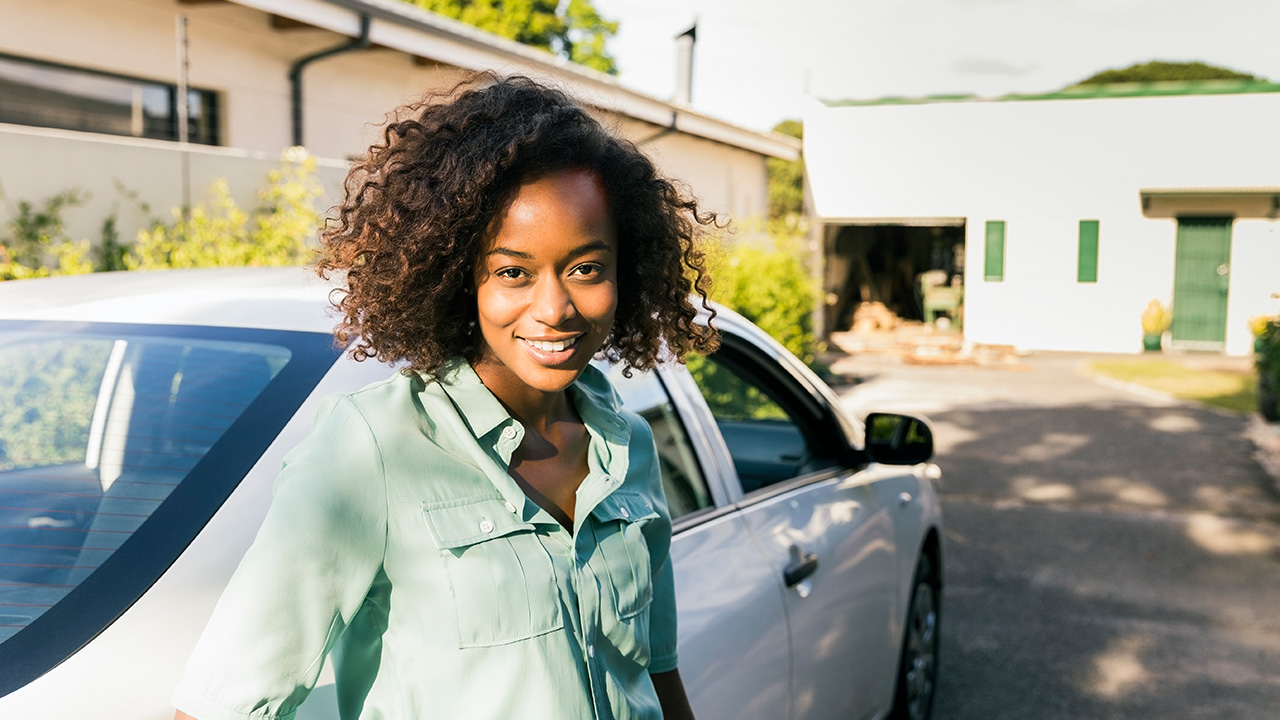 There are countless reasons to want to keep more of your own money in your pocket each month. However, whether you are reeling from a sudden job loss, trying to build up savings or simply want to get out of debt faster, it can be difficult to actually find that extra room in your budget.
I have spent the last seven years helping people make smarter money decisions and improve their financial situation. Over this time, one of the best ways I have found to ease a financial pinch — especially if you want to avoid a huge shift in lifestyle — is by refinancing.
Let's talk a bit about what refinancing is, where it's available and how it can improve your finances almost immediately.
Why Refinancing Is Helpful
There are a few reasons why consumers may want to refinance their debt. The most helpful, however, include:
Lowering monthly payments
Reducing interest rates
Getting out of debt faster
Simplifying monthly expenses
By refinancing, consumers give themselves a way to lower their expenses each month and fight their way out of debt for good, without making huge sacrifices or changing their lifestyle drastically. This is especially helpful for those who feel that their spending is already "bare bones."
While there are many other ways to improve one's financial situation, a refi can often be a very quick solution that has a significant impact.
Refinancing can be done with almost every form of debt, from auto and home loans to educational balances, personal loans and even credit card debt. Each type of account has its own refi process and potential pitfalls, however, so it's important to know what to look for along the way.
Things to Keep in Mind When Refinancing
Before refinancing any of your accounts, there are a few things you'll want to consider.
Application and/or approval times vary: Some refinances can be completed in mere hours, while others could take up to a month (or sometimes more). If you're trying to cut expenses fast, you'll want to be sure to focus your efforts on quick refi options first.
They aren't always free: Depending on what you're trying to refinance, you may encounter fees or other expenses. If you're almost done paying down that specific debt, or if those fees will be due in cash up front, refinancing might not be the best choice.
Your credit will be affected: Refinancing into a new account can lower your credit score because it usually involves a hard pull (credit inquiry) as well as reduces your average age of accounts.
Refinancing doesn't automatically save you money: There are many factors that contribute to refinancing, including your own credit history and the economy. If interest rates are up or you have a poor credit score, you may find that refinancing won't always result in worthwhile savings.
With all of this said, refinancing is still a great place to start when looking to whittle down any number of monthly expenses, especially if you're doing so out of necessity.
Refinancing Your Auto Loan
Nearly 85% of vehicles purchased in the United States are financed with an auto loan. These loans can range anywhere from 12-84 months in length, meaning that some buyers are still paying for their cars long after driving off the lot.
Quite a bit can change over the years, though: Your credit may have improved, federal interest rates may have dropped or you may have access to additional lenders offering better loan terms. With the average car payment hovering over $550, your auto loan may be the perfect place to start refinancing.
How to Refinance Your Car
Take some time to shop around for the best rates when looking for an auto loan refi. There are many aggregator sites out there that will let you compare multiple lenders all in one place, saving you time and effort.
In order to refinance, you'll need to provide information such as your:
Name, date of birth and SSN
Your vehicle information, including VIN and mileage
Your existing lender and loan balance
Some lenders will also ask questions about your household income, marital status, etc. and conduct a hard pull of your credit in order to offer you a new loan. By rate shopping with multiple lenders within a 14-day period, you can reduce the impact that these inquiries have on your credit score.
The auto loan refi process can be as quick as 24 hours with some lenders, such as LendingTree. This means that you could begin making a lower car payment as soon as your very next due date.
Refinancing Your Mortgage
Home loans in the U.S. are usually offered in 15- and 30-year terms. Depending on the economy and your personal credit score when you bought your home, this could mean being locked into a high interest rate — and large monthly payment — for literally decades. By refinancing your home mortgage, you can reduce one of your largest monthly expenses and save tens of thousands in interest over the years.
How to Refinance Your Mortgage
The downside to a mortgage refi is that it's usually not the fastest.
Since these loans are so large, the underwriting process is usually more involved. You may be expected to provide bank statements, proof of income and previous tax returns along the way. Your potential refi lender may also require a new appraisal on your home, which adds both time and expense.
Rate shopping applies to mortgages, so you'll have a period of at least 14 days (depending on scoring model) to apply with multiple lenders and have it count as only one inquiry against your credit score. Consider shopping around for the best terms through online aggregator platforms, your local banks and credit unions and even your existing mortgage lender. If your goal is to lower your monthly payment on your home, opt for a longer loan term.
Note that you will usually be charged closing costs on your mortgage refi. These can sometimes be rolled into your new loan, saving you from paying any cash up front; however, if you plan to sell your home in the near future, do the math to ensure that your refi is still a cost-saving decision.
Refinancing Personal and Student Loans
Of all the debt I've carried in my life, the most expensive has definitely been from my education. Even though I had a number of scholarships and grants, I still walked away from college with tens of thousands in high-interest, private student loans. Some of these interest rates were as high as 14 percent. I was paying $800 a month toward these balances and barely making a dent for years!
Refinancing student loans allows borrowers to simplify their monthly payments; rather than keeping track of multiple due dates and payment amounts, you can consolidate all of your educational debt into one account. By refinancing into a loan with better terms, you can also reduce your monthly payment, reduce your interest rate, get out of debt faster and in some cases, accomplish all of these at the same time.
How to Refinance Personal and Student Loans
The process to refinance student loans is usually pretty quick. Take some time to rate shop with various lenders, such as SoFi and CommonBond, as well as online aggregator platforms like Credible and LendingTree to find the best terms and rates possible.
You'll need to provide information like your name, date of birth, SSN, address, annual income and the total debt you want to refinance. You may also need to provide proof of graduation as well as proof of income.
Once approved, you can usually count on your new monthly payment taking effect within one full billing cycle. In some cases, you may even get to skip a monthly payment while the new loan is switched over.
Refinancing Credit Card Debt
For many Americans, credit card balances are some of the most overwhelming and expensive types of debt. Not only can it be difficult to juggle multiple monthly payments, but the interest rates are usually astronomical — averaging well over 15% but often going as high as 29.99% APR. This can make it nearly impossible for some consumers to really ever get out of debt or reduce their monthly expenses.
Refinancing Credit Card Debt
Unlike auto loans or mortgages, refinancing credit card debt can take on a few different forms. You can choose to:
Utilize a balance transfer offer from another credit card to pay off the debt without finance charges
Take out a personal loan in order to consolidate credit card balances and reduce payments and interest
Call on other lines of credit, such as a HELOC, which come with a significantly lower interest rate
Each of these options involves some form of risk, but also allows you to reduce monthly payments and/or pay down your credit card balances faster.
Perhaps the cheapest option is to utilize a 0% APR balance transfer offer. These offers are available to new, creditworthy consumers and are offered by multiple card issuers. You will usually pay a balance transfer fee (around 3%), and the 0% offer doesn't last forever. It will allow you to pay down your debt interest-free for a period of time, however, and can also reduce your overall monthly burden.
Balance transfer requests can be as quick as a few business days or can take up to a couple of weeks, depending on the card issuer.
Adjust Insurance Coverage
While making changes to your insurance policies isn't the same as "refinancing," it can have the same effect: Adjusting coverage levels can allow you to immediately lower your monthly expenses.
Changing Auto Insurance
Auto insurance coverage is probably the first place consumers will turn when looking to make money-saving policy changes. That's because you can quickly reduce premiums by raising your deductible, lowering your coverage limits or even dropping your policy to liability-only.
In some cases, these changes can take effect in as little as a day. If you've prepaid your premiums, you'll be issued a prorated refund; if you're paying monthly, the savings will be recognized on your next due date.
Changing Life Insurance
It may not always make sense to change your life insurance. In fact, with term insurance, you will usually need to cancel and buy a new policy if you want to drop coverage limits.
There are some insurers, however, that will allow you to reduce your life insurance coverage mid-policy in order to save money on premiums. One company, Ladder, is actually designed for policyholders who want the flexibility to reduce (or increase) their coverage at any time, which can save them money immediately.
Just be sure to consider the impact of your changes before finalizing them; saving a few bucks each month isn't worth leaving your family unprotected if you were to pass away unexpectedly.
Final Thoughts
There are many ways to cut your monthly expenses if you find yourself in a financial pinch. If you've already reduced your spending and maxed out your earning potential, the next place to turn might be refinancing.
Nearly every debt in your life can be refinanced, though the process and benefits will vary. By refinancing loans and credit card balances, however, you offer yourself an easy (and often quick) way to cut monthly bills and even reduce overall interest charges.
Be sure to weigh the effects of refinancing on your credit, and rate-shop within a two-week period or so to reduce the impact. Also, do the math to make sure that your savings make up for any applicable closing costs or fees related to your refi.
Whether reducing your monthly household spending is a planned move or one made out of sudden necessity, refinancing can be one great way to get there.
While we work hard on our research, we do not always provide a complete listing of all available offers from credit-card companies and banks. And because offers can change, we cannot guarantee that our information will always be up to date, so we encourage you to verify all the terms and conditions of any financial product before you apply.