8 Things To Do When Coronavirus Causes You Financial Hardship
How to keep your head above water when coronavirus is causing you to lose income.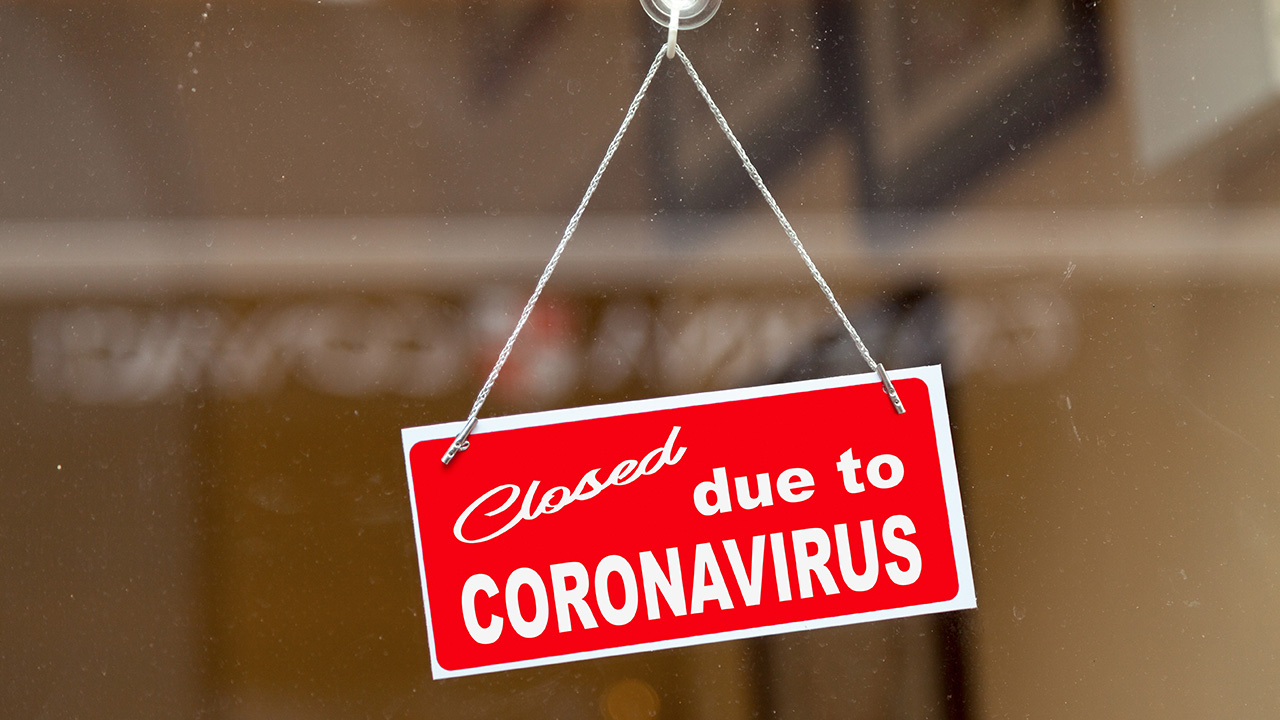 The coronavirus pandemic has managed to halt life as we know it in its tracks. Schools are canceled and toilet paper is a hot commodity for some reason.
As a personal finance writer, I know the financial repercussions that this illness has brought to our jobs will be serious. Many Americans have seen their positions shifted to remote work, had hours cut or even watched as employers temporarily shut their doors altogether. For contract or hourly employees who are unable to earn their usual income, this is a scary time with no defined end in sight.
>>CORONAVIRUS: Tips, Deals and Hacks To Help You Shop Smart and Stay Safe
You may be worried about how you will cover the mortgage, make credit card payments or even keep the lights on until this situation passes. You're not alone. So if you find yourself facing financial hardship due to coronavirus, here are a few options to consider.
Table of Contents
1. Take Advantage of Hardship Relief Options
The easiest thing to do off the bat is to take advantage of any assistance offered by your existing banks, lenders, credit card issuers and utility companies.
Policies will vary from one company to the next, but you could benefit from assistance in the form of:
Temporarily reduced payments on credit cards or mortgage accounts
Waived late fees
Skipped payments for the month of March (and perhaps beyond, depending on how this pandemic plays out)
Increased credit limits
Temporarily waived or reduced interest charges
Waived penalties for early withdrawals on CDs
Many broadband and cable companies have signed the Keep Americans Connected Pledge. In this, they have agreed to waive customers' late fees, not disconnect service for overdue balances and even open up their public WiFi hotspots for Americans who need to access them for at least the next 60 days.
To see how your lenders and creditors can help during this time of financial hardship, give customer service a call to discuss your situation.
2. Consider Unemployment Benefits
If you've been laid off due to the coronavirus quarantine — even if you only expect that to be temporary — you are eligible to apply for unemployment. These benefits can help your family stay afloat while you look for alternate income options or wait for your employer to resume business as usual.
There is typically a waiting period before benefits kick in (usually a week), but most states have waived this during the pandemic. This enables you to begin receiving support immediately.
Be sure to check with your state's unemployment office for more information about applying, requirements and benefits offered.
3. Pull From Existing Savings
If you have an emergency fund available, pat yourself on the back for planning ahead. This is exactly the situation those funds were intended to cover.
It can be scary to spend your safety net, but pulling from existing savings during a time of financial hardship is the smartest place to start. This allows you to avoid new debt or interest charges, and help keep you afloat during this trying time. Your savings may not be enough if you're out of work for an extended period of time, in which case you'll need to explore other options. Starting with liquid emergency savings is the wisest choice for now, though.
It can be scary to spend your safety net, but pulling from existing savings during a time of financial hardship is the smartest place to start.
You may have other, non-emergency savings accounts that you could withdraw from and use to get through this period, including retirement and investment accounts. Just be careful where you pull funds from and understand the implications both now and in the future. Moreover, even though the money is there, this may not be a wise decision.
Early withdrawals from retirement accounts like your 401(k) could involve penalties, not to mention the impact on your future goals. Pulling contributions from a Roth IRA won't involve penalties, but could affect your retirement plans. And selling off investments is another option, but one that is likely to lose you a lot of money in the long run (versus waiting until the market recovers).
4. Use the Credit Card With the Lowest Interest Rate
If you have available credit on your existing credit cards, you can use this to get through tight financial times. A credit card is typically not the safety net, but these are unprecedented times for everyone.
If you're going to use a credit card as a means of covering your expenses during this time, you should be conscious of which card(s) you start with and why. For instance, you should first charge purchases to the card with the lowest interest rate.
>>SAVE: Best Credit Cards for Groceries: Compare Rewards, APR and Sign-Up Bonuses
If the pandemic or its impact lasts longer than expected, this move will save you money in terms of finance charges if you need to carry a balance from one month to the next. If you can get your hands on a 0% purchase APR offer, that's even better! This allows you to pay off your spending over time without any interest charged.
Some cards don't offer 0% APR on purchases but have introductory no-interest periods for balance transfers. If that's the case, consider moving any balances you have on higher-interest cards to a 0% balance transfer card — this could save you hundreds in finance charges and even lower your monthly payment.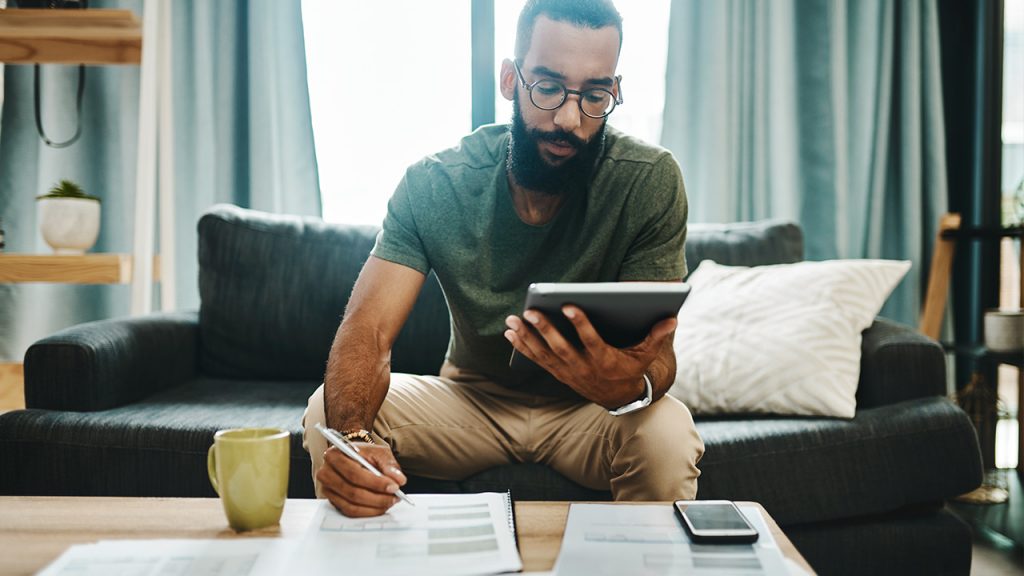 5. Consider a Personal Loan
Another option for accessing cash during a financial hardship is through a personal loan. These typically offer lower interest rates than credit cards, giving you a more affordable way to find funding when you need it.
You can look into a personal loan through your existing bank or even your mortgage lender. If you have a positive standing, they may be more willing to offer you a good loan with reasonable terms.
You can also look at platforms like LendingTree, which put you in front of hundreds of lenders and allow you to compare rates for the lowest options. If you have good credit, this sort of platform might snag you the best possible deal.
6. Look Into Ways to Make Money
There are many ways that you can use this time to make extra cash. You'll just need to be a bit savvy with your efforts.
If working from home, consider the many online tutoring platforms available today. VIPKid just requires that you have a bachelor's degree and access to high-speed internet. There are also a number of content creation platforms if you're a writer or editor and want to make fast money, such as Upwork or Verblio.
If you're brave enough to venture out, meal and grocery delivery services have seen a massive uptick in user demand. Plus, many of them have put new policies and safeguards in place to still allow for social distancing. Additionally, there are many warehouse and store stocking jobs that have popped up due to consumers stockpiling groceries and dry goods.
Lastly, you could just use this time to clear out the closets and post unwanted items on your local Facebook Marketplace or eBay. You'll declutter and earn some cash in the process.
7. Make a Plan
As mentioned, this is uncharted territory for all of us, and no one knows how far-reaching the impacts will truly be. Still, it's important to develop a financial plan as best you can, so that you're not in overwhelming debt when the coronavirus fog lifts.
This might mean creating a new, temporary budget that allows for a change in income or grocery spending. If you'll be taking on a new loan or using credit cards, be sure to account for the interest charges and monthly payment requirements.
8. Avoid Predatory Payday and Car Title Loans
There are so many options for borrowing money or finding new income sources if you're facing financial hardship. Options you should take off the table, though, include predatory loans.
Payday and car title loans may seem simple enough to obtain, especially if you need immediate cash. However, these loans prey on the desperate and it's near-impossible to pay them off without incurring astronomical interest charges. Do yourself a favor and exhaust every single other option before considering a predatory loan.
Bottom Line: What to Do When You Can't Pay Your Bills Because of Coronavirus
None of us expected this coronavirus pandemic and chances are that no matter how prepared you thought you were, this still caught you off guard. For those households that were already walking a thin line before COVID-19, this has the potential to be a period of true hardship.
By taking advantage of the programs, offers, and relief options available to you, you can better your chances of staying afloat until the crisis passes. This may mean optimizing the accounts you already have, using your emergency savings, or taking out new loans as needed. With a solid plan in place, you can not only make it through the coronavirus pandemic, but also successfully come out the other side.
>>NEXT: Stretch Your Budget With the Best Cash-Back Credit Cards of 2020
We want to make sure you get the best deal! Our editors strive to ensure that the information in this article is accurate as of the date published, but please keep in mind that offers can change. We encourage you to verify all terms and conditions of any financial product before you apply. Also, please remember this content wasn't provided, reviewed or endorsed by any company mentioned in this article.