Objectively, 'Free' Cruises Are a Terrible Deal
We've broken down what really happens when you're offered a free cruise.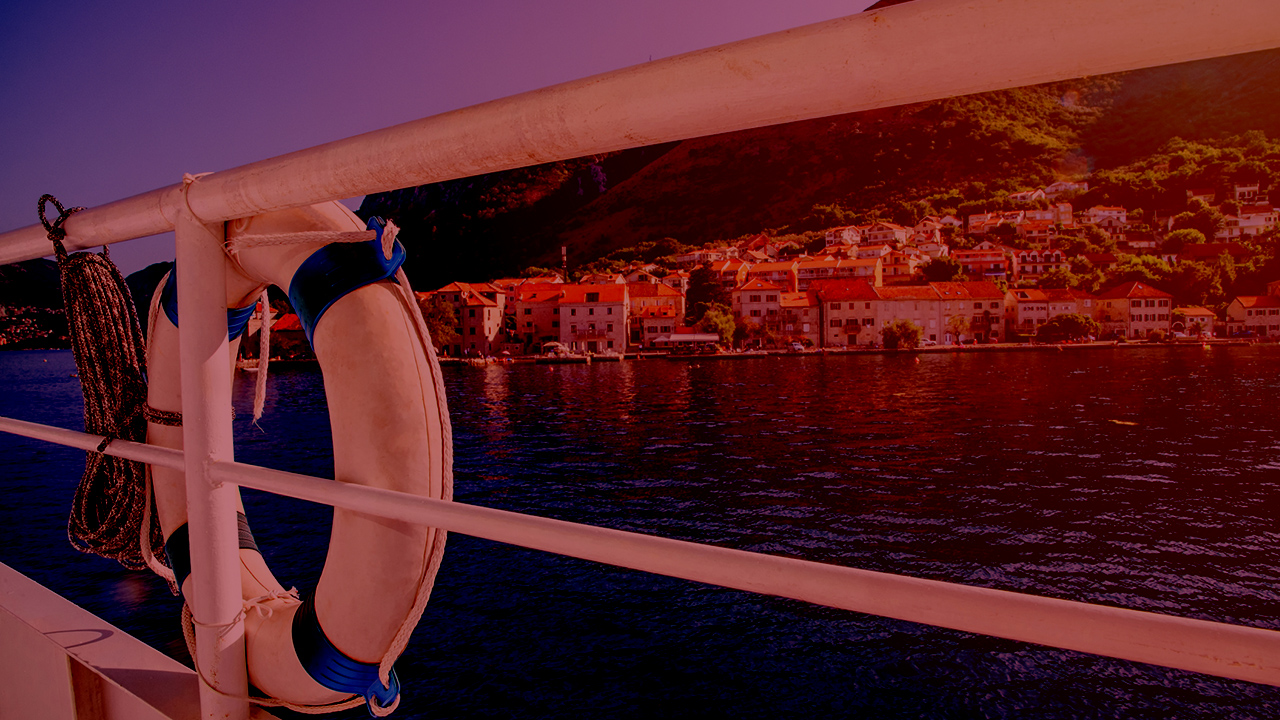 Congrats! You just won a free cruise. What do you do next? Hold up, hang up, rip up the letter.
While this exciting news might seem like a dream come true, you could be heading straight for a pricey "free" cruise scam. Just as there is no such thing as a free lunch, there is no such thing as a free cruise. We'll show you why.
What You Need to Know About Free Cruises
All free cruise offers can't be a scam, can they? While some offers might seem genuine, here's the real deal:
Legitimate cruise lines do not make free cruise offers. Most of these letters will name a legitimate cruise ship line or trip, but when you take a closer look, they're arranged by a third-party. Do a quick search of the third-party company and you will see how legit they are (spoiler: they're not).
There's a high-pressure sales pitch. Typically, the sales pitch is not just a "leisurely 90-minute tour of the company's property" like they might suggest. People have reported that they were stuck in a sales pitch for four to five hours before they were able to enjoy their cruise.
You must give them access to a credit card. Upfront, the "free" cruise is going to cost you about $119 per person in fees. Once the company has your credit card though, they can use it to charge other convenience fees, like daily gratuity or fuel surcharges. They might also threaten to charge your card if you don't stay for the entire timeshare presentation.
There are high-pressure pitches to upgrade. When you're booking your cruise, there is also a huge push to upgrade your room and trip. They will pressure you to purchase pre-cruise hotel stays and other trip add-ons, inflating the discount to make it look like a good deal.
The cruise is low-end with limited sailing dates. You'll typically be offered a no-frills cruise on an outdated ship in the smallest, most uncomfortable room possible. This is because they want you to upgrade your room. Any hotel stays added to the package are also, generally, very low quality. Cruise sailing dates are also subject to blackout days in an attempt to upsell you on an upgraded room once again. See, they'll claim the only rooms available are "upgraded cabins."
You must act fast. We're all about moving fast to snag a good deal, but ask us to rush without thinking and we become leary. Once you're on the phone with the company to book your free cruise, there will be an additional pressure to book right at that moment or lose your deal forever. They do not allow you any time to talk it over with a partner or do research. This is a big red flag.
Is Your Free Cruise Legit? Watch Out for These Companies
When it comes to free cruise scams, here are just a few names to watch out for:
Caribbean Cruise Line, Inc
Holiday Cruise Line
Ramada Plaza Resorts – Orlando/Ft. Lauderdale Vacations
Royal Seas Cruises, Inc.
Celebration Cruise Line, LLC
Don't be surprised if you receive an offer from a company with the word "cruise" or "promotions" in the name. Another these companies may use is to call you disguised as a radio station giving away free tickets for answering trivia questions.
When a real radio station wants to do a giveaway, typically listeners have to call in and be a specific number caller. Don't be fooled. If it's too easy or sounds too good to be true, it is.
Here's How Much a Free Cruise Actually Costs

Upfront port or government fees and taxes: Approximately $119 per person
Daily gratuity or fuel surcharges: About $12 per person, per day
Port parking: About $18 per day
Upgrading your cabin: Around $100 per person, if not more
If you receive a free three-day cruise for two people, expect to pay anywhere from $310 to $564. This fee assessment does not include airfare, hotel stay or other processing fees the company might charge.
Even if you manage to avoid some of these fees, there's still your time investment to consider. If you and your sailing partner get stuck in a four-hour sales pitch and it saved you maybe $100 off your trip total (hoping you didn't get suckered into buying an overpriced timeshare), is it worth it?
If you were to book the same cruise directly through the cruise ship, there's a good chance you would pay around the same amount, or maybe a little more. However, booking directly with the cruise line means no high-pressure sales pitch or time wasted on your vacation. You also wouldn't be limited to certain sailing dates. Additionally, you wouldn't have to deal with an unreliable travel company known for bait and switch scams.
Ultimately, pursuing a free cruise scam is not worth your time or money. You're better off booking a last-minute deal directly through the cruise line or a verified third-party company.
---
To find the best cruise deals, set a Deal Alert so you can be notified when someone posts discounted fare. Additionally, visit our Cruise Deals page for the latest offers.
ncKxk_Yhu_A
Our editors strive to ensure that the information in this article is accurate as of the date published, but please keep in mind that offers can change. We encourage you to verify all terms and conditions of any product before you apply.