Why Streaming Services Are the Latest Rewards Credit Cards Perks
We've gathered credit cards that give the best rewards to "Netflix and chill."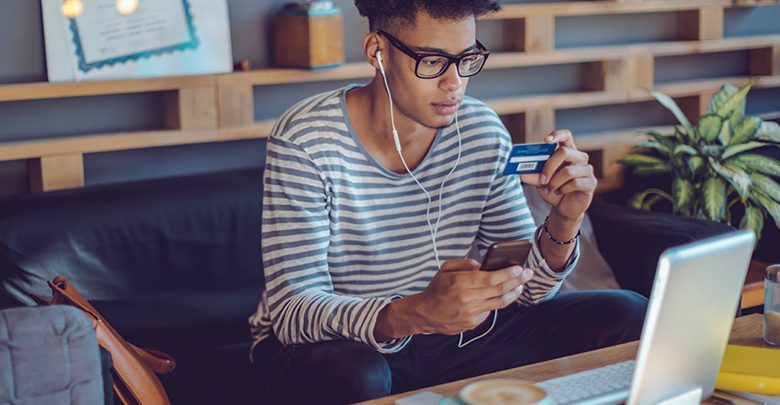 Netflix and chill? How about Netflix and ca-ching instead? The money-saving advice to cut the cable has driven many Americans to paid streaming services. In fact, streaming has grown by 450% in the past decade, according to Deloitte's digital media survey.
Many credit cards are seizing this opportunity and offering cash back and rewards points for streaming. Let's take a closer look at which popular credit cards offer this spending reward, and find out if they are worth pursuing.
Why Credit Card Rewards for Streaming Are on the Rise
Credit card issuers are pivoting their marketing strategy to reward cardholders in areas where they actually spend their money. Issuers also want to build relationships with younger consumers, and they know you are less likely to cut up your card if it is tied to your precious Netflix account. They also know that while young consumers might not spend much now, their spending may increase each year.
Streaming service providers also hope to benefit from these credit card rewards. The thought is that they will help cut down on involuntary cancellations, which are a huge problem. Involuntary cancellations happen mostly due to insufficient bank funds or credit cancellation. According to a study done by Colin Dixon, Founder and Chief Analyst at nScreenMedia, "Young adults from 18 to 34 years old are twice as likely to have experienced involuntary cancellation in the U.K. and three times more likely in the U.S."
Should You Use a Credit Card with Streaming Rewards?
Earning rewards on services you are already paying for is a no-brainer, right? Not so fast. Cash back on streaming is definitely a nice perk, but it doesn't add up to much moolah at the end of the year.
For example, even if you pay a combined total of $30 a month for different streaming services and you earn 6% cash back on your spending, that is still just $21.60 earned. This is small change considering some of the credit cards have a $95 annual fee.
All that to say, don't base your credit card choice on streaming benefits alone. Instead, choose a credit card that will give you optimal cash back on your spending habits and lifestyle needs. Look at sign-up bonuses and annual fees and decide which cards will work in your budget.
Top Credit Cards for Streaming Services
Eventually, offering cash back and rewards points on streaming services may become as common as offering spending bonuses on gas and groceries. Until then, these five cards give you the most reward for your love of streaming:
If you're still not sold on these rewards programs, visit our credit card hub to compare rewards, terms, and sign-up bonuses for credit cards that are popular in the Slickdeals community.
anb2ch-zvlA
---
Looking for deals on top streaming services? Be sure to visit our Streaming Service Deals page. And as always, set a Deal Alert to be notified as soon as a new offer is posted.
Image credit: iStock.com/Eva-Katalin