How to Pick the Perfect Wi-Fi Router for Your Home
Don't let the jargon confuse you. Find out what features to look for and which Wi-Fi router will work for you.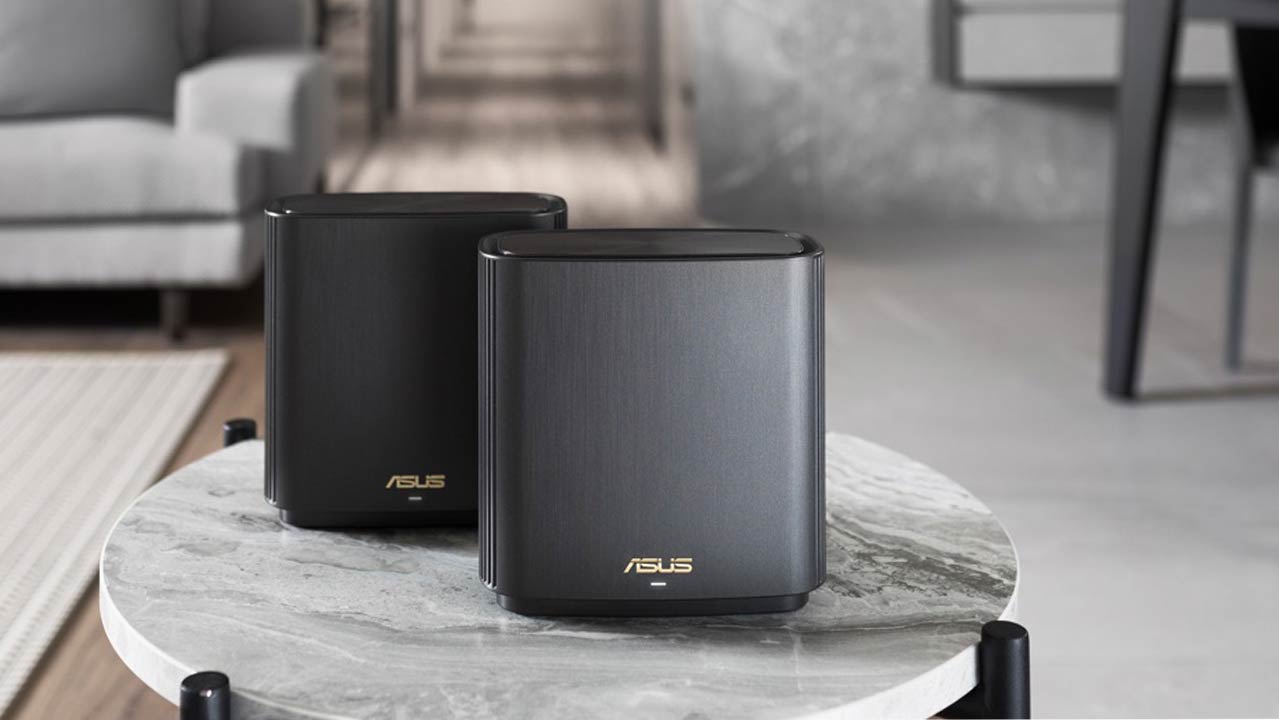 From Zoom calls dropping out during important meetings to online games lagging, the more time you spend at home the easier it is to notice your Wi-Fi network is lacking. This is especially true if your kids are home streaming Netflix or spending every waking moment on TikTok. If you can relate, you may be reaching the limits of your current wireless network, and chances are a weak Wi-Fi signal is to blame.
A Wi-Fi router upgrade can alleviate many home network issues and allow everyone under your roof surf merrily and stream smoothly. Shopping for the right router, however, can get complicated quickly as you get hit with networking specs and jargon. We're here to help you sort out the difference between Wi-Fi 5 and Wi-Fi 6, 2.4GHz and 5GHz frequencies, a modem and a router, and more. We'll also offer a handful of suggestions for the best routers at the best prices so you can find the right router for your living arrangement.
How to Pick the Right Router for Your Home
If you're new to the world of internet upgrades, you may be tempted to spring for the newest, most expensive router on the market. While this impulse will likely help you achieve better internet speeds, you could end up paying for features you don't need or ignoring a router specifically designed to solve the issue you're experiencing.
To help you narrow your search, we've broken down the key considerations you should take into account, then recommended routers best-suited to handle your specific issues. To start, ask yourself:
For Crowded Wi-Fi Networks – Consider a Wi-Fi 6 Enabled Router
Wi-Fi 6 – the most recent standard for wireless networking protocols – came out in 2019, and products that support this latest flavor of Wi-Fi just started hitting the market this past spring. While the previous generation of Wi-Fi was formerly known as 802.11ax, the Wi-Fi Alliance is now encouraging manufacturers to refer to it as Wi-Fi 5, presumably to cut out some of the intimidating jargon.
The chief advantage of Wi-Fi 6 isn't speed, but an increased ability to manage a crowded network. At 9.6Gbps, Wi-Fi 6 can operate at nearly triple the maximum data rate of Wi-Fi 5 (which has a 3.5Gbps max). You won't hit these top speeds in real-world scenarios, and you likely don't really need to. What you do need from your wireless network is for it to allow all the devices in your house to devour your bandwidth in an orderly and efficient manner.
Wi-Fi 6 offers more channels (eight channels vs. four from Wi-Fi 5) and allows more devices to operate on each channel with MU-MIMO (multi-user, multiple input, multiple output) technology. This delivers bandwidth to multiple devices simultaneously, rather than sequentially. On top of that, Wi-Fi 6 delivers better power efficiency to connected devices so they can conserve battery and run longer.
It's important to note that you will not see all of the benefits of Wi-Fi 6 just by hooking up a new Wi-Fi 6 router. To take full advantage of the new standard, your laptop, phone, tablet, etc. also need to support it. Even if most of your connected devices aren't able to run at the faster speeds Wi-Fi 6 affords, a Wi-Fi 6 router is still better equipped to manage all the wireless network traffic in your home than previous-generation routers will be. And Wi-Fi 6 is backwards compatible, so older devices are still able to connect (they'll just be running at Wi-Fi 5 speeds or slower).

For Increased Range – Consider a Dual-Band or Tri-Band Router
You may have seen some routers billed as "dual-band" and "tri-band." These routers are especially helpful for fixing specific issues related to poor connectivity.
Dual-Band Routers operate at two frequencies, 5GHz bands and 2GHz bands. All Wi-Fi 6 routers have dual-band capabilities built-in, whereas basic Wi-Fi 5 routers only operate on the 5GHz frequency band (dual-band Wi-Fi 5 routers deliver the 2.4GHz frequency by adding a Wi-Fi 4 (802.11n) antenna to the mix).
If increased speed is your main concern, a basic Wi-Fi 5 router may be more than enough to satiate your needs. However, the lower-frequency 2.4GHz band can more easily penetrate walls, leading to better range.
Tri-band routers don't add a third frequency to the mix though. Instead, it adds a second 5GHz band so you get two separate, high-speed networks for more bandwidth to divvy up among all of the devices in your home.
If your internet slows down at night when you are streaming Netflix on a 4K TV while other family members are playing games online and streaming shows on an iPad or laptop, then a tri-band router is a great way to avoid those evening streaming blues.
For Larger Spaces – Consider Mesh Systems
If you need to broadcast a Wi-Fi signal throughout a large home, you'll likely want to consider a mesh system. This tool combines a main router that connects to your modem with satellites that you place in other areas of your home. The result is a single network that reaches to every corner and floor of your house.
A single router will have trouble broadcasting a strong signal throughout a larger home with multiple floors. In order to prevent dead spots in the far reaches of your house – an upstairs bedroom or a basement den, for example – you'll need to employ a range extender or get a mesh system.
Wi-Fi Router Recommendations for Every Budget
Best Budget Router: NETGEAR Nighthawk R7200
MSRP: $79.98 | Best Recent Sale Price: $25
This dual-band router in the popular Nighthawk line doesn't support Wi-Fi 6, but does offer fast speeds using the Wi-Fi 5 (802.11ac) protocol. It offers 800Mbps on 2.4GHz band and 1,300Mbps on the 5GHz band for a total of 2,100Mbps to arrive at its AC2100 classification. Those speeds are plenty for streaming HD video and gaming online.
Check NETGEAR Nighthawk R7200 Price at Walmart
You'll get many of the same features found on pricier Nighthawk models, including beamforming to concentrate signal strength on connected devices and guest access. It also supplies four Gigabit Ethernet ports and a USB port.
Best Tri-Band Router: TP-Link Archer A20 V3

MSRP: $189.99 | Best Recent Sale Price: $176.77
This tri-band Wi-Fi 5 (802.11ac), MU-MIMO router offers fast speeds, with 1,625Mbps on both 5GHz bands and 750Mbps on the 2.4GHz band. It features beamforming, parental controls, and TP-Link's HomeCare security software.
Check TP-Link Archer A20 V3 Price on Amazon
The TP-Link Archer A20 V3 also has Amazon Alexa support so you can use voice commands to add a new device to your network and share the guest password. You also get four Gigabit Ethernet ports for wired connections and USB 3.0 and 2.0 ports for a printer and NAS drive. Its price has remained at a constant $190 on Amazon, although you can find it for a little bit less if you keep your eyes peeled.
Best Wi-Fi 5 Mesh System: NETGEAR Orbi RBK50
MSRP: $369.99 | Best Recent Sale Price: $250
This two-piece mesh system features a router and similar-looking satellite. Together, they create a single wireless network that can cover 5,000 square feet of space.
Check NETGEAR Orbi RBK50 Price on Amazon
The Orbi RBK50 is billed as a tri-band system, but it differs from a tri-band router. In this case, one of the three bands is used as a dedicated connection between the router and its satellite to prevent signal loss when extending your network. The Orbi RBK50 uses one 5GHz band to make this backhaul connection. Then it uses the other 5GHz band and a 2.4GHz band for your devices.
While this router doesn't support Wi-Fi 6, it instead offers MU-MIMO and beamforming to manage your network devices efficiently. It also includes three Gigabit Ethernet ports, and the satellite has four more Ethernet ports so you can use wired connections for steady streaming on desktop PCs, gaming consoles and smart TVs.
The MSRP on the Orbi is $369.99, but the price often varies between $290 and $330. It even dipped as low as $250 earlier this year. It may pay to set a Deal Alert and wait for a price drop before you buy this easy-to-install mesh system.
Best Basic Wi-Fi 6 Router: TP-Link Archer AX10

MSRP: $79.99 | Best Recent Sale Price: $69.99
This $80 router is about the most budget-friendly way to set up a Wi-Fi 6 network. It's a dual-band Wi-Fi 6 (802.11ax) router with a theoretical speed of 1.5Gbps, 1.2Gbps on the 5GHz band and 300Mbps on the 2.4GHz band.
Check TP-Link Archer AX10 Price on Amazon
It doesn't supply any USB ports for printers or NAS drives, but it does have four Gigabit Ethernet jacks for making wired connections to PCs, TVs and game consoles that need a strong, stable connection for streaming video and games.
Best Wi-Fi 6 Mesh System: ASUS ZenWiFi AX XT8 – Price: $449.99

MSRP: $449.99 | Best Recent Sale Price: $399.99
The Wi-Fi 6 (802.11ax) standard is relatively new to the scene, and Wi-Fi 6 routers are just now hitting the market. As with the arrival of any new product that boasts next-gen technology, Wi-Fi 6 routers are not cheap. At $450, the ASUS XT8 is one of the most affordable Wi-Fi mesh systems.
Check ASUS ZenWiFi AX XT8 Price at Newegg
It's a two-piece set with a router and satellite that can cover up to 5,500 square feet. It's a tri-band, MU-MIMO mesh system, and you have the option of dedicating one of the 5GHz bands as the backhaul connection. If you have Ethernet jacks in your home in the right spots, you can create an Ethernet backhaul between the router and satellite, which leaves all three bands for your wireless devices.
---
Modem vs. Router
A modem is the device you likely rent from your cable or satellite company that connects your home to the internet. A modem then connects to your router so you can route your internet connection to the different devices in your home.
While you'll likely see the benefit of purchasing a router with the modem you're currently using, purchasing one to own is an easy way to save yourself some cash in the long run. Check your next internet bill to see how much you are being charged per month for your modem. The cost is probably around $10 or more a month, whereas you can buy one to keep for around $100 (or less if you catch a good sale). If you can eat the upfront cost, it will almost definitely pay for itself within a year, and you'll continue to reap the monthly savings indefinitely.
Just be sure the modem you choose is compatible with your internet provider. Additionally, make sure you aren't wasting money by purchasing a modem with a top speed that exceeds that of your broadband plan.
Once you find the best router for your home, set a Deal Alert. We'll let you know as soon as a new offer is posted to our forums so you never miss a good deal. You should also browse through deals on our Router Deals page to find all of the current offers.
Up Next: Dell's All-New XPS 17 Is the Smallest Laptop of Its Kind
---
Any product or service prices/offers that appear in this article are accurate at time of publish, and are subject to change without notice. Please verify the actual selling price and offer details on the merchant's site before making a purchase.