Can't Get to Hawaii? Beat Winter Blues with Tech Designed to Lift Your Mood
Great deals on tech to help you beat seasonal sadness.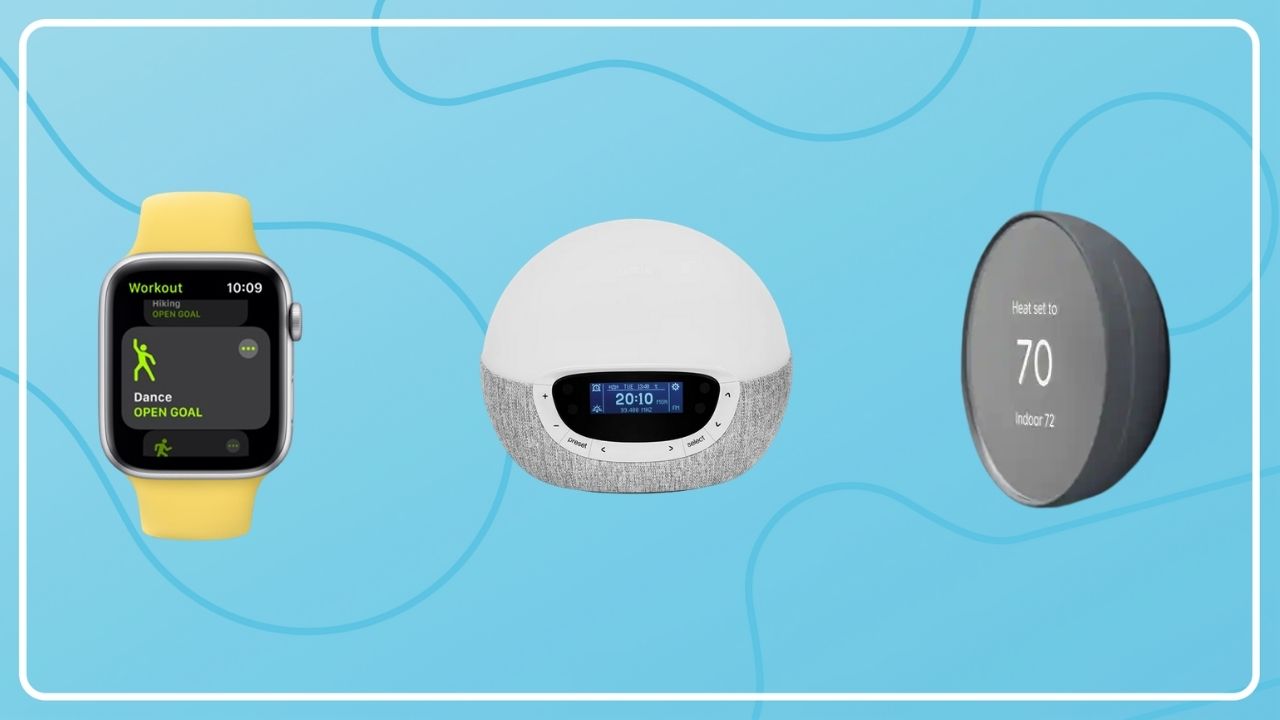 Many people can find themselves struggling with feelings of sadness as dark winter days drag on. I'd venture to guess that moving to the tropics is the easiest and best way to avoid seasonal depression, but since a permanent trek to a tropical island isn't in the cards for most of us, we can turn to tech that's more accessible to help lift the emotional fog.
Seasonal affective disorder (SAD) is the term for this "winter sadness," but even if you don't have a diagnosis, your feelings are just as valid — and you deserve the best tools, tips and tricks to help avoid or turnaround the winter blues.
If you struggle with the winter blues, try out one or all of the items on this list to make every day sunny and happy, no matter the weather outdoors.
1. Go to Sleep with a Sunset and Wake Up to a Sunrise in Your Bedroom
Credit: Amazon
A big contributing factor to seasonal depression is the fact that the hours of daylight get shorter. Sunshine is absolutely vital to your overall well-being, and when you're up before the sun, things can get wonky. A sunrise alarm clock, also called a dawn simulator, may make your mornings more pleasant.
These alarm clocks (like the Lumie Bodyclock Shine 300, which I've been using for months and adore) slowly brightens up your room with soft, natural light that mimics a natural sunrise. The light alone might be enough to gently wake you, but you can also add nature sounds or ambient noise to ensure your eyes open. It also claims to help you sleep better by replicating a soothing sunset as it dims for you in the evening.
The Lumie Bodyclock Shine 300 is not a budget buy at $159.00, but it's more than worth it if you struggle to wake up during the winter and better sleep is priceless. The machine also comes with a three-year warranty.
2. Sign Up for a Free Treadmill and Do a Morning Run (or Walk) in Hawaii, Italy, Brazil…

Scientific studies show that physical activity is an effective antidepressant — just as effective as antidepressant medication in some cases in fact. Plus, regular exercise (even as little as 1 hour) can prevent future cases of depression by up to 12 percent, according to some research.
Not only will a daily walk or run help you overcome symptoms of depression, but you can simulate a tropical environment in your home with the iFit training app and ProForm Carbon T10 Treadmill — currently on sale for free with a three-year family subscription to the iFit app.
I use the iFit app with my treadmill at home and love running along the coasts of Hawaii or through the hills of South America following the many personal trainers on the app. May I also suggest walking or running the streets of Venice, Italy as well! The video experience is really superb and high-quality, as are the coaching tips.
You'll pay $39 per month for 36 months to access iFit and all the workout and trainers (with no interest) for a total of $1,403, saving you $1,299 compared to buying the treadmill by itself (it sells for $2,702) with no access to the (destination) workout videos.
I don't know how much better a combo can get: Free stuff, exercise and quick jaunts to tropical locations comprise a trio designed for curing winter blues.
Slick Tip: Keep an eye on ProForm because the company runs these deals frequently (recently, ProForm offered a treadmill and also a Peloton-like bike for free for signing up for an iFit membership,).
See ProForm Free Treadmill Deal
3. Stay Motivated with Deals on a New Apple Watch

As good as exercise is for the mind and body, seasonal depression can easily kill incentive and dampen the best intentions. Overcome the mental and physical sluggishness that comes with winter depression by getting a deal on a new Apple Watch, which can keep you motivated throughout the day.
Wearing an Apple Watch may encourage you to take more walks outdoors (sunshine and exercise: a one-two punch for managing winter blues), practice deep breathing, eat nutritious meals, stay hydrated and stick to a routine — all things that help combat sadness.
Related: 5 Free Fitness Apps for Beginners and Couch Potatoes
There's no need to get the latest and greatest, as earlier versions of the Apple Watch have many of the same capabilities as the pricier Apple Watch Series 6.
Find the Best Apple Watch Deal
4. Make Getting In and Out of Bed a Pleasure with a Google Nest Thermostat

Ah, finally, it's time to slip into bed. Prevent winter bedtime shivers with the new Google Nest, which at $129.99 is oodles cheaper (yet just as functional and even more attractive) than its predecessor. Thanks to Google Nest's scheduling capability, you can warm up your home slowly, so your bedroom reaches the optimal temperature as soon as you crawl in or out of the covers.
Slick Tip: Google Nest can also help you save energy and money when you're not home because it can automatically adjust itself using motion sensors that detect a lack of movement. Anyone with seasonal depression also knows forgetfulness can become a problem, and Google Nest continues to help out here: It alerts you when you need a new AC filter or if something is off with your HVAC system.
Perfect temperatures, money saved and peace of mind — is there anything Nest can't do?
Check Price for Nest Thermostat
---
How to Save No Matter Where You Shop or What You Buy
Navigate multiple sales at once by setting Deal Alerts on Slickdeals for items you need and are already shopping for, and by checking our coupon pages for current promo codes for your favorite stores.
You can also download the Slickdeals app for iOS or for Andriod to your phone to save you money when you shop online. See all active deals our community of over 12 million active deal hunters have found and uploaded and easily search and browse items to make sure you're getting the lowest price on the internet. You can also set Deal Alerts using the app to get notified on your phone whenever the item you want is on sale at the price you want to pay.
Up next:
Our editors strive to ensure that the information in this article is accurate as of the date published, but please keep in mind that offers can change. We encourage you to verify all terms and conditions of any product before you apply.