10 Best Price Mistakes and Shopping Glitches of 2017
Let's look back at some of this year's too-good-to-be-true price mistakes.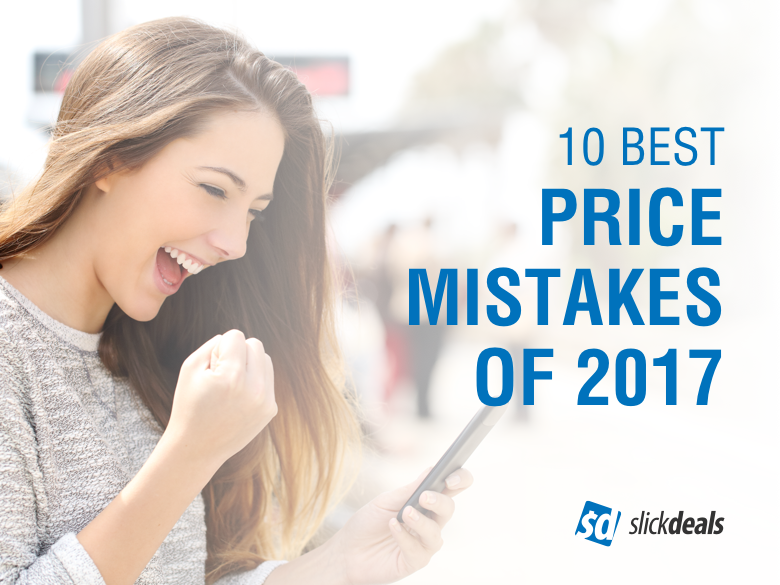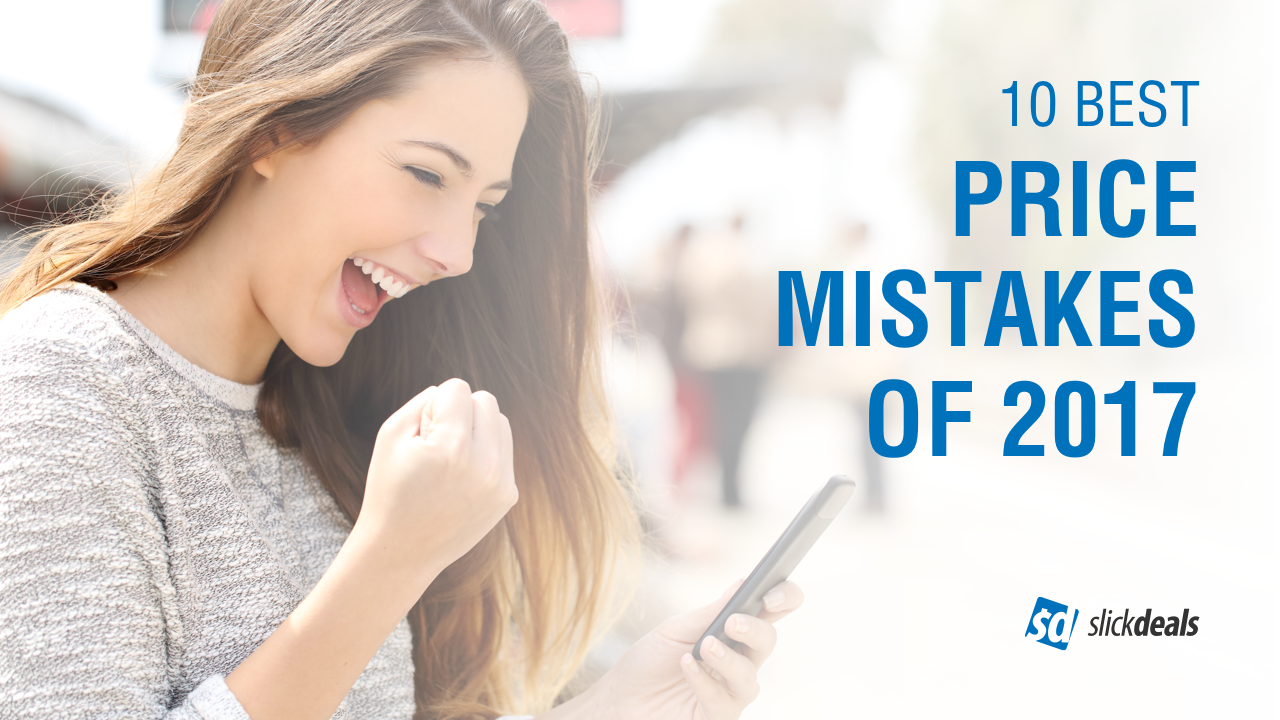 Author's Note: Sorry for setting off all of your Deal Alerts! But how am I supposed to talk about price mistakes without using the term "price mistake"? If you're reading this on the mobile app, please switch to mobile web or desktop.
Saving money is always a great feeling, but when you take advantage of a "discount" that makes you question your morality, there's a level of excitement that's nearly impossible to duplicate.
Let's take a look back at the top 10 price mistakes and shopping glitches found on Slickdeals in 2017.
1.)  Free Additional Item(s) at Toys"R"Us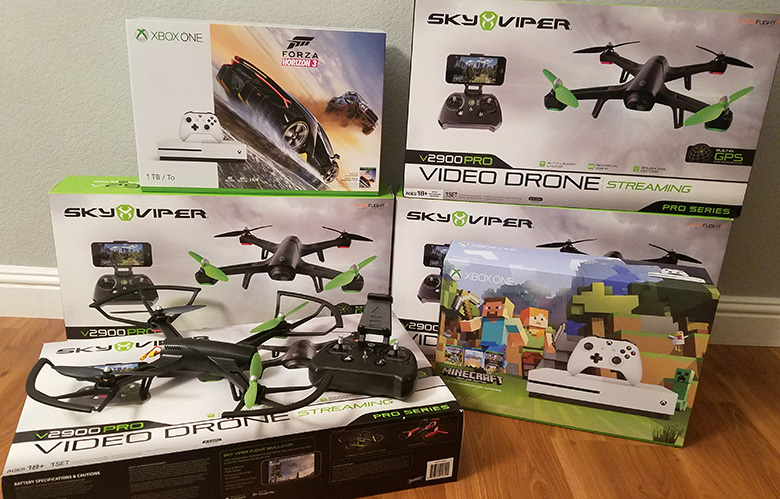 Toys"R"Us offered a coupon code for buy one get four free Skylanders toys, but the shopping cart allowed you to add any four items from the entire store for free.
Naturally, we added the most expensive things we could think of and selected in-store pick-up. Those who didn't get cancellations were able to score free Xbox One S consoles, drones, and more.
Then Toys"R"Us filed for bankruptcy protection a couple weeks later. Coincidence? Maybe it's the SD effect…
threadID: 10485044
2.) Unlimited Free Echo Dots from Amazon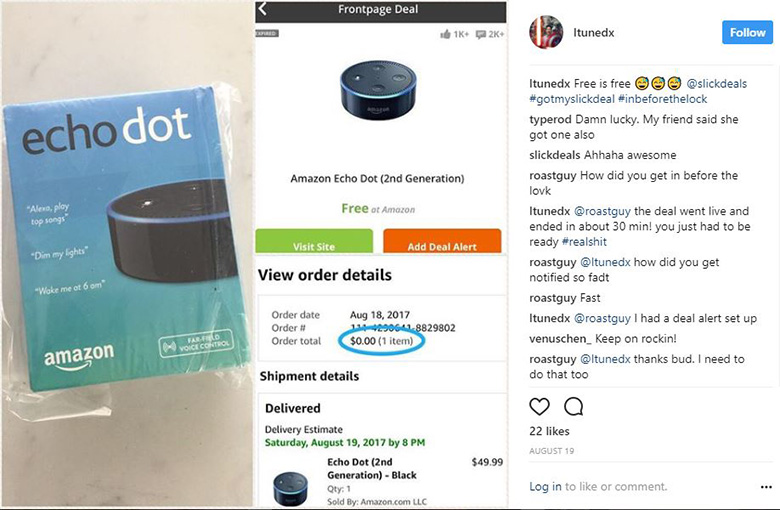 When you added an Echo Dot (2nd gen) to your Amazon shopping cart, a $49.99 Audible Promo discount automatically applied itself, making the item completely free.
It was clearly a glitch because there was also no redemption limit, meaning you could order multiple free Echo Dots. Amazon eventually caught on when people started ordering in large quantities.
threadID: 10476772
3.) Free Polo Shirts from Jos. A. Bank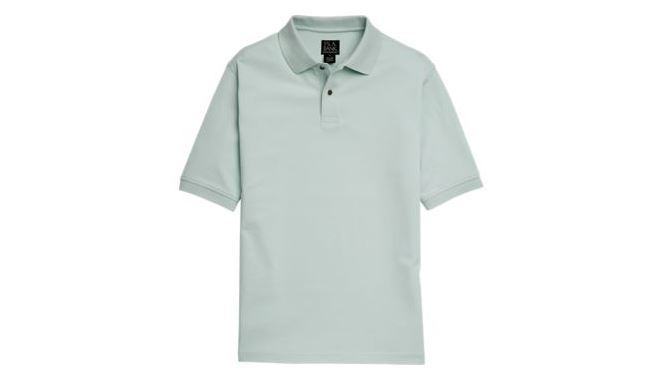 No credit card required for this price mistake — you just had to add the item(s) to your cart and enter your shipping address for a grand total of zero dollars with free shipping.
threadID: 10857879
4.) $6 Coleman 30″ x 80″ Comfortsmart Deluxe Cot from Walmart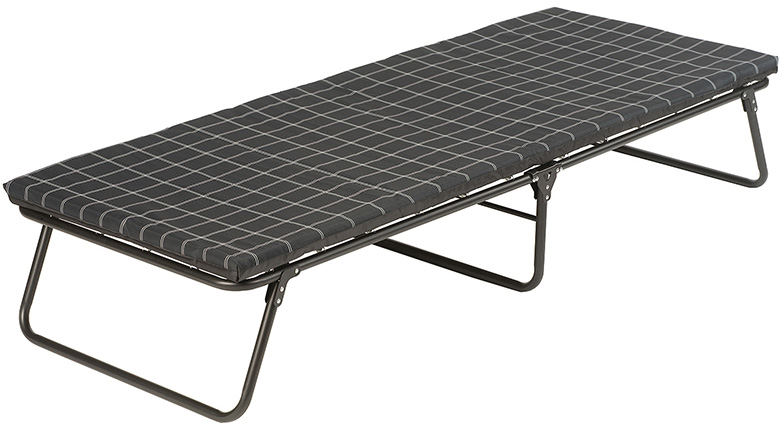 This price mistake was found by yours truly while doing research for another story. Walmart's in-store pick-up discount lowered the price of this $80 Coleman cot to $6.10.
There was plenty of time for Walmart to cancel this deal, since it took about two weeks for the cots to arrive at their respective stores for pick up, but it seems like everyone got theirs, including people who ordered 30+ cots.
It wasn't all greed and trolls though, as many people donated their spare cots to charities and shelters.
threadID: 10132480
5.) Free Google Home with a 1-month Subscription of NY Times

The New York Times offered a free Google Home smartspeaker for new subscribers when they signed up for a pre-paid annual subscription or a month-to-month annual subscription.
What the Times forgot was that its usual terms and conditions allow you to cancel your month-to-month annual subscription at any time. So once everyone claimed their free Google Home from the Google Play Store via a 100% off coupon code, subscription cancellations started flooding the NY Times customer service line. In the end, the Google Home essentially cost you $16.99 (if you remembered to cancel your subscription right away).
threadID: 10622832
6.) $20 for Almost Anything at Pep Boys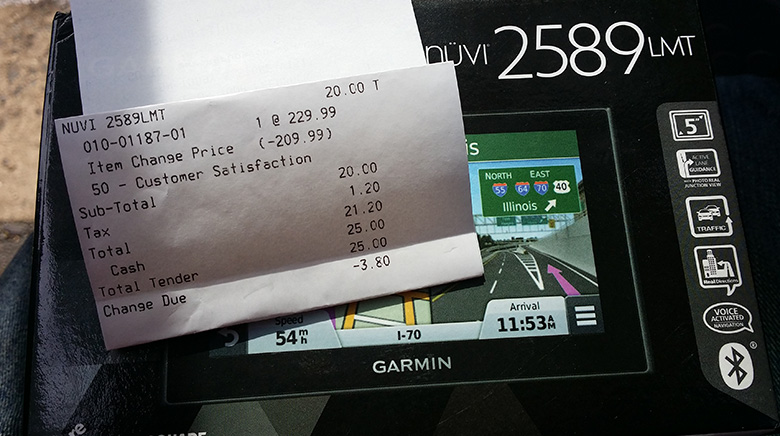 In another case of a rogue coupon code, this one lowered the price of just about any item at Pep Boys to $20, regardless of its original price.
In-store pick-up was the key here as Pep Boys caught on fast and cancelled most orders, but a few lucky people in our office were able to snag $500 radar detectors for $20.
Some stores even tried to hold ready-for-pick-up items hostage, but calm nerves and sound reasoning helped our very own Lyndzi walk out of the store victorious.
threadID: 10355688
7.) 90% off Air Hogs FPV Race Car with Headset and App

An inexplicable price drop at Target turned a $100 Air Hogs first-person race car into a $10 high-tech stocking stuffer.
Spoils went to those who chose in-store pick-up — these automated fulfillment systems are usually separate from any other division so you can grab-and-go before anyone realizes what happened.
threadID: 10637852
8.) 250GB Solid State Drive for $20 from Dell
We're guessing a typo on Dell's website made a 250GB WD Blue Solid State Drive cost only $19.99 with free shipping.
While a few people actually received these SSDs, many were left with a sour taste in their mouths as Dell cancelled, intercepted, and claimed people refused shipments, all while failing to automatically issue refunds.
After 300 pages of comments and some helpful tips from the community, everything seems to be back in order, but this price mistake cost Dell a lot more than some dollars lost.
threadID: 9636776
9.) BOSE QuietComfort 25 Noise Cancelling Headphones for $60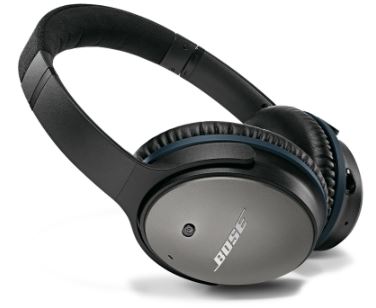 Remember double coupon days at the grocery store? Well, BOSE accidentally applied a $120 off coupon code twice in the shopping cart, bringing a $300 pair of wired noise cancelling headphones down to $60 — a much more accessible price point.
There was no mention of "price mistake" in the deal thread, so this one was just for those dedicated few who keep an eye on the site.
threadID: 10820439
10.) $1,200 off a Microsoft Surface Pro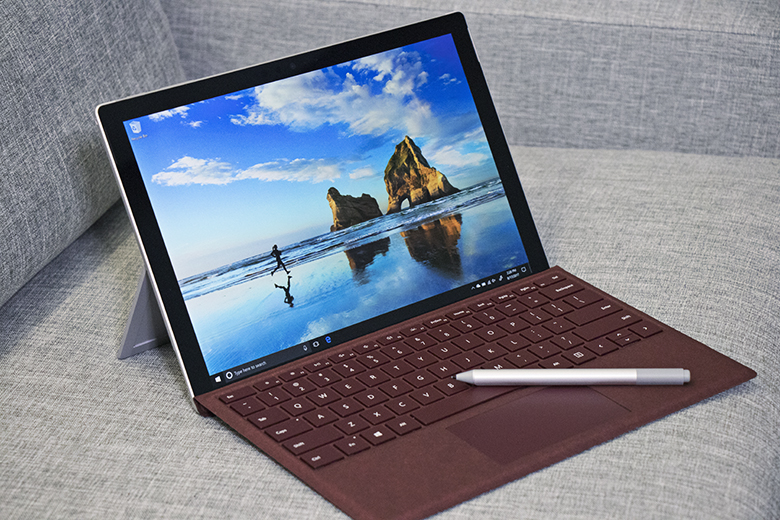 A price mistake doesn't necessary mean something is "cheap" — $1,200 off of a top-of-the-line Microsoft Surface Pro that normally retails for $2,699 is definitely worthy of some excitement.
Looking through the comments, some managed to have their Surface Pro shipped, while others used price matching or price protection strategies to get this advertised price.
threadID: 10508464
How to Make Price Mistakes Work in Your Favor
Like the label suggests, a price mistake is an abnormality, so you should feel lucky when you stumble upon or, and even better, take advantage of one. These are fleeting opportunities, and staying ahead of the masses is key.
Here are some tips that may help increase your chances of successfully securing a product with a price mistake.
Set a Deal Alert
Knowing about a price mistake is 99% of the game. Set a Deal Alert for keywords "price mistake" and download the Slickdeals mobile app (iTunes, Google Play Store) so you can receive an immediate push notification when a match occurs.
Of course, the more people that know about a price mistake, the faster the merchant could take notice, so some savvy users have been switching to using words like "glitch", "error", or simply "mistake" in an effort to set off fewer Deal Alerts. Choose your words wisely.
Also, be sure to set the parameters of your Deal Alert to "any" rating, and opt for instant notification — e-mail delivery is the default, but you can also select "Mobile Push Notification." Most price mistake threads will have negative votes in an effort to hide them, so make your search criteria as loose as possible.
Choose the Fastest Shipping Method
Fulfillment and billing departments are usually separate entities, and with stores trying to offer faster shipping, many of the fulfillment instructions are automated. This means that when you opt for the fastest shipping method, your package could be on the delivery truck before anyone knows what happened.
In-store pick-up is always the best option because it's usually ready within an hour. Otherwise, don't be afraid to pay for overnight shipping. If the additional cost of expedited shipping helps you secure an otherwise cancelled price mistake, it's totally worth it.
Do Not Contact the Retailer
Price mistakes get cancelled because retailers see something out of the ordinary, like a sudden increase in purchase orders. Don't draw extra attention to a price mistake by contacting customer service to ask where your order is or if you can get a price match for an out of stock item. This is a sure-fire way to get your deal cancelled, along with everyone else's. Just place your order and leave it to the universe.
*****
How many of these price mistakes were you able to get? We couldn't list all of the price mistakes that happened during the year, so tell us about your favorite in the comments below!
Our editors strive to ensure that the information in this article is accurate as of the date published, but please keep in mind that offers can change. We encourage you to verify all terms and conditions of any product before you apply.