Take a Deep Dive Into the Infamous "100 Baby Challenge"
In 2021 you can speedrun a family.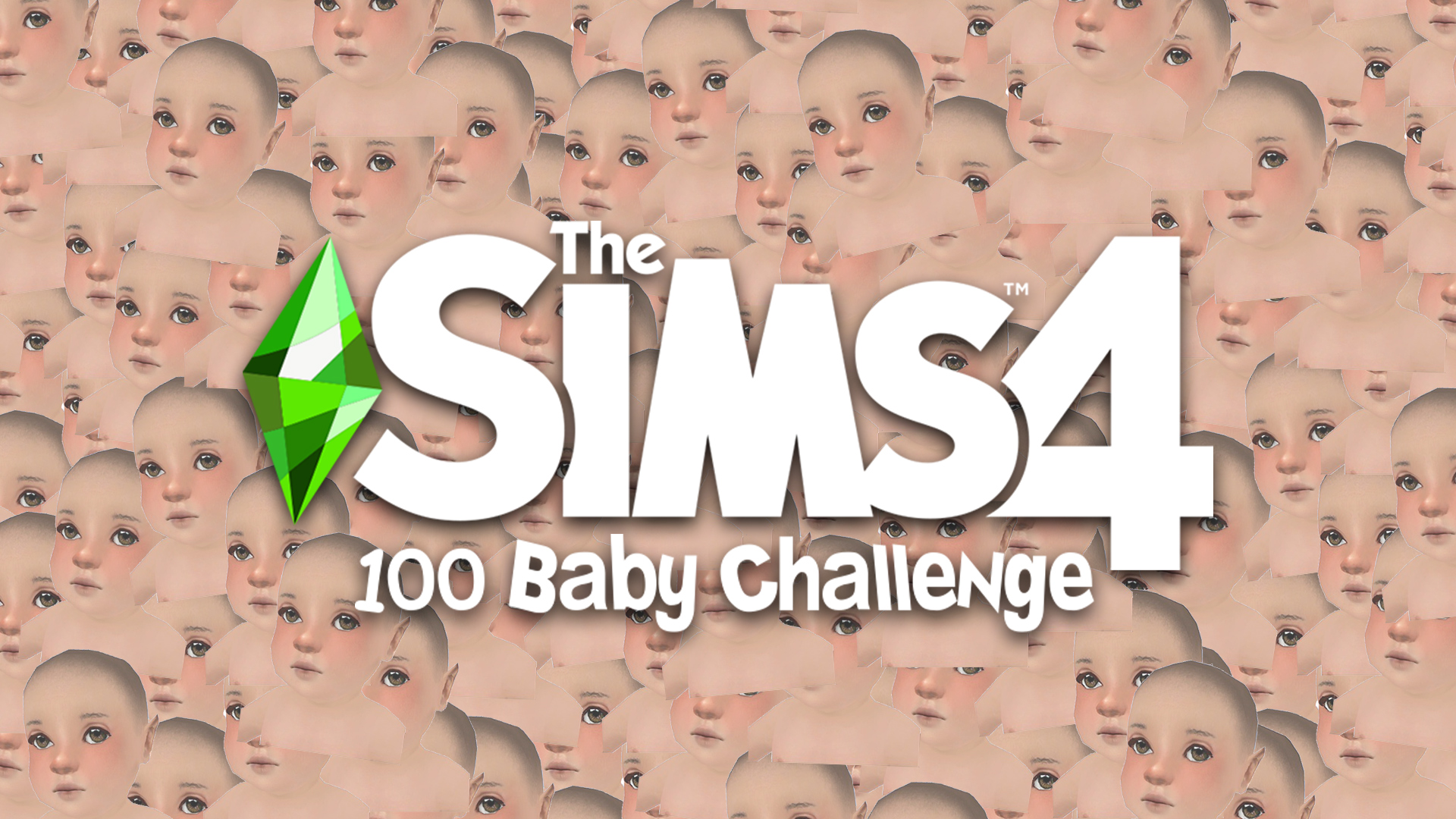 As exciting as "social experiments" sound in theory, the whole "ethical oversight" thing can really put a damper on the scope of your research. Thankfully, we live in an age where it is easy to simulate sordid family dramas, psychological horrors and "really weird looking guys" without fear of reproach. On top of that, you can do it all from the comfort of your couch.
For over 20 years, The Sims has inspired ingenuity, curiosity and depravity all in equal measure. Anyone can make a family, get wildly rich and set a grease fire in the kitchen, but truly debased simulation goals require a certain level of panache. As one of the longest-running metagames in the Sims franchise, nothing embodies the spirit of the game quite like the infamous "100 Baby Challenge."
Excuse Me, What is the "100 Baby Challenge?"
Different Sims games and expansion packs come with specific rules and strategies, but the objective of the 100 Baby Challenge remains the same across all platforms. Create a "matriarch" Sim and try to birth and raise 100 children in as few generations as possible.
This challenge has been popular among Sims fans for over 10 years, but interest has skyrocketed in recent months. Perhaps in the pandemic-induced absence of "going places" and "meeting people," people are looking to simulate these experiences in The Sims?
The Sims 2
The first known iteration of the 100 Baby Game originated on Mod the Sims, a popular tutorial and modification site. A Simmer by the name of AndreaCat posted "The Cheesecake Challenge" for The Sims 2 on January 29th, 2010. When a pregnant Sim eats a slice of cheesecake, there is a greater probability of twins (and other multiple births, if using the Triplets and Quads mod). Consistent multiple births are important, as The Cheesecake Challenge must be completed within 50 births.
The Sims 3 and 4
In the absence of the cheesecake mechanic unique to The Sims 2, the 100 Baby Challenge does not have a birth limit. You can spread your matriarch's progeny over as many generations as you'd like, but the "challenge" aspect rewards efficiency — especially considering how long your average 100 Baby Challenge takes to complete, with some attempts lasting over three years. If your matriarch enters old age and can't have any more babies, her youngest daughter takes over.

How To Complete the 100 Baby Challenge
Even if the 100 Baby Challenge isn't too competitive or record-oriented, the tight-knit Sims community adheres to a consistent set of rules. There are plenty of randomized elements and choices that can change the trajectory of your behemoth family venture and keep the experience interesting without the use of illegal mods, nannies or adoptions.
Some requirements seem pretty intuitive:
Each child must have a different father. In a way, this is also the "100 First Dates Challenge."
Your matriarch can live anywhere she can afford with her starter fund, and all personality types and physical attributes are acceptable.
You cannot use cheats or mods that speed up the game, allow more than eight Sims in a single household or any other tricks that give an unfair advantage over other users.
All 100 babies must grow to the young adult stage while living at home.
From an outsider's perspective, other rules for the challenge might seem a bit unusual:
Sims who have died can't move back into the house in ghost form.
Underage Sims who have been killed or taken by social services do not count towards your 100 Babies.
The gender of an unborn baby can't be influenced by eating strawberries and carrots or by listening to pop and alternative music.
Matriarchs are allowed to use the wishing well, but wishing for additional children is forbidden.
The Sims 4 DLC Deals

Want to stock up on cool objects, environments and game mechanics before starting your new family? Here are a few popular downloads for The Sims 4.
Have your eye on a certain title? Set a Deal Alert and forget it — we'll let you know when your game of choice goes on sale.
More ways to stay entertained at home:
Our editors strive to ensure that the information in this article is accurate as of the date published, but please keep in mind that offers can change. We encourage you to verify all terms and conditions of any product before you apply.