'Pelotons' for Everyone This Holiday Season!
Put a new spin on your home gym with a stationary bike.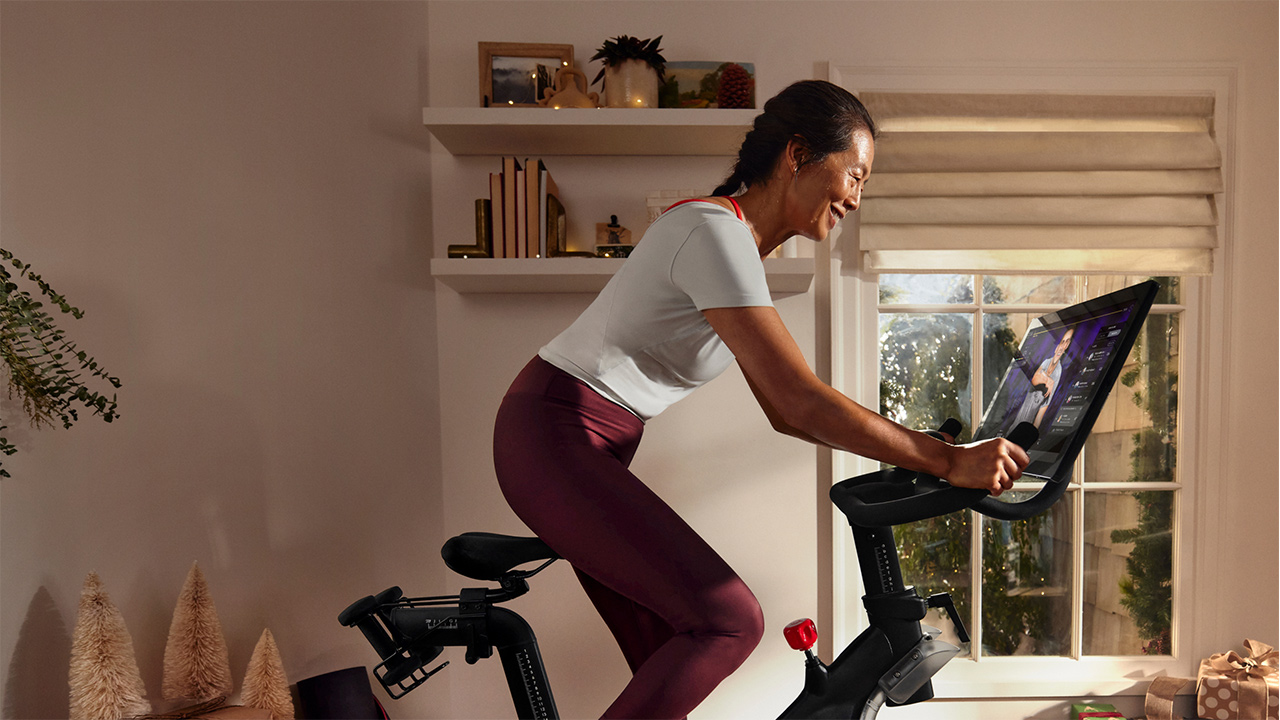 With the winter season upon us, a fitness routine can be a struggle, especially if you'd rather stay indoors and sip on hot cocoa than go out for a jog or trudge to the gym in the cold. No need to worry because an exercise bike is an excellent solution to stay on track with your workouts goals. Not only are they a perfect way to add exercise into your daily routine, but they help to work your abs and build your glutes all from the comfort of your home.
Holiday deals on fitness equipment are here, and we've done all the work for you to find a stationary bike that will fit your budget and lifestyle. Check out these deals that will prevent your wallet from taking a hit while keeping you fit. 

You Can Pay for the Peloton Name, But Save With Holiday Sales 
Peloton is often viewed as the gold standard of bikes with its live and interactive classes. While many people do love them, there's no mistake that they are not cheap. If you're looking to invest in one, this may be the best time to pull the trigger. Peloton is currently offering $450 off their bike+ basic package which caters to all fitness levels. Don't worry if you aren't a cross-country cyclist; you will still get an effective, full-body workout from this machine.
Shop Peloton for other bike packages on sale during their current sale event. These deals also come with free shipping and two free months of membership ($78 value), and arrive in time for the holiday since they ship in 1-2 weeks.
Plus the money that you'll be saving on an expensive gym membership can be used to pay for your all-access membership ($39 a month) that includes unlimited access to a library of live streaming and on-demand classes, scenic rides, challenges in addition to real-time performance tracking.
Popular Affordable Peloton Alternatives
For those who are looking for an exercise bike that will give you some but not all of the Peloton experience for a lesser price, the MYX bike is a great choice. The bikes are designed to deliver a supreme interactive spin class workout with key features including:
A sleek interactive touchscreen tablet
A heart rate monitor
Access to thousands of workout class options
Pairing capability with Apple Watch
MYX offers two bike options: the MYX II and the MYX II Plus, and right now during their Black Friday Sale, you can save $250 on both exercycle models offered in black or white when you use the code GEARUP250 during checkout.
MXY II – Sale Price: $1,149 | Reg. Price: $1,399 | Savings over a Peloton: $996
MXY II Plus – Sale Price: $1,349 | Reg. Price: $1,599 | Savings over a Peloton: $796
Pleases Note: The MYX bikes only offer live workout classes on the web and mobile app; however, their platform is amazingly flexible and you will be able to stream a plethora of fitness classes that consist of cycling and non-cycling workouts for $29 a month, compared to $39 a month for Peloton's live classes.
Slick Tip: During the Black Friday sale, MYX Fitness is throwing in a free weight rack ($150 value) when you purchase the MYX II Plus while the MXY II comes with a free stabilizer mat ($65 value). Both bikes also come with free shipping and free assembly ($200 value).
Additional "Studio" Cycles on Sale*:
NordicTrack Commercial Studio Cycle – Sale Price: $1,499 | Reg. Price: $2,199 | Savings over a Peloton: $646
Bowflex C7 Bike – Sale Price: $899.99 | Reg. Price: $1,499.99 | Savings over a Peloton: $1246
Echelon Connect Sport Indoor Cycling Exercise Bike – Sale Price: $497 | Reg. Price: $599 | ​​Savings over a Peloton: $1648 
*Note: (Must use your own tablet or smartphone to stream classes)
Save Now on Classic Recumbent Bikes Under $200
Compared to a standard exercise bike, the recumbent bike has a wider seat, cushion support for the back and pedals located in front rather than in line with the body like on an upright bike. This style is often chosen by many because it's simply more comfortable than the traditional cycle bike. These bikes are great options for those new to working out, recovering from an injury or dealing with certain health conditions. Here are some highly-rated recumbent bikes currently on sale:
MaxKare Recumbent Exercise Bike – Sale Price: $187.99 | Reg. Price: $399.99 | 53% Off 
Schwinn 270 Recumbent Exercise Bike – Sale Price: $649.99 | Reg. Price: $799.99 | 19% Off 
Nautilus R616 Recumbent Bike – Sale Price: $499.99 | Reg. Price: $599 | 17% Off 
Early Holiday and Black Friday Deals:
Our editors strive to ensure that the information in this article is accurate as of the date published, but please keep in mind that offers can change. We encourage you to verify all terms and conditions of any product before you apply.