Never Waste Pricey Avocados Again with Genius Air Fryer Hack
The latest must-have kitchen appliance can ripen expensive avocados in just minutes.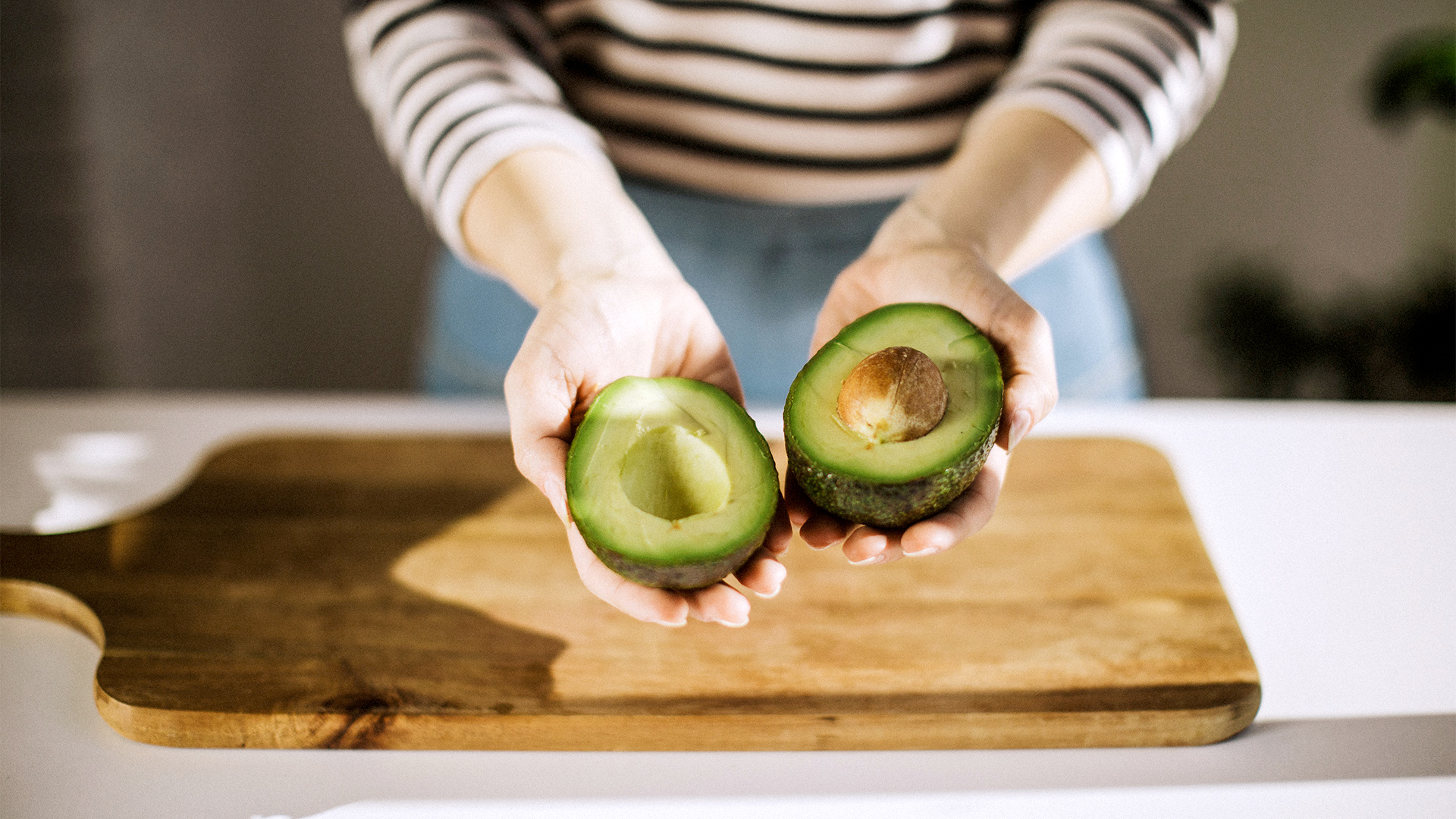 Avocados are notorious for leaving home chefs in the lurch by going from hard and unripe to a mushy and unusable mess seemingly overnight. (I myself have three inedible mush balls with an original value of $10 sitting on my kitchen counter right now.)
Now an Australian woman is coming to the rescue with a genius trick to ripen somewhat hard avocados in no time, saving meals and money by ripening your otherwise unusable avocados.
According to an article in the Mirror, the mom discovered the hack and posted it on a private Facebook Group "Air Fryer Recipes Australia" after she couldn't find a ripe avocado for the guacamole she was making for her family's taco night and stumbled upon the secret.
Air Fryers: The Kitchen Gadget That Does It All
The woman had read in the past you can ripen avocados in the oven, so she googled around and realized air fryers work, too. "Air fryers, is there anything they can't do?!" she marveled.
She shared her version of the air fryer tip: wrap the unripe avocado in tinfoil, stick it in the air fryer, set the temperature to around 200 degrees and leave it there for 10 minutes or however long is necessary. She noted the air fryer hack was a success and the avocado ripened perfectly.
"I'd recommend that you let it cool in the fridge before using, but it works!" she wrote, adding, "I'd always rather a normal ripe avocado, but this works in a pinch."
Aspiring and seasoned chefs alike can now add quickly ripening avocados to the long list of the benefits of owning an air fryer.
Arm Your Kitchen Arsenal with One of These Air Fryer Deals To Save Your Meal and Your Money:

While we knew the air fryer was a magical appliance (any machine that can make fries with air instead of oil is a wizardly dream-maker), now that we know it can also turn rocks into "kitchen gold" on-demand, it's now a must-have kitchen essential.

1. Best Choice Products 16.9-Quart 10-in-1 Family Size Air Fryer at Walmart – Sale Price: $139.99 | Reg. Price: $254.99
2. GoWISE 7-Quart Air Fryer with Dehydrator and Stackable Racks at Target – Sale Price:  $81.99 | Reg. Price: $113.99
3. PowerXL 5-Quart Single Basket Air Fryer at Target- Sale Price: $59.99 | Reg. Price: $99.99
4. GoWise 3.7-Quart Digital Air Fryer at Walmart- Sale Price: $59.99 | Reg. Price: $79.99
5. Aria 2-Quart Ceramic Retro Air Fryer at Walmart – Sale Price: $38.99 | Reg. Price: $59.99
---
How to Save No Matter Where You Shop or What You Buy
Navigate multiple sales at once by setting Deal Alerts on Slickdeals for items you need and are already shopping for, and by checking our coupon pages for current promo codes for your favorite stores.
You can also download the Slickdeals app for iOS or for Andriod to your phone to save you money when you shop online. See all active deals our community of over 12 million active deal hunters have found and uploaded and easily search and browse items to make sure you're getting the lowest price on the internet. You can also set Deal Alerts using the app to get notified on your phone whenever the item you want is on sale at the price you want to pay.
Up Next: 
Foodies, Expand Your Le Creuset Collection at Outlet Prices Year-Round
5 Free Fitness Apps for Beginners and Couch Potatoes
4 Compact Treadmills That Cost Less Than a Gym Membership
Our editors strive to ensure that the information in this article is accurate as of the date published, but please keep in mind that offers can change. We encourage you to verify all terms and conditions of any product before you apply.