7 Things We Want in the New AirPods Generation
From longer battery life to more colors, here's how'd we improve the wireless earbuds.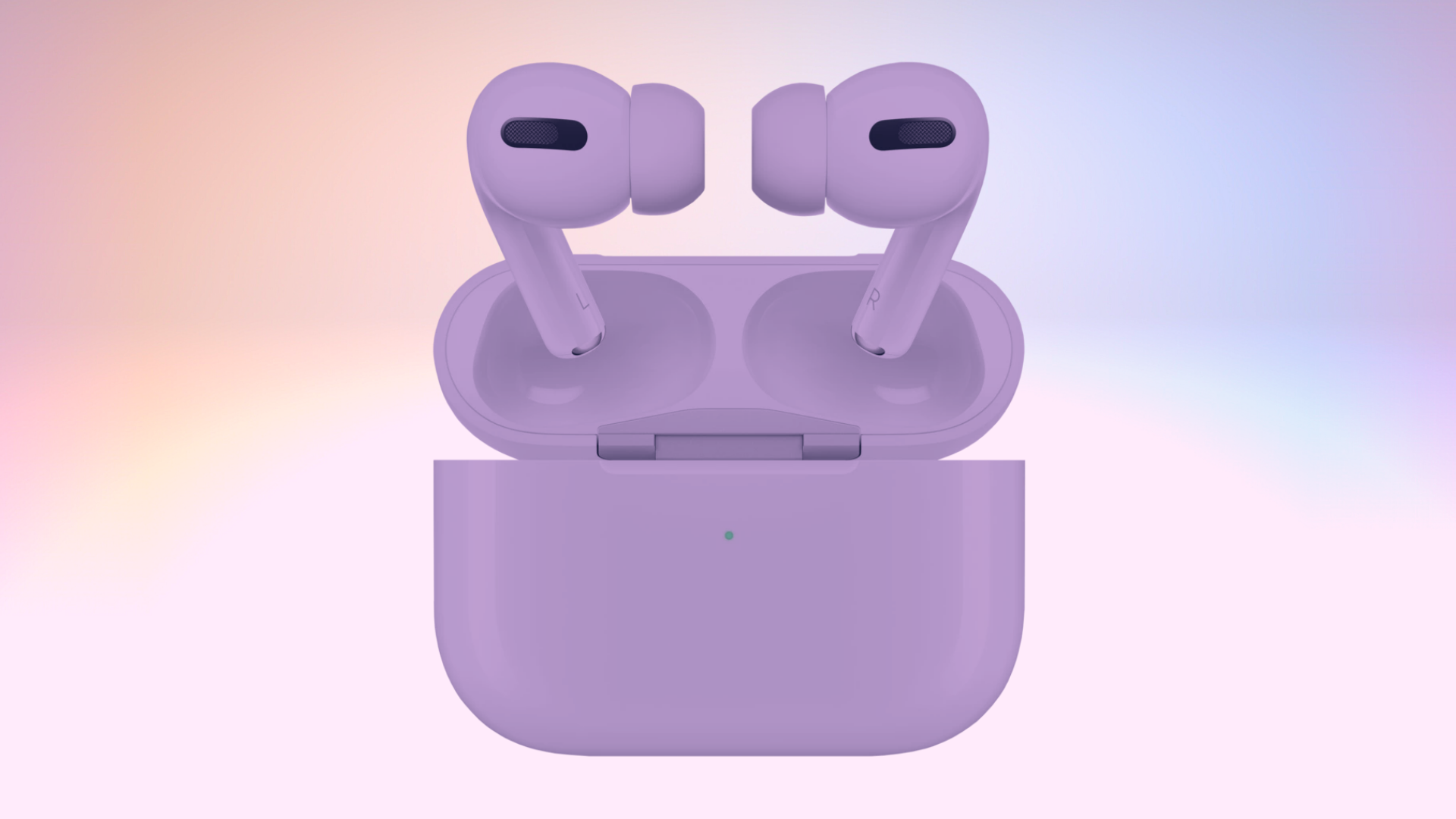 Before you jump the gun on a set of current-generation AirPods, you should know that rumors of an updated line have been stirring over at Apple HQ. This new generation of AirPods and AirPods Pro are tentatively hitting the market sometime in 2021 (or as late as 2022 in the case of new AirPods Pro), but there are no official release dates at this time.
If you've been on the fence about Apple's wireless earbuds due to missing features or issues with the design, the upgrades present in the new AirPods 3 and AirPods Pro 2 may make you want to hold out another year or two before replacing your current headphones. However, for the frugal shoppers among us, you can find the current-generation of AirPods at some pretty amazing prices right now.
As you sit, wait and dream about shiny new AirPods, ask yourself—what would your dream AirPods look like? There are no right or wrong answers, even Apple has gone back and forth over whether the stem is helping or hurting the wireless earbuds' form and function. No matter your personal inclinations, there are a few key improvements that most can agree with.
In a Perfect World, AirPods Would Have…
More Colors
This might not improve the sound quality or durability of the new AirPods, but come on—the iPhone 12 comes in five colors, why are we still stuck with white AirPods? Most AirPod competitors come with a black option at least, if not even more color variety. Plus, every speck of dust, dirt and grime is painfully visible on white earbuds.
Device Bundles
With the iPhone 12, Apple will no longer include wired earbuds in the phone's box. This controversial decision will likely be frustrating for excited iPhone buyers who want to enjoy music on their new device. Bundling a pair of AirPods with new iPhones and Apple Watches makes perfect sense—at the very least, Apple should include the option to purchase both at once for a discount.
A Lower-Priced Option
Apple expects for us to spend $149 (or more) on some midrange wireless earbuds, in this economy? Lifestyle AirPods users are willing to eat the cost for a tried and true product, but many prospective buyers opt for wired earbuds or competing wireless ones due to the prohibitive cost of AirPods. Similar to the budget pricing of the iPhone 12 mini, Apple should sell a lower-cost AirPod option for under $100.

Ear Tip Customization for Regular AirPods

According to Bloomberg, this dream might actually become a reality. Ear tips have dramatically improved the AirPods Pro listening experience, and standard model owners should enjoy the same luxury. Unfortunately, it looks like the third generation of standard AirPods will not have the noise cancellation feature found in current AirPods Pro earbuds.
Airplane Mode
If you've ever tried watching an in-flight movie using your AirPods, it was likely a pretty arduous experience. This is true anytime you try to connect your AirPods to a device that doesn't feature built-in Bluetooth compatibility, but the oversight is especially egregious on a plane, as AirPods also don't have noise cancellation.
There are Bluetooth adapter dongles that can plug right into the provided AUX port, but they can be unwieldy, require charging and cost more than a pair of midrange wired earbuds. An Apple-made adapter would likely work better with AirPods than most of what's currently on the market—why not include it with the headphones themselves?
High-End Audio and EQ Options
Given the breadth of competition from high-end audio manufacturers, it would behoove Apple to cater to the audiophile market. Hi-res audio streaming support and customizable EQ features would be a major selling point for audio aficionados, bass-boosted music fans and those who are hard of hearing.

Improved Battery Life
Offering up to five hours of listening time on a single charge, AirPods are woefully behind the competition when it comes to battery life. For $60 less than a pair of standard AirPods, the Lypertek Tevi boasts up to 10 hours of listening time on a single charge. To Apple's credit, it looks like a longer-lasting battery is in the works as the new AirPods prepare to enter production.
All told, it's too early to know exactly what the upcoming generation of AirPods has to offer. If you want to take advantage of the buzz surrounding the new earbuds, this could be a nice time to score a nice discount on an older model. Set up a
Deal Alert
and we will let you know when your choice of AirPods go on sale within your preferred price range.
You May Also Like: AirPods Pro Reviews: Experts Weigh in on Apple's Premium Wireless Earbuds
Our editors strive to ensure that the information in this article is accurate as of the date published, but please keep in mind that offers can change. We encourage you to verify all terms and conditions of any product before you apply.