Peanut Butter and Cream: Save Yourself a Trip to the Store with These Amazon Deals
Save Yourself the Travel Time and Some Dollars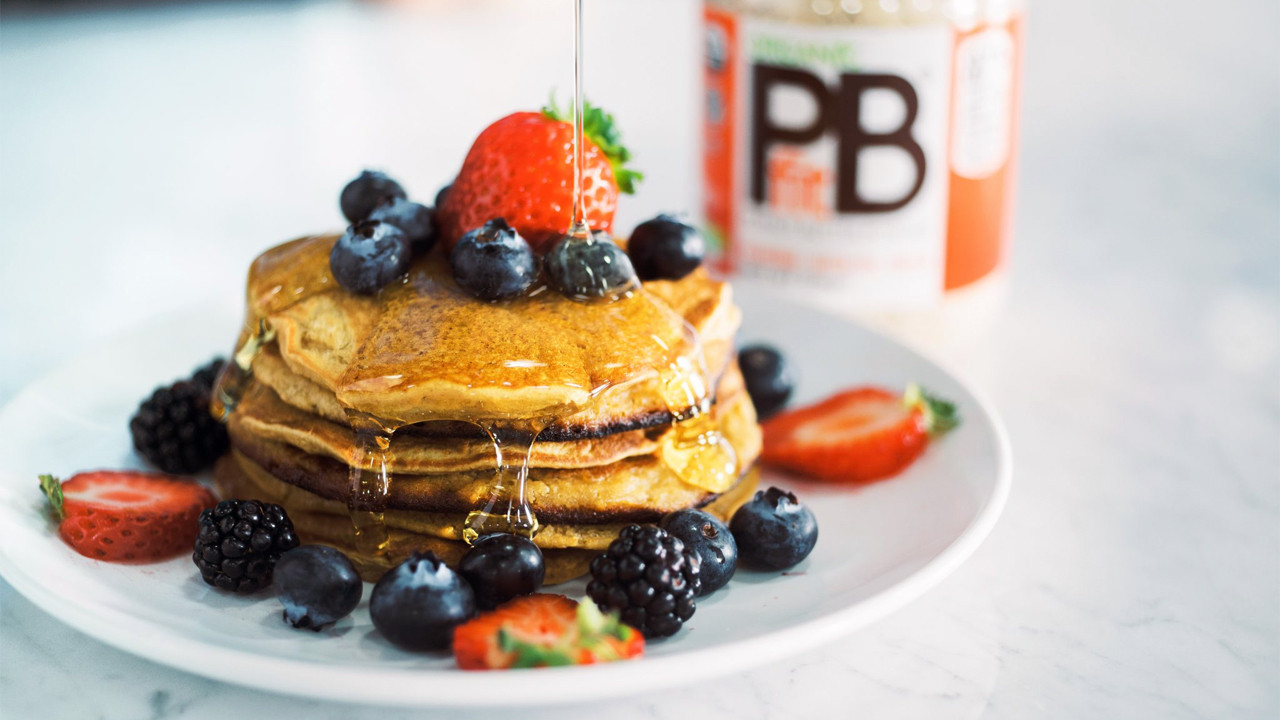 Amazon is always the place to save, and these three deals pack a punch. Whether you buy them regularly and want to snag a deal or just want to give these products a try for a discounted price, now is a good time!
All three of these deals require Amazon's Subscribe & Save service to access the full savings. However, it's worth noting Subscribe & Save subscriptions can be canceled at any time, so if you end up not liking the products you can cancel before your next order ships.
30 oz PBfit All-Natural Organic Peanut Butter Powder

Sale Price: $8.90 with Subscribe & Save| Reg Price: $11.99
Featuring 8g of protein and 70 calories per serving, PBfit is a peanut butter powder with "about one-third the calories and 87% less fat than other peanut butter." That may not sound as appealing as a tub of your favorite creamy peanut butter, but this product might change your mind. Sure, it's a powder, but this all-natural organic peanut butter, marketed toward health fiends and workout gurus, is reported as a great addition to smoothies, mixed into oatmeal, and even mixed with water and spread on a sandwich just like regular peanut butter.
CDAllDay uses it in their pancake mix for added flavor and protein, and points out that although Costco sometimes stocks it, they often run out and you can't predict its availability. BogeysandBrews mixes "Chocolate protein powder with 1-2 TBS of this and it's like liquid Reese's peanut butter cup. Delicious." Colorado FoxTrot uses it as "Post-fast shake with chocolate PB2 and a banana (plus Greek yogurt, milk, and 2oz of frozen butternut squash puree… Don't judge until you try it because it really helps fill you up, adds good nutrition, and really doesn't change the flavor."
Thanks so Slickdeals user Oceanlake for bringing this sale to our attention.
---
13.5-oz Nivea All Purpose Cream

Sale Price: $4 with Subscribe & Save | Reg Price: $9.99
This cream is marketed as a clinically proven, "intensive moisturizing solution for extremely dry skin," which reduces redness. You can nab more than 50% in savings when you purchase from Amazon. The ingredients include lanolin, glycerin and eucerit, "a special moisturizing ingredient."
However, some users do note the US-made version, produced in Mexico, contains "questionable ingredients" not found in the European versions. These ingredients are Petrolatum, Methylchloroisothiazolinone and Methylisothiazolinone, some of which have been linked to cancer or allergic skin reactions. But some SlickDealers have found uses other than skin application for the Nivea all-purpose cream, including hairstyling.
Thanks to Slickdealer itsamazeling for sharing this deal with us.
---
16 oz Orgain Hydrolyzed Collagen Peptides Protein Powder

Sale Price: $13.73 with Subscribe & Save Extra 40% coupon | Reg Price: $24.97
This Keto, gluten-free, paleo-friendly, grass-fed, organic collagen powder, used for helping stimulate cell growth and regenerating skin cells in the body and "supports hair, skin, nails, and joint health," according to the company's product description.
While it normally retails for $24.97, you can save up to 45% by opting for Amazon's Subscribe & Save service and checking the "Extra Savings" coupon before adding the product to your cart.
So will this product help your skin? According to SlickDealer BirdieSanders, "It depends on what you mean… 'No way,' says Adam Friedman, M.D., an associate professor of dermatology at George Washington University. 'The collagen is going to be digested by your GI tract because it isn't built to survive the massive pH changes in the gut.'"
Even so, Miked6 says it's worth a try. "I'm 40+ and use it daily in my coffee for knee pain from running. Don't know the science behind it, but what I have experienced with regular collagen intake is great improvement in joint inflammation, muscle recovery, and quality of sleep."
Thanks to Slickdeals User Johnny_Miller for sharing the original deal.
And don't forget to create a Deal Alert for these products so you never miss out on a great deal!
UP NEXT: MyProtein Review: Which Protein Powder Tastes the Best?