I may have been too quick to criticize Amazon on a lack of development for their Amazon Fire TV. Today they announced the first 4K TVs running the new Amazon Fire TV system with Alexa. The new 4K TVs will be marketed as the Fire TV Edition, but produced by Element Electronics (Westinghouse in some markets).
Powering that 4K display is a 1.1GHz quad-core CPU and multi-core 3D GPU chipset to deliver a 60 Hz refresh rate. The TV specifications list 120 Hz as the "effective" refresh rate, which means that the 60 Hz display is improved in some form to resemble a 120 Hz system. The TV also has a built-in Bluetooth chip to allow you to use wireless headphones to avoid waking your family. In terms of price, these TVs are set to compete with entry-level devices, ranging from $450 for the 43-inch up to $900 for the 65-inch version.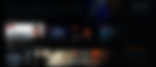 Unlike a traditional Alexa device that is always listening, the new Amazon Fire TV has a trigger on the remote to allow you to speak commands. With the system, you are able to shout basic TV controls such as "open Hulu" or you can trigger other Alexa features like "place my Easy Order" to have pizza delivered for the big game.
When you attach an HD antenna, the system can pull local listing information from Gracenote to add images and channel names for an enhanced browsing experience. The system also features 16GB of internal storage to allow you to rewind live TV or save a few shows to watch later. It's not a full DVR replacement because 16 GB isn't enough to stockpile a bunch of HD episodes, but it's a quick and easy solution that doesn't require an expensive cable plan.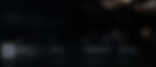 This latest Amazon Fire TV system seems to be a huge leap forward in the integration of Alexa with your media. Unlike the Chromecast, you still cannot tell your separate Alexa devices to play media on your TV. This may seem like a limitation to some but for the most part, you will have the remote handy when interested in using vocal commands. Plus, you are still able to control other smart devices from the TV so you can have Alexa dim the lights while getting ready to watch a movie.
This also gives hope to a 4K capable Amazon Fire Stick in the next version with perhaps further innovation to also integrate local HD channels. The new Element Amazon Fire Edition TVs will be available for purchase on Amazon beginning June 14th, 2017.
Specifications
Resolution: 3840 x 2160 (4K UHD)
Refresh rate: 60Hz / 120Hz (Effective)
Processor: Quad-core T1-938
GPU: ARM Mali Multi-core 3D GPU3GB
Memory: 3 GB
Storage: 16GB internal
Ports: HDMI x 4 (HDMI 2.0 with HDCP 2.2), Component/Composite x 1, Optical SPDIF x 1, TV/DTV x 1, USB 2.0 x 1, USB 3.0 x 1, Ethernet x 1 (10/100/1000Mbp), VGA x 1, Headphone x 1, RCA Input x 1
Wi-Fi: Dual-band, dual-antenna Wi-Fi (MIMO). Supports 802.11a/b/g/n/ac Wi-Fi networks.
---
Any product or service prices/offers that appear in this article are accurate at time of publish, and are subject to change without notice. Please verify the actual selling price and offer details on the merchant's site before making a purchase.