Use Amazon's In-Garage Delivery To Thwart Porch Pirates
We tried out Amazon's In-Garage Delivery, and it works.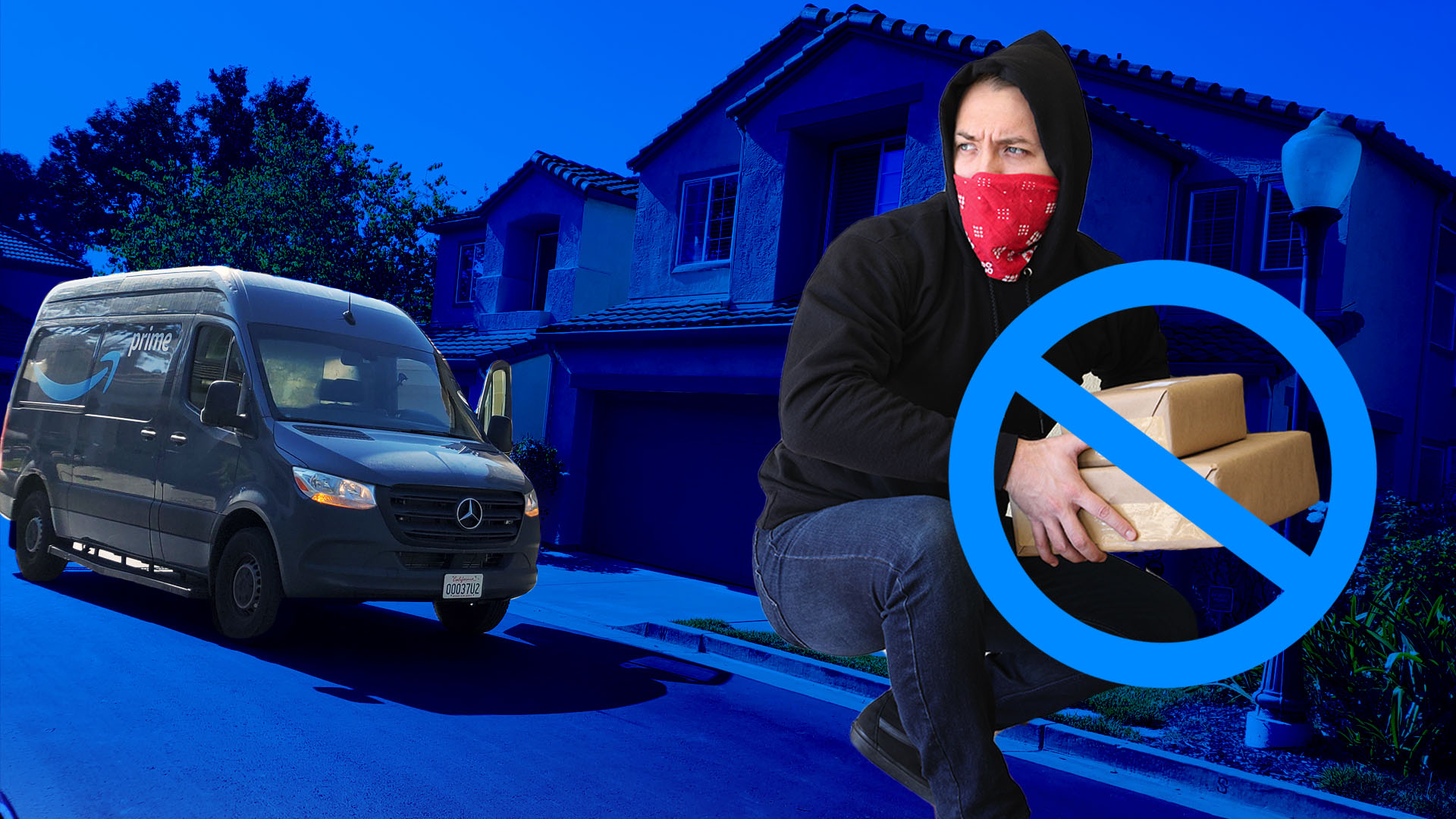 As a recent victim to porch pirates — a queen headboard, crazy enough — I felt violated that nothing was safe on my property. Additionally, it seemed as if my neighbors complained about holiday porch theft every day on my Ring and Neighborhood apps. Needless to say, all the recent reports of theft and my own experience had me anxious about all of my deliveries.
The $30 try-out credit for Amazon Key (promo code ​​​​KEY30 expires February 7th) was all the motivation I needed to try in-garage delivery through Key by Amazon.
Initially, it felt weird giving a stranger access to my garage, but the on and off function of the service makes me feel more comfortable. Even without a promo code, this service from Amazon is worth trying as it's free for Prime members.
What To Know Before Using Amazon Garage Delivery
Not all garages will qualify
In order to qualify for garage delivery, you need to be in an eligible area (to see if you're eligible, enter your ZIP code halfway down on the landing page) and have a smart garage door. Unsure if your garage will work? As long as your door can be controlled by the MyQ app, it will be eligible.
You can easily turn any garage door into a smart one for under $30 with the MyQ Smart Garage Door Opener Chamberlain MYQ-G0301 (Sale Price: $29.99 | Reg. Price: $39.98).
While you don't need a camera to use this service from Amazon, if you want to receive Amazon video receipts, you'll also need an eligible Ring camera with an active Ring Protect Plan.
Slick Tip: We used an Arlo Pro camera that we already had to track delivery status and keep an eye on our garage. However, while we did get an alert from Arlo, we did not get a video receipt through the Amazon Key app.

Not all purchases qualify
According to Amazon, there are tens of millions of Prime-eligible items that can be delivered to your garage. True story: On the day I had my first Amazon in-garage delivery, I had two packages, but only one was eligible for garage delivery. The delivery person placed one in the garage and one on the porch, which seemed a bit silly in my opinion.
I also don't like the fact that you don't know if an item is eligible for garage delivery until it is already in your cart. Here are a few items not eligible for garage delivery:
Items fulfilled by a third-party seller
Items that weigh more than 50 pounds
Items with dimensions that exceed 26 x 21 x 16 inches
Items that require a signature
You control access
The best part of this Prime feature is that you can turn it on or off at any time. You can even switch off the mode after selecting an in-garage delivery, and the package will be delivered to the front porch instead.
These packages are also delivered by background-checked drivers, not the temp drivers that are hired to help Amazon with busy loads. The driver is not given any access codes or keys, and the driver verifies they are at the correct address before the door is opened. The driver then ensures the garage door is closed securely before leaving your property.
What the Slickdeals Community Thinks

I would never use Amazon's in-home delivery, but the in-garage delivery feels like a happy compromise that keeps porch pirates away from my online goodies.
Slickdealer ThriftyWing240 said, "I have been using it for nearly 6 months now and it's super reliable."
Another poster, TheAlchemist10, said, "I've had this service since March and never had any problems. I got an Arlo in my garage so I see the person delivering my packages and never had any suspicion. It's super convenient and reliable especially if I'm out of town and want something delivered."
How to Save No Matter What You Buy or Where You Shop
Navigate great deals and multiple sales at once by setting Deal Alerts on Slickdeals for items you need and are already shopping for, and by checking our coupon pages for current promo codes for your favorite stores.
You can also download the Slickdeals browser extension to help save you money when you shop online. It auto applies coupon codes before you check out and can also show you any active deals our community of over 12 million active deal hunters has found as you visit any of the hundreds of supported stores.
Download the Slickdeals Extension Now
Up next:
Our editors strive to ensure that the information in this article is accurate as of the date published, but please keep in mind that offers can change. We encourage you to verify all terms and conditions of any product before you apply.