Amazon Just Opened the Grocery Store of the Future
Amazon Go removes the biggest pain point of going to the grocery store.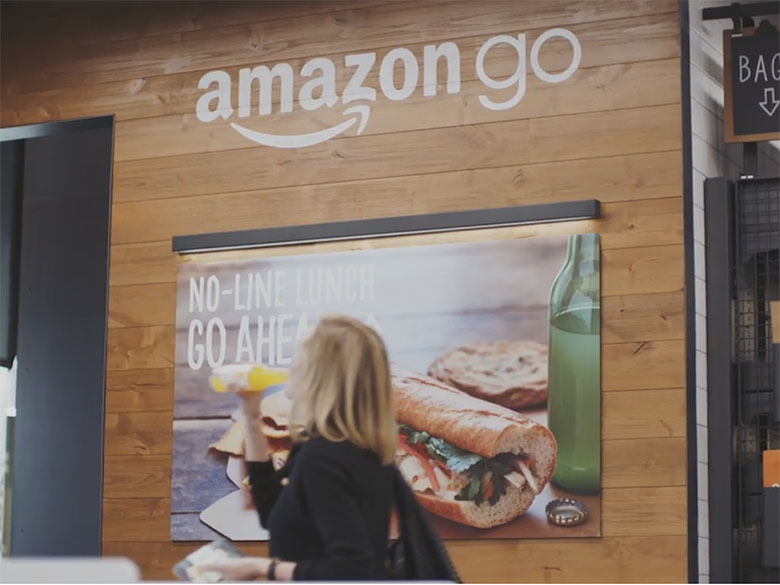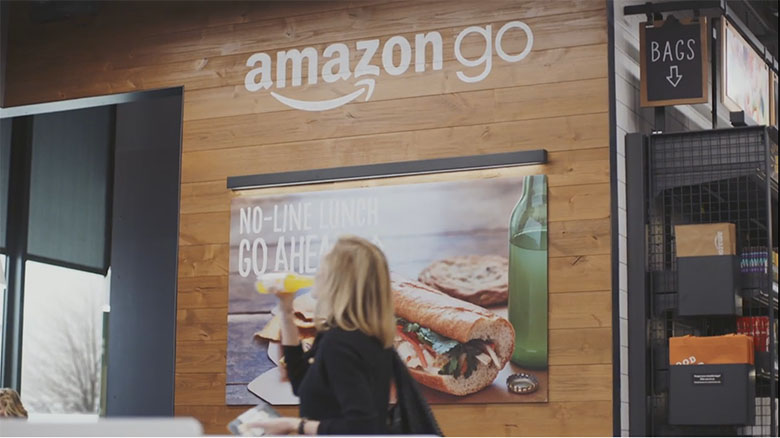 Amazon Go is a new take on the traditional grocery store, with one big exception — when you're done, you walk out of the store without waiting for a cashier or self-checkout machine.
One of the most annoying parts of going to the grocery store is waiting in line to check out, and Amazon has now solved that problem with their brick-and-mortar store that just opened up in Seattle. It's currently only open to Amazon employees, but there are plans to open it up to the public in early 2017.
How Does Amazon Go Work?
It's pretty simple, actually. Download the Amazon Go app, scan your phone as you enter the store, pick out what you want to buy and then walk out the door. You don't have to wait in line or even get your wallet out. Amazon will know what you put in your bag and will charge your Amazon account shortly after you leave the store.
According to the Amazon Go page, the system uses "the same types of technologies used in self-driving cars: computer vision, sensor fusion, and deep learning" to ensure you're charged the correct amount. They're most likely referring to Radio Frequency Identification (RFID), which is already used for many purposes — and tracking the location of a specific product is one of them. It's essentially a smart barcode that will make life a bit easier for us. When you take a box of cereal from the shelves and put it in your bag, it's automatically added to your virtual cart. If you change your mind and put the cereal back, it's removed from your cart.
What Can You Buy?
Since it's not open to the public yet, it's hard to know what brands they will carry in-store. However, according to Amazon, they will have "well-known brands" and "special finds" available to their customers, as well as fresh food prepared on-site by their chefs. Our best guess is that you'll find a mix of popular products and brands, as well as a line of Amazon-branded groceries. If it's anything like Amazon Fresh, you'll be more than satisfied with their selection and prices.
They will also have Amazon Meal Kits, which are groups of ingredients needed for a specific recipe that feeds two people and only takes 30 minutes to prepare. Sounds a lot like Blue Apron, if you ask me.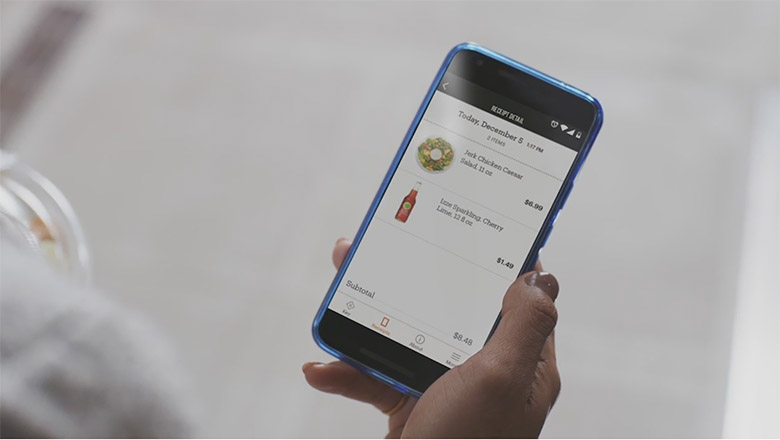 When Does It Open?
It's currently only open to Amazon employees, but if everything goes as planned, you can visit the first store in Seattle early next year. It's a pretty small store at 1,800 square feet, but this is their "Beta store" and larger stores are surely going to pop up around the country if this turns into a success.
Standing in line at the grocery store is a process that hasn't improved much over the years. Some stores have self-checkout lines, but those can end up taking longer than waiting for a cashier, depending on who's in front of you. This sounds like a real improvement to the shopping experience and could possibly get more people to sign up for Amazon Prime, assuming that's a requirement to enter the store.
Images courtesy of Amazon
Our editors strive to ensure that the information in this article is accurate as of the date published, but please keep in mind that offers can change. We encourage you to verify all terms and conditions of any product before you apply.