When is Amazon Prime Day 2020? Way Later Than You Think
This year, Prime Day will likely take place well past its usual July dates and in October.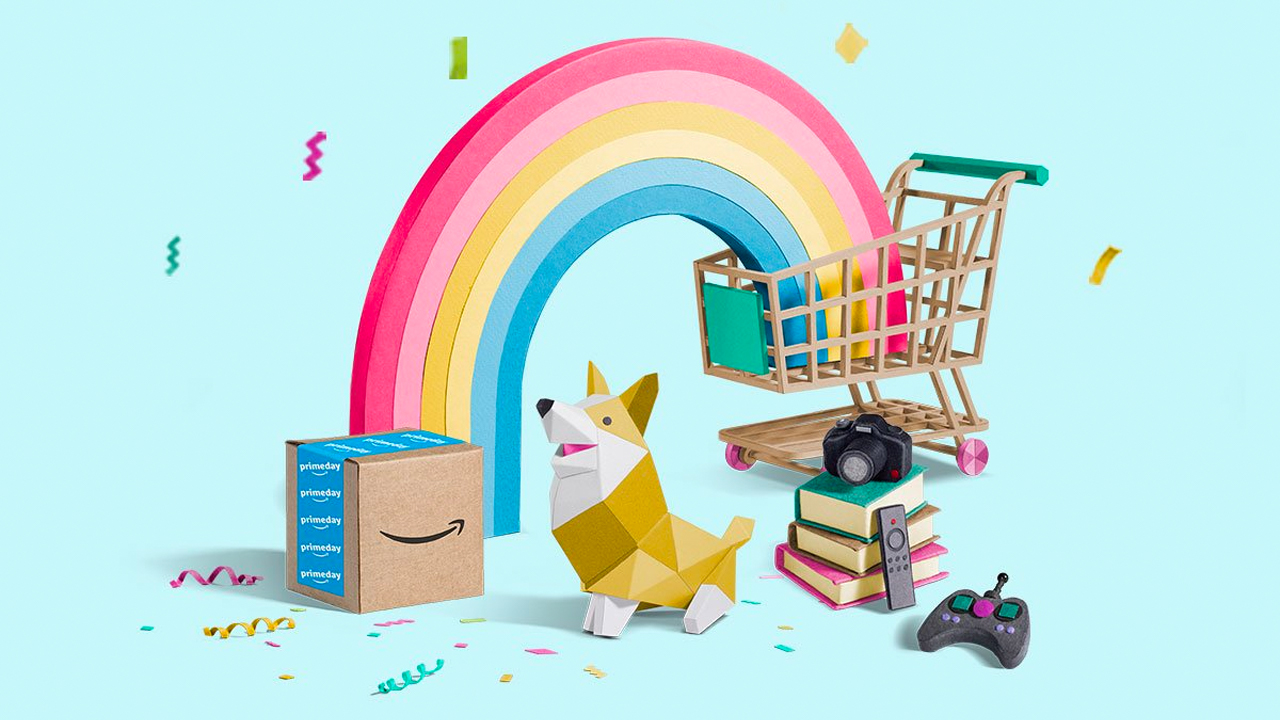 Since it's July, everyone is asking "When is Amazon Prime Day going to happen for 2020?" And, like you, we have been looking forward to Prime Day 2020 all year since it is The Sale of all sales, often featuring better prices in July than any Black Friday sales that happen later in the year. Currently, multiple reports (based on emails sent to third party Amazon sellers) are predicting Amazon Prime Day will begin Monday, October 5, 2020.
This is great news for all Amazon Prime members wanting to take advantage of Amazon Prime deals before the holiday shopping season and grab the lowest Amazon prices of the year on everything from Fitbits to robot vacuums. And while Covid-19 is pushing back the usual July shopping date, it doesn't seem like it will cancel the special Amazon shopping day altogether. Instead, Prime Day 2020 will most likely be pushed past its usual date (Amazon Prime Day dates are normally every year around mid-July) to early October (for now).
Ahead are the new details on when we think Amazon Prime Day will be in 2020, how long Amazon Prime Day is likely to run and what we expect to be the best Prime Day deals to look out for. Plus, learn how you can get a notification sent right to your phone or email on the best Prime Day deals as soon as they go live.
When is Amazon Prime Day 2020?
2020 Prime Day: Monday, October 5, 2020 (best-estimated date)
2019 Prime Day: July 15
2018 Prime Day: July 16
There have been many reports that Prime Day 2020 will be pushed back from July (and a rumored September date) to early October so that the online shopping behemoth store can accommodate the higher shipping volume and demands due to CV-19 and related possible new outbreaks and waves of infection.
If Amazon follows their same pattern of past Amazon Prime Day start dates, October 5th falls pretty close to the traditional date of the second Monday of the month but without encroaching too far into the November selling season. While original rumblings for when Amazon Prime Day 2020 would happen focused on September 14, the new date of October 5 is still in line with the rationale that Amazon Prime Day will happen on a Monday and within the second week of the month.
What happens on Amazon Prime Day?
Last year, Amazon launched over one million deals and even headlined the event with a streamed Prime Day concert. Prime members worldwide bought 175 million items and the 2019 sale numbers surpassed Black Friday and Cyber Monday combined.
How will Prime Day be different this year?
Before the pandemic, Amazon was probably prepping to make 2020 Prime Day the largest sales event ever. However, this year will look different. Amazon is still trying to get their warehouses back to pre-pandemic levels and several hot tech items, like Nintendo's Switch, are hard for any retailer to get their hands on. Plus, because Amazon (and the public) has shifted much of their attention and purchases to CV-19 essentials and related items, this means Amazon could end up offering record low prices on items such as Echo speakers, Ring security systems and even clothing and style items (since Amazon owns many prestige and in-house fashion and beauty brands now).

What is Prime Day?
What started out as a one-day event of constant sales and discounts on tech, home goods, toys and more in 2015 has now evolved into a two-day sale event. Virtually every shopping category will have deals on select products.
Many of Prime Day discounts are in the form of lightning deals, which not only have a timer but also a limited number of deals. Good deals are snatched up within seconds, but many times, signing up for the waiting list can lead you to score the deal. Other deals, usually on Amazon's own tech, are up for the whole day or the full two-day event. Because Prime Day is such a hot sale event, many competitors — Target, Best Buy, Walmart and eBay — jump in on the fun and offer sitewide discounts too, and Slickdeals will also be reporting on all of those sales which are in response to the Amazon Prime Day deals and prices.
Do I have to be an Amazon Prime Member to take advantage of Amazon Prime Days deals?
The short answer: Yes. There aren't generally any deals for non-Prime members, so yes, you need to be an Amazon Prime member to take advantage of any savings and Prime Day sales. Make sure to purchase an Amazon Prime subscription or sign up for a free trial to take advantage of the savings before the event starts.
What are the best deals on Amazon Prime Day?
Typically, the best deals on Prime Day are Amazon-owned tech. It is easy to snag a great deal on Echos, Fire Tablets and Kindles. Deals on Instant Pots and Ring security systems are also easy to come by. Here were the five most popular Amazon Prime Day Deals from 2019:
How to search for Amazon Prime Day deals
As always, Slickdeals is your one-stop destination, and we will have all of Prime Day 2020 best deals and details all in one place once this huge sale for Amazon Prime Members does launch so that you don't miss a thing. With over 14 million in our deal-hunting community, we can source and find some of the best Prime Day deals quickly and bring them to you in once place. One way to stay on top of all the best Prime Day deals and find a great price on the items you are looking for is to set up a Deal Alert on Slickdeals. For more information on how to set up a deal alert –whether you're looking for an Oral-B electric toothbrush or anything related to Amazon Prime Day news, our helpful video "How to Set a Deal Alert" below can help you prepare now to take advantage of Amazon Prime Day 2020, or get alerts sent right to your phone or email when all the things you want or need go on sale. You can also read about using Slickdeals alerts and how they can take the time-consuming part out of deal hunting to make you a deal pro before Amazon Prime Day starts.

If you want to know everything about Prime Day 2020, bookmark our Prime Day page. As the date draws nearer, you can expect frequent updates, deal predictions, deal postings and competitors' price matches.
---
---
Any product or service prices/offers that appear in this article are accurate at time of publish, and are subject to change without notice. Please verify the actual selling price and offer details on the merchant's site before making a purchase.