Amazon Prime Could See Another Price Hike in 2022
With the rumor Prime fee increase, $150 is the magic number when many members will quit.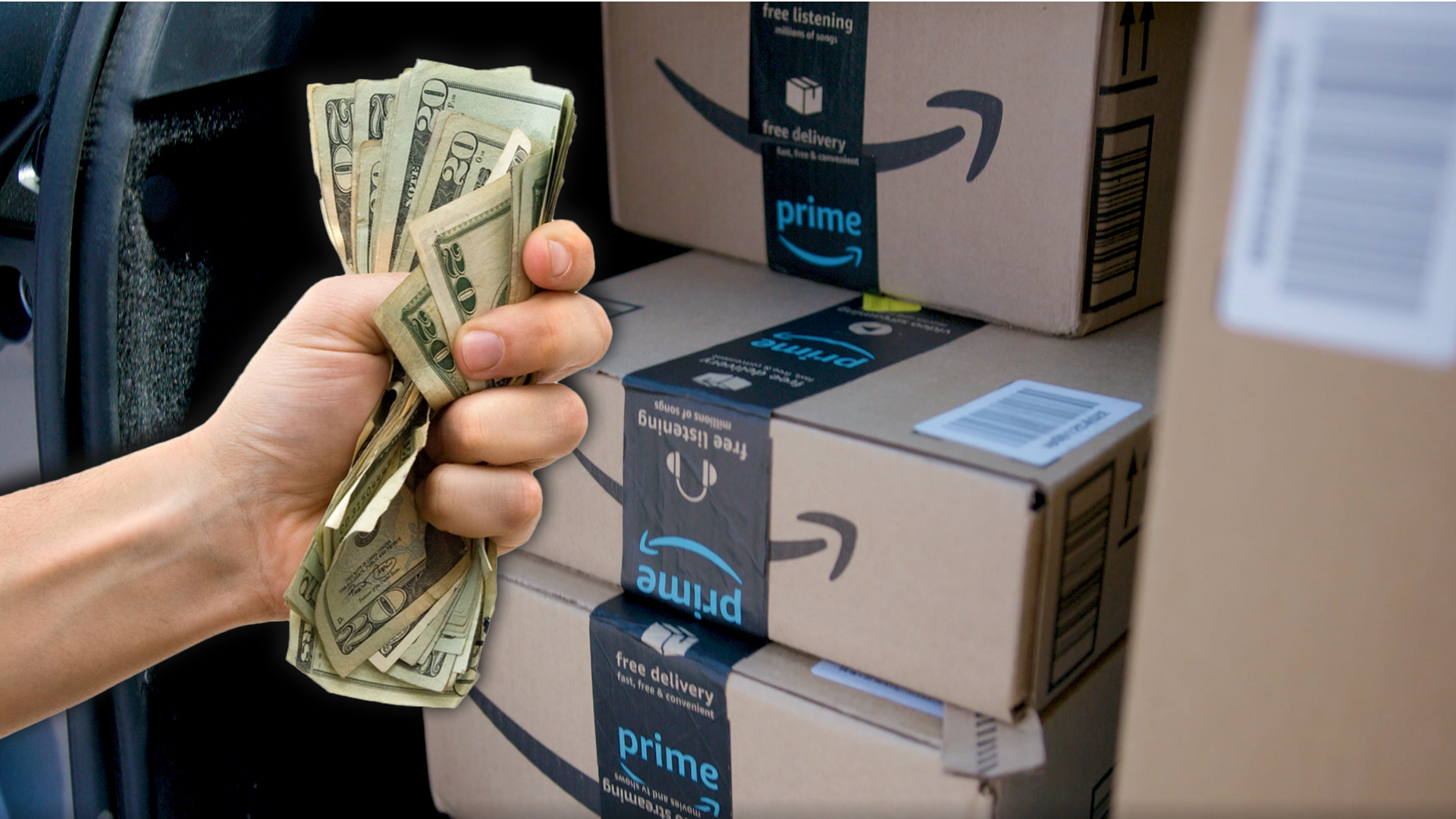 Amazon Prime is one of the most popular subscriptions on the planet, with more than 200 million members as of 2021. But Prime members might be in for a surprise later this year, as analysts believe the e-commerce giant will be increasing the cost of Amazon Prime in the very near future.
The rumor of a 2022 price increase for Prime members comes directly from a recent New York Times article that reported on the financial analysts tasked with following Amazon. According to these experts, 2022 will be the year customers in the United States see a new price for Prime – although specifics of an exact date and new higher annual fee are currently unknown.
Amazon Prime is one of the few services that doesn't see membership numbers plummet when membership fees go up. In fact, the analysts mention that many Americans can't see themselves without Prime regardless of its price tag. Even stranger is the notion that some people increase their use of Amazon as yearly fees increase, likely as a way to justify its higher cost.
There's also the question of viable alternative services. Amazon has seen tremendous growth over the past decade, and few competitors can match the scale, availability and shipping speed offered by Prime. But if Amazon does decide to bump up its pricing again, there are now comparable platforms that offer the same (or similar) perks such as Target and Walmart to name a few.
Amazon is yet to make an official announcement about the alleged new pricing structure, although it's possible we'll hear more in the coming months.
Expert Deal Hunters Say $150 Is Max They'll Pay for Prime
Amazon Prime has become an integral part of most consumers' shopping habits, and minor price adjustments haven't seemed to impact subscription numbers. However, it does seem that some folks have a tipping point.
A recent active discussion started on our own Slickdeals Twitter account where we asked "At what price would you cancel your Prime Membership?" The ask elicited almost 200 comments and it seems $150 for Prime is the magic number at which people will quit their Prime service for good.
Others in the chat mentioned they had already unsubscribed after the price increase of 2018, noting the service no longer provided enough value for them to justify its cost.

On the other end of the spectrum are the avid Prime users, who won't cancel their subscription unless it topped $200/year. To these members, the convenience and speed of shopping with Amazon Prime are more than worth the annual subscription fee. And if you're JPMorgan (whose professional financial analysts calculated the value of all Prime services and tallied them up), people wouldn't stop paying until the annual fee topped $785.
Amazon's Next Price Hike Could Start In Spring This Year
Price increases are nothing new in the world of subscriptions, and Amazon itself has often found reason to hike its rates. Those reasons often tend to arrive every four years –so we're "primed" for an increase in 2022. Here's a quick look back at recent Amazon Prime price increases, how much and when they happened:
February 2005: Amazon Prime debuts and announced for $79/year.
March 2014: Membership jumped $20 from $79/year to $99/year.
June 2018: Rates jumped another $20 to its current $119/year cost.

Both price increases were accompanied by an announcement that rises in costs such as higher rates for shipping and fuel as the main culprit for the new fees. Amazon had also been adding new perks to Prime subscriptions including an enhanced selection of digital content when it launched Amazon Studios (in 2010) which justified their past increases as well.
You Get Way More Than Just Free Shipping and Great Streaming
It's also worth calling out Amazon Prime now offers more than just free and fast 2-day shipping. Prime may have started as a simple e-commerce service, but today it offers these current services and access under Prime:
Free same-day shipping, when available
Free access to Prime Video catalog
Monthly perks for today's hottest video games
Amazon Photos online storage
Prime Reading catalog
Exclusive deals at Whole Foods Market
Access to Prime Day savings
Early access to Lightning Deals
"Try Before You Buy" option that lets you try out items and only pay for what you keep
Free access to streaming music catalog
Alexa-enabled easy shopping and delivery notifications
This is not even every perk. To many, Amazon Prime isn't just for shopping – it's also a primary source of entertainment, allowing them to forgo other monthly fees such as Spotify or Netflix. When you factor in those perks, it's easy to see why some members are willing to put up with any annual price changes.
Expect to Pay $139 in 2022 to Still Access All Amazon Prime Perks
Technically and legally, anyone can get free shipping from Amazon with a minimum purchase of $25. While it may take a little more time and effort to coordinate your purchases and wait until you have enough to make the $25 minimum, it will give you the benefits of free shipping without the $119 annual cost.
Walking away from Amazon Prime can also help people save by helping them avoid all those impulse purchases (of $24 or less) that can arrive as soon as just few hours, the same or next day (and without ever leaving home). While this means fewer dopamine hits from instant gratification (it's Christmas all year) from placing and receiving an order so seamlessly, there could be the benefit of saving hundreds as a result.
However, with Amazon Studios currently acting as a true and successful studio in the original programming and movie industry, the success of the studio and the popularity of its offering could be another reason for Amazon to justify its next price hike –and keep people hooked.
If you have binged on any of these popular and acclaimed titles below (just a sampling of what came out of Amazon Studios), then any extra hike in prices is probably worth it to major media fans and cord-cutters:
Popular Shows from Amazon Studios
The Marvelous Mrs. Maisel
The Boys
Fleabag
Bosch
Vikings
The Wheel of Time
Considering we're now four years out from the last price hike, it seems another one is just around the bend. And if past trends are anything to go by, we can expect to see an annual fee of $139 announced during spring.
How To See Exactly How Much You Spent on Amazon Last Year
Amazon Prime might seem like an incredible deal at $119/year, but are you really getting your money's worth? And at what price would it stop being beneficial to your wallet? While the above perks make it a bit subjective, there's an easy way to see how much you're spending (and saving) with Amazon Prime every year.
While not the easiest to find on your dashboard, you can use the button and links below to navigate to a page that will allow you run (and export) a very detailed view of what you ordered, how much was each order value and what time and day you ordered.
How to run a report for everything you bought on Amazon:
Click on the button above or this link.
Log in to your account on Amazon.
Select the time frame you want to see.
Name your report.
Select "Request Report"
You can also download and export your report to a spreadsheet to analyze your spending in detail.

This process will download a spreadsheet with all your purchases for the selected timeframe. While this will give you an exact number for how much you're spending, determining how much you're saving in shipping with Amazon Prime is a bit more nebulous.
How to see if you're actually saving on shipping costs:
To do this, you'll need to find all orders under $25.00, as even non-Prime members can qualify for free shipping on most purchases over this threshold. Next, you'll need to multiple this number by the approximate cost of shipping.
Costs of shipping can vary wildly from product to product, with the average cost when ordering from third-party sellers being higher on average than Prime-eligible items. Prime eligible products are closer to $5 in shipping for non-members. So, if you've placed 10 Prime-eligible orders under $25.00 within the past year, you've may have saved around $50 in shipping fees.
Now subtract the yearly Prime fee ($119), and your cost to have a Prime membership that gives you access to all Amazon perks outside of free shipping comes out to $69 per year (an average of $5.75 per month).
It's not a perfect methodology, but Amazon doesn't give you an easy way to track shipping fees on your orders. If you're looking for a more accurate number, consider tracking all your would-be shipping fees throughout 2022. If that number ends up larger than your yearly fee, then Prime is a solid investment.
---
More News from Slickdeals: 
How To Buy Unclaimed Amazon or USPS Packages
Amazon Price Mistake: How Slickdeals Members Scored a $4,500 Samsung TV for $131
Find the Lowest Prices on Nike Shoes and Clothes in Just Seconds
Is Amazon Planning Two Prime Day Sales This Year?
---
Before You Buy, Be Confident You Have the Lowest Price
Only the best deals and lowest prices make it to the Frontpage of Slickdeals. Save time and money while you shop hundreds of categories, thousands of store and brand deals (including access to frequently updated store coupons and promo codes) and even food and freebie deals:
Consumer Electronics: eBay, Dell, HP, Lenovo, Newegg, Best Buy
Department Stores: Macy's, Kohl's, Nordstrom, Target, Walmart
Home Improvement: Lowe's, Home Depot, Ace Hardware, Amazon
Apparel: Nike, Adidas, REI, Banana Republic, Forever 21
Food Deals: Uber Eats, McDonald's, Grubhub, Postmates, Domino's, Starbucks
Travel: Expedia, Travelzoo, Kayak, Hotels.com, Skyscanner, Travelocity
Freebies
Also see thousands of expired sales and deals to compare prices to avoid buyer's remorse.
Slick Tip: Check prices on the Slickdeals app while in stores to see if you're getting the lowest price possible, ask for a price match, or to pull up coupons and promo codes on demand while shopping.
"Highly recommend to anyone trying to save money" — Jose L.
"Honest user ratings, reviews, opinions, and advice. This is legitimately the best community on the web." — Micah B.
"Slickdeals is the first place I go to see what bargains are out there; Only issue I have is self-restraint — I find myself picking up things just because the deals are so great!" — Rob B.
Download the app today to reap the rewards of the largest deal-sharing community and never pay full price again.
Download the Free Slickdeals App
Our editors strive to ensure that the information in this article is accurate as of the date published, but please keep in mind that offers can change. We encourage you to verify all terms and conditions of any product before you apply.