Applebee's is Serving $1 Strawberry Margaritas for All of August
The Dollarita is here, walking in the hallowed footsteps of the Dollar Long Island Iced Tea.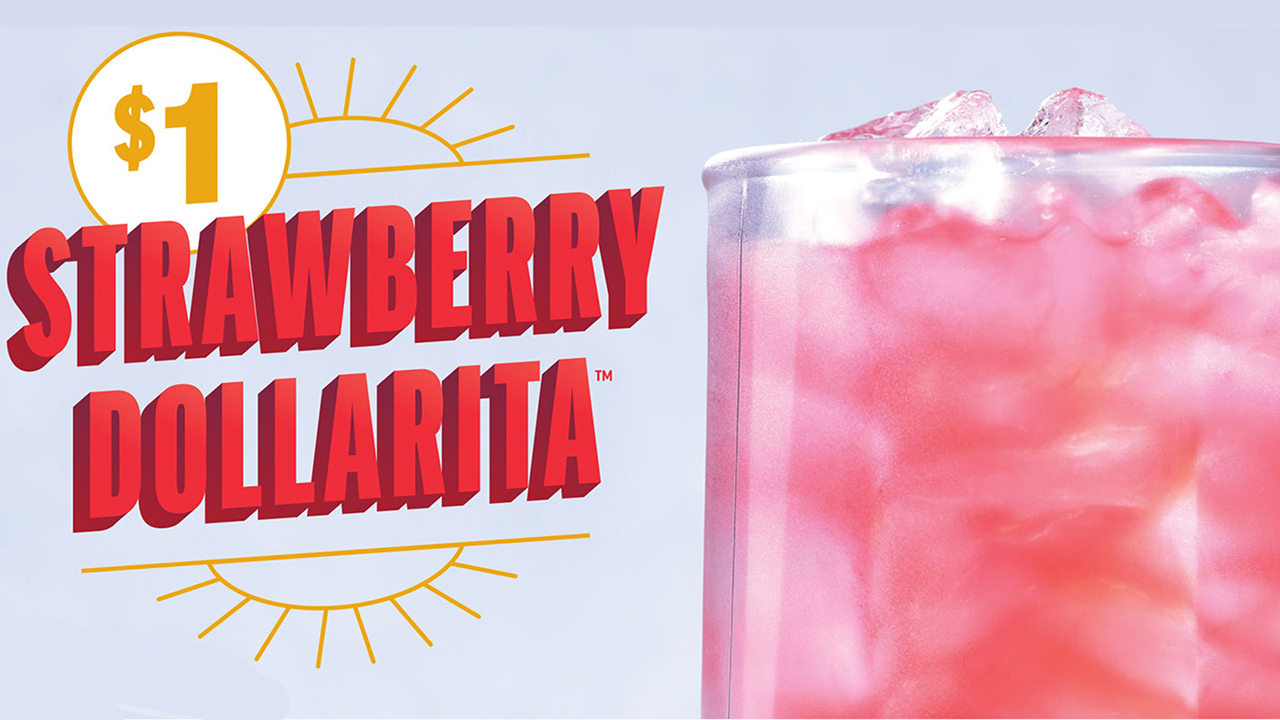 Another day, another Dollarita. That appears to be Applebee's new summer motto, as these specialty strawberry margaritas are selling for just $1 throughout the month of August. While Applebee's Dollarita isn't a new drink, the strawberry flavor is a fresh twist on an old classic. Each Dollarita is 10 ounces of ice cold strawberry goodness, but buyers beware. These $1 drinks can be extremely tempting, so please drink responsibly.
threadID: 11891459
This deal is only available at certain Applebee's, so use this page to find your closest participating location. The official website suggests contacting your local Applebee's ahead of time to make sure they are offering this deal. This could save you some time and trouble, so be sure to give them a call.
Remember, cheap drinks often lead to bad choices, and the Applebee's Dollarita is no exception. This is a great deal, but don't go buying plate after plate of nachos to sate your drunken appetite. If you really want to take advantage of this deal, stick to the drinks. There doesn't seem to be a set drink limit, but Applebee's reserves the right to cut you off if you have too many. Fans of this restaurant chain may be familiar with some of their other specialty drink promotions, like the Dollarmama and Dollar Long Island Iced Tea, so keep checking back to find out when the next $1 drink promotion is available.
---
Any product or service prices/offers that appear in this article are accurate at time of publish, and are subject to change without notice. Please verify the actual selling price and offer details on the merchant's site before making a purchase.