This Black Friday Price Guarantee Lets You Score Deals Even Earlier from Best Buy
Shop Best Buy's Black Friday deals early without any regrets.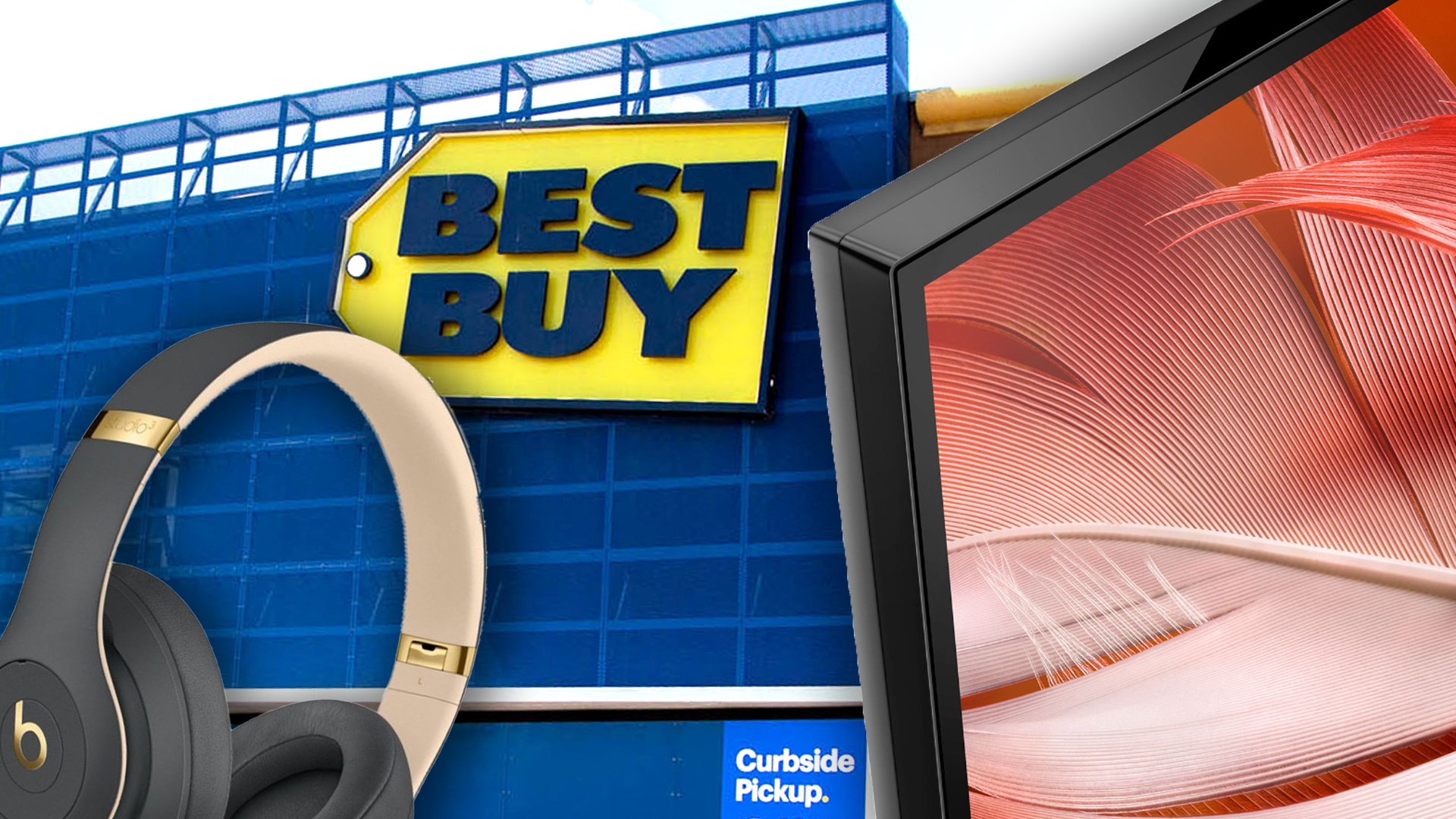 Once one store announces its early Black Friday deals, many other stores follow suit. Not only did Best Buy drop impressive Black Friday deals this week, but they promise you will always get the lowest price advertised now through November 26th.
Should I Shop Best Buy Black Friday Deals Early?
Usually, Black Friday shoppers don't know if they should jump on an early deal or wait until the end of November for better savings. Best Buy is encouraging shoppers to buy now, and if the price goes down before or on November 26, you get an automatic refund. This price guarantee works for in-store, online and even curbside pick-up orders.
Get Alerts for Best Buy's Top Black Friday Deals
There is no risk in buying these Black Friday deals early, but there can be a risk if you wait. No rainchecks will be given out for these discounts, and if something goes out of stock, there is a good chance it won't be back in stock before December.
How Does Best Buy's Black Friday Price Guarantee Work?
As a member of My Best Buy, a free program that allows shoppers to earn points, select purchases come with a price guarantee if they have a "Black Friday Prices Guaranteed" message on the store tag. This means you will automatically receive a refund for the difference if Best Buy sells your item for a lower price on or prior to November 26th. Best Buy Totaltech members have this privilege too, though that membership isn't free.
Reimbursements are scheduled to take place by December 15, 2021. Read all of the price guarantee exclusions here.
Best Buy Price Matching After Black Friday
You cannot price match with Best Buy's competitors during Black Friday week, but you can do it for other holiday shopping. Best Buy will price match a competitor's prices if they have identical items in stock, and it's not on the exclusion list.
How These Best Buy Early Black Friday Deals Compete With Amazon and Walmart
LG – 70" LED 4K UHD Smart TV

Sale Price: $749.99 | Reg. Price: $999.99
Amazon Comparable: 65" – $746.99 | Walmart Comparable: $696.99
Amazon and Walmart did not have identical TV offerings as the LG 70" LED 4K, but Best Buy did beat out Amazon's comparable TV in size and value. However, Walmart's similar 70" LG has similar specs for over $50 less.
Samsung – 75″ Neo QLED 4K UHD Smart TV

Sale Price: $1,899.99 | Reg. Price: $2,799.99
Amazon Comparable: 55" – $1,297.99 | Walmart Comparable: $2,597.99
Best Buy is the clear winner for this 2021 TV model. Not only does this model come with a Black Friday Prices Guaranteed promise on it, but it also qualifies for extended holiday returns.
Sony 65″ Class BRAVIA XR X90J Series LED 4K UHD Smart Google TV

Sale Price: $1,199.99 | Reg. Price: $1,499.99
Amazon Comparable: Sale Price: $1,198 | Walmart Comparable: 65" – $1,298
Again, Best Buy is the winner for this Sony Bravia TV deal. Plus, you can save an additional $100-200 off a soundbar with this purchase.
Beats by Dr. Dre – Beats Studio Wireless Noise Cancelling Headphones

Sale Price: $169.99 | Reg. Price: $349.99
Amazon Comparable: Sale Price: $169.99 | Walmart Comparable: $220
Best Buy and Amazon are tied for the lowest price, but at the time of writing, the Beats Studio Wireless Headphones were marked as "in stock soon" on Amazon whereas the Beats at Best Buy were ready to ship or pick up from in-stock stores.
Jabra Elite Wireless Active Noise Cancelling In-Ear Headphones

Sale Price: $79.99 | Reg. Price: $149.99
Amazon Comparable: Sale Price: $79.99 | Walmart Comparable: Sale Price $79.99
Finally, we have a three-way tie for this Black Friday deal.
Let Our 12 Million Deal Hunters Find You the Lowest Prices During Black Friday
Slickdeals has the largest deal-sharing community in the world, so you never have to pay full price. Founded 20 years ago as a place for people to share and discuss deals online, the website has grown to include more than 12 million users.
New deals are popping up every day — so don't miss out. If you want to avoid constantly searching for low prices on anything (and we mean anything from 4k TVs to circuit boards), it only takes a moment to set a free Deal Alert. Once you've set alerts for whatever is on your shopping list, we'll notify you as soon as a new deal is posted.
Set an Alert for Best Buy Deals and Sales
Our editors strive to ensure that the information in this article is accurate as of the date published, but please keep in mind that offers can change. We encourage you to verify all terms and conditions of any product before you apply.