Best Credit Cards for College Students
Building your credit history in college gives you a head start on establishing a good credit score, but only if you use your credit wisely.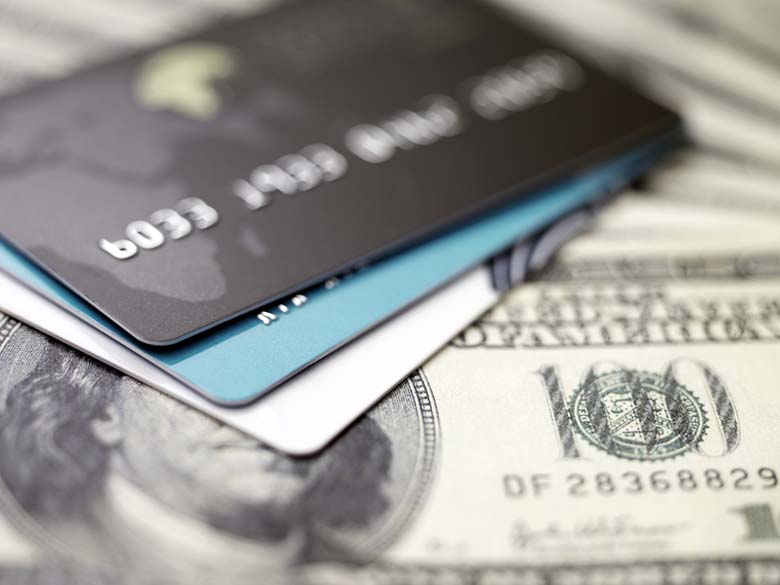 For recent high school grads, college is an ideal time to start building credit. An added perk? Many cards tout attractive reward programs that can actually help students save.
If approached responsibly, college kids can set themselves up to graduate with a killer credit score. This, in turn, makes it easier to secure an apartment or buy a car. But if students don't know what they're getting into, things can get ugly — and fast. In other words, graduating with credit card debt and student loans isn't the best way to kick off your adult life.
"From an ideal perspective, college is a great time to develop some credit," says Beverly Harzog, credit card expert and author of "Confessions of a Credit Junkie." "If they get the credit card with the intent of just using it to build credit, I think that's an excellent way to get going."
Choosing the Best Card for You
When it comes to applying for a first-time credit card, college students have a few things to consider. Harzog suggests settling on a card that makes the most sense for your lifestyle. For example, students planning to study abroad need to keep in mind that there's a 3 percent foreign transaction fee applied to every overseas purchase.
"Discover does not charge foreign transaction fees," says Harzog. "The Journey student card by Capital One, which I like a whole lot, also waives all those fees."
For the most part, credit cards that are targeted at students are focused on helping them save on everyday expenses like gas, food and books. Pinpoint which one appeals to you the most, then do your homework. Just be sure to only apply for one card. Otherwise, you could end up damaging your credit score.
"[Students] could lose anywhere from 2 to 5 points per inquiry," Harzog says, adding that people who don't have a long credit history may suffer an even bigger ding to their score. "You just want to get one card. Make sure you're paying it on time and focus on getting your credit off the ground. That's really the most important thing."
Great Cards for Students
For college kids who are new to credit, Harzog highly recommends student cards since they're generally easier to get. Even with little credit, students have a good shot of being approved, especially if they have a stable employment history.
"I like the Discover it card, and you get cashback rewards on that card," says Harzog. "The Journey student credit card actually gives you extra bonus points if you pay your bill on time. Those are good cards for students."
She adds that students who've got a longer credit history and fairly good income can pretty much look into any type of rewards card they want — while being cautious. "Starting out, I would be kind of careful about airline miles cards," she warns. "You have to read the fine print because some of those cards have pretty high interest rates."
Instead, she says that cards like the Citi ThankYou© Preferred card are great for earning points that can be redeemed for a variety of things, including some travel-related expenses.
Create a Budget Before You Start Charging
According to Harzog, the worst thing students can do is start charging up a credit card balance without a plan in place to pay it off. "One of the most important things that the student needs to do is be sure they have a way of tracking their spending," she says, adding that there are countless smartphone apps to help make this easier. "One of the ways people of all ages get in trouble is by using their credit card and not tracking their spending. They go over budget, that's when the slippery slope starts."
Mint is a great free app that keeps track of your spending and lets you create budgets and set payment reminders, among many other things. Download the iOS app here and the Android app here.
Don't Carry a Balance
Perhaps the most valuable piece of advice Harzog has is to never, ever carry a balance on your credit card. Instead, she recommends paying your credit card bill in full every month.
"I would go as far as to say that if you do not feel confident that you can pay that bill in full when you get it, don't use a credit card," she says. "When you carry a balance on a credit card, you spend so much in interest and could really get yourself into a lot of trouble."
Keep Your Credit Utilization Ratio Down
One way for students to establish great credit is to be mindful of how much they charge during a given billing cycle. This is because your credit utilization ratio plays into the credit score equation. "Whatever your credit limit is, you should not exceed 30 percent of that credit limit during that month," says Harzog.
If you're trying to build your credit as quickly as possible, aim to keep your charges below the 10-percent mark. For example, if you've got a $5,000 limit on your card but are only charging $500 a month—and paying it off in full—it shows lenders that you know how to handle credit responsibly.
College students are in the ideal position to use credit cards to their advantage. If done right, they can finish school with a through-the-roof credit score and a pile of reward points to boot.
See all credit card Slickdeals here!
Images courtesy of©iStock.com/Tarik Kizilkaya
While we work hard on our research, we do not always provide a complete listing of all available offers from credit-card companies and banks. And because offers can change, we cannot guarantee that our information will always be up to date, so we encourage you to verify all the terms and conditions of any financial product before you apply.